22 Feb
Future of Kawartha Casino in Ontario Now Certain
Union guarantees future of  nearly 50 stalwart employees of Kawartha Shorelines Slots in Fraserville, Ontario.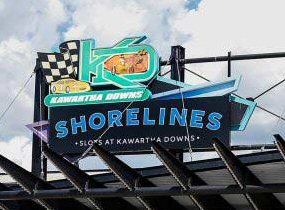 Since October of 2018, employees of the slot machine parlor at Ontario's Kawartha Downs have been through the ringer; so the saying goes. The facilities slot machines were sent to Peterborough to accommodate the new Shorelines Slots parlor. Employees were sent home until further notice while the site underwent "renovations". Whether the racetrack and gaming venue would still exist by Christmas was anyone's guess.
This week, the guessing is over. Not only were employees invited back to work in mid-December following the renovations, many now have a new lease on employment life. The Service Employees International Union (SEIU) Local 2 went to bat, crushing a home run for their members.
3yr Contract for Staff of Kawartha Shorelines Slots
Nearly 50 employees of the gaming facility in Fraserville have a new contract. It's good for three years, from 2019 to 2022. Not only are these employees teeming with excitement over the racetrack's continuation, they're receiving greater benefits than ever.
"We're kind of still in a little bit of shock — but it's a good shock," explains F&B staffer Kellie Warren, who also serves as steward for SEIU Local 2.
After spending months in fear that Kawartha Downs and its Shorelines Slots were facing imminent closure, Warren and her colleagues are understandably ecstatic.
OLG Weighs: One Shorelines Casino or Two?
The new Shorelines Casino in nearby Peterborough, just 18km to the north, opened on October 15, 2018. The Ontario Lottery and Gaming Corp (OLG) did not approve additional slot machines in the area. Thus the owner, who controls both properties, was set to transfer 400 slots from Kawartha to the new Peterborough location.
First, it was thought the slots parlor in Kawartha was doomed. And how would the racetrack survive without it? When no live races were scheduled for 2019, employees felt their worst fears were coming true. Then in late November, OLG pulled a 180. Kawartha Downs was approved to keep 150 slot machines. A few weeks later, the schedule was suddenly boasting a full roster of live harness racing in 2019. At least 21 events on the year would take place; three more than the 2018 schedule.
The facility's management had not fired anyone in all this time. However, many employees, doubting their future with the company, were choosing resignation over anxiety. Thus, by the time Shorelines Slots at Kawartha Downs began inviting customers back on December 19, just in time for the holiday rush, the company actual had to hire several new workers to fill the gaps.
Shorelines Extends Hours of Operation
Prior to its closure for renovations, Kawartha Shorelines Slots were serving customers 24/7. Upon re-launch in December, the parlor's hours were cut beyond half; open just 10 hours from noon to 10pm. This week, things are clearly looking up as the hours are back up to 10am to midnight; 14 hours per day, 7 days a week.
SEUI Local 2 business agent Ted Mansell says that, despite a reduction in hours and employees, business is good. It's especially good for the near 50 betting clerks, security guards and food/beverage staff who have three years of job security to look forward to.
Ms. Warren agrees, confident that things will pick up more when Shorelines stops investing all of its marketing towards the new Peterborough property. Shorelines spokesperson Andy Lacroix assures that new "promotional offerings" are on the way for Shorelines Slots at Kawartha Downs.
#1 Canadian-Friendly Casino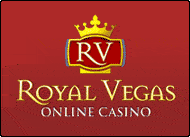 RoyalVegas.ca is our editorial pick for your specific gaming needs in 2022. Currently offering an entire suite of live dealer games, as well as a wide range of Canadian deposit options, RV truly offers a world-class gaming experience.