17 May
MPN Out, Microgaming Hold'Em Poker In
Microgaming Replaces MPN with Holdem Poker 3-Max Lottery SNGs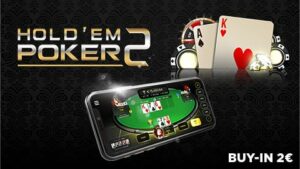 The online poker industry is not what it was a few years ago. Not that it isn't thriving, mind you. It's just a lot more consolidated these days. Take Microgaming for example. Ten years ago, the Microgaming Poker Network (MPN) was a major competitor in the industry. Go back five years, and it was barely drawing a three-digit player base at peak hours. The owners of the world's biggest online poker rooms, on the other hand, were using mergers and acquisitions to strengthen their platforms.
The heads of Microgaming knew MPN was no longer a viable product line. It was costing them far more to run it than their meager poker rake was bringing in. But they weren't ready to throw in the towel, either. Instead, they took a more innovative approach; one that would consolidate the flagging poker tables with its immensely successful casino platform. The end result was the launch of a unique multi-player Holdem Poker game, made available at all Microgaming casinos.
Microgaming's New Holdem Poker 3-Max Lottery SNGs
The transition from MPN to hosting poker games in the mobile casino began last year. The poker network was officially shut down in May 2020, followed by the launch of Holdem Poker that December. Then in April 2021, a sequel, Holdem Poker 2, was added.
The consolidation of casino and poker was a welcome one. No longer did members of Microgaming casinos have to log into a separate platform to access poker tables. No longer did they have to filter through table after table, looking for active players to compete with. Holdem Poker took the best of MPN – the absolute most popular tables – and left the rest behind. All players have to do is tap the Holdem Poker or Holdem Poker 2 game icon in the lobby and choose their buy-in amount. The action will begin within a few moments.
What makes it so easy is that Microgaming's Holdem Poker tables are all 3-seat Sit'n Go tournaments. That means only three players will be competing at the table – you and two others – and the game starts as soon as three players are seated. The rules are standard No Limit Texas Holdem. As an SNG tournament, each player pays the same amount to enter, and receives an equal amount of chips to play with. The player who wins all the chips at the table wins the game.
What makes these tables so popular – just as they were on MPN, under the title of Fish Party SNGs – is the lottery-style progressive jackpot payout structure. A small amount of each buy-in goes to seed higher prize pools, including the progressive jackpot. Each time a tournament begins, it is preceded with a random wheel spin to generate a prize pool. It will never award less than a profit for 1st place, but could award thousands of dollars if and when the lottery wheel stops on the progressive jackpot.
Holdem Poker vs. Holdem Poker 2
You'll remember I said there have been two versions of Hold'em Poker released by Microgaming so far. They are both 3-max Lottery SNGs. The only differences between them are the minimum cost to play, and the potential prize value for doing so.
Holdem Poker (Original): In this version, there is a minimum buy-in of $5 per player. Prizes are paid on a 'winner takes all' basis. The progressive jackpot seeds at $25,000, and grows until it is won.
Holdem Poker 2: The sequel drops the minimum buy-in to just $2, making these LSNGs more accessible to recreational players. Likewise, the progressive jackpot seed is reduced to $10,000 each time it's won. Additionally, players can choose between a 'winner takes all' and a 50/30/20 payout structure.
Party Poker Canada, the most trusted Canadian gaming destination, and our editor's pick for two years, now offers a wide variety of popular card games: from Texas Hold'em, to  Omaha, to 7 card stud, to Limit Hold'em and even casino games like blackjack. Play for fun, for free, or play for real, for real money that is ! Our editorial pick for 2023.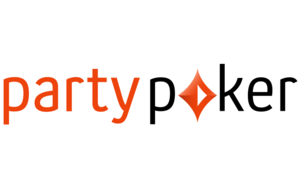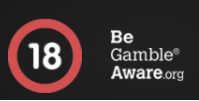 (Reminder to Gamble Responsibly)