11 May
How Canadians Can Compete in 2021 Online WSOP
Who Can Play 2021 WSOP Online Bracelet Events?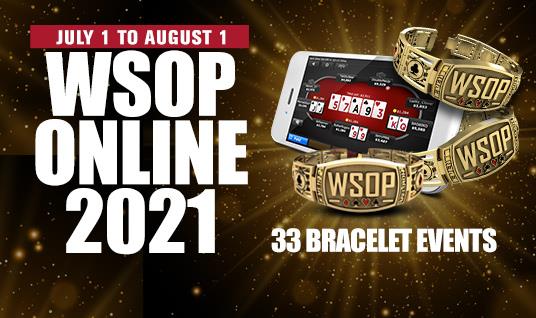 With the current conditions of the world, bringing tens of thousands of people together to play poker in a live setting just isn't realistic. For this reason, the World Series of Poker ran its annual festival online in 2020. In fact, it held two festivals, side-by-side – one for US players, and one for players in the "rest of the world". But that didn't mean everyone (of legal age) was eligible to participate. It simply meant that Americans and non-Americans couldn't play together at the same online tables.
As ridiculous as that sounds, it's true. The legal climate in the United States and 'rest of world' do not align. Therefore, the virtual felt cannot align for potential players. With that in mind, as the 2021 Online WSOP approaches, we thought this would be a good time to talk about…
Who Can Play in 2021 WSOP Online Bracelet Events
If this year's rendition looks anything like the last, it's safe to assume there will be two side-by-side tournaments taking place online. The US eiditon will be held on WOSP.com, while the rest of the (eligible) world can play on GGPoker.com.
If that's the case (as it was last year), there will be some deep restrictions in terms of geographic location, both within the US and beyond. Rather than starting with the tournament home country of America, we'll start with the larger player pool, making up the 'rest of world'.
Non-US Countries Eligible to Play in 2021 Online WOSP
If you're Canadian, like myself, you'll be glad to know that you can play in the WSOP Online this year. You can log into GGPoker from anywhere in Canada, so long as you have a physical address in that province or territory.
The exact same can be said of all other eligible countries. All you need is a physical address in any of the eligible countries, of which there are many. It doesn't even have to be your country of citizenship. You can be a citizen of anywhere, so long as you can also prove that you have a psychical address in a qualifying country, and can be physically located in that jurisdiction when logging on to play. You can view a list of all eligible countries below.
Word of Caution: Do not attempt to use a VPN when competing in an online WSOP event. Odds are extremely high that you will be caught. If caught, you will lose your deposit, and be stripped of any winnings. Most likely, you'll also be banned from ever competing again. It's not worth it.
List of Countries Eligible to Play at GGPoker
While this list is, to the best of our considerable knowledge, accurate at time of writing, we cannot promise its accuracy at your time of reading. To ensure that you are able to access GGPoker from your location, we suggest signing up an account with GGPoker. If your location is available on the list of countries during registration, you know you'll be eligible to compete.
Africa

Benin
Botswana
Burkina Faso
Burundi
Cameroon
Cape Verde
Central African Republic
Chad
Comoros
Congo
Democratic Republic of Congo
Djibouti
Egypt
Equatorial Guinea

Gabon
Gambia
Ghana
Guinea
Guinea-Bissau
Ivory Coast
Kenya
Lesotho
Libya
Madagascar
Malawi
Mali
Mauritius
Mayotte
Morocco
Mozambique

Namibia
Niger
Nigeria
Sao Tome and Principe
Senegal
Sierra Leone
South Africa
South Sudan
Swaziland
Tanzania
Togo
Tunisia
Uganda
Western Sahara
Zambia

Asia

Armenia
Azerbaijan
Bangladesh
Bhutan
British Indian Ocean Territory
Brunei
Cambodia
China
Cocos (Keeling) Islands
Hong Kong
India
Indonesia
Iraq

Japan
Jordan
Kazakhstan
Kuwait
Kyrgyzstan
Laos
Lebanon
Macau
Malaysia
Maldives
Mongolia
Myanmar
Nepal
Pakistan

Qatar
Saudi Arabia
Singapore
Sri Lanka
Syria
Tajikistan
Thailand
Timor-Leste
Turkey
Turkmenistan
United Arab Emirates
Uzbekistan
Vietnam

Australia / Oceania

Antarctica
Bouvet Island
Christmas Island
Cook Islands
Fiji
Guam
Heard Island and McDonald Islands
Kiribati

Micronesia
Nauru
New Caledonia
New Zealand
Niue
Northern Mariana Islands
Palau
Papua New Guinea
Pitcairn

Réunion
Saint Helena
Samoa
Solomon Islands
Tokelau
Tonga
Tuvalu
Vanuatu
Wallis and Futuna

Europe

Albania
Andorra
Austria
Belarus
Croatia
Cyprus
Faroe Islands
Finland
Georgia
Germany

Gibraltar
Guernsey
Hungary
Iceland
Ireland
Isle of Man
Jersey
Liechtenstein
Luxembourg
Moldova

Monaco
Poland
San Marino
Serbia
Slovakia
Slovenia
Svalbard and Jan Mayen
Ukraine
Vatican

North America

Saint Pierre and Miquelon

South America

Argentina
Bolivia
Chile
Costa Rica
Ecuador
El Salvador

Falkland Islands
Guatemala
Guyana
Honduras
Nicaragua
Panama

Paraguay
Peru
Suriname
Uruguay
Venezuela
The more observant among you will notice I didn't list Antarctica as a continent, but rather included it within the list for Australia / Oceania. I don't imagine anyone in Antarctica will be logging on for the big bracelet events, but alas, it is an option.
What US Players Can Join WSOP Online in 2021?
The rules regarding online poker in the United States are constantly changing. The federal government does not regulate online poker, but some US states do. It's is the way these states regulate it, based on the limitations of federal law, that force players from other countries to compete in a separate online events.
WSOP.com is only able to share player bases among states that offer legal US poker, and where the site is licensed and operational. As such, all Americans are welcome to compete, so long as they are physically located in a state where WSOP.com's real-money online poker games are offered. You don't need to be a citizen of that state, or even have a physical address in that state. You simply have to be located there.
For example, a resident of Rhode Island, where online poker is illegal, can visit New Jersey, where WSOP.com operates. You could get a hotel room or visit a friend or family member there, if you have one. So long as you are in New Jersey while playing, you're perfectly eligible to play. The same goes for living in or visiting the state of Nevada.
Unfortunately, these are the only two states where WSOP.com is licensed and operational. Thus, I won't bother providing a list. Suffice it to say, anyone (of legal age/eligibility) physically located in Nevada or New Jersey can compete in 2021 WSOP Online Bracelet Events. This also means that players from any other country in the world are welcome to visit Nevada or New Jersey to compete in the US side of the 2021 Online WSOP.
Party Poker Canada, the most trusted Canadian gaming destination, and our editor's pick for two years, now offers a wide variety of popular card games: from Texas Hold'em, to  Omaha, to 7 card stud, to Limit Hold'em and even casino games like blackjack. Play for fun, for free, or play for real, for real money that is ! Our editorial pick for 2023.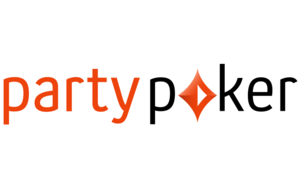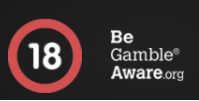 (Reminder to Gamble Responsibly)