21 Jan
Canadian Poker Life: 2021 WPT Montreal
WPT Montreal 2021 taking place online, not live at "The Playground".

It wasn't all that long ago that the World Poker Tour debuted in Quebec. It happened in November of 2012, when the Playground Poker Club hosted the first WPT event on Canadian soil since 2008. The event was such a colossal success that it became a staple of the annual World Poker Tour, kindling a lasting relationship between Playground Poker and online juggernaut, PartyPoker.
This year's event will look a little different. Due to unprecedented circumstances, the 2021 WPT Montreal will not take place at the "Playground", but rather online. Action got underway last weekend, but it's not too late to join in the main event, or follow along with your favorite pros by sitting in on the live tables at PartyPoker.
WPT Montreal 2021 Main Event Online Now
The Montreal Main Event got underway last weekend with the start of Day 1A on Sunday, January 17. The top 5 to finish the day were Andrei Kriazhev of Germany (4,739,179), Alexandros Kolonias of Greece (4,121,611), Jakob Miegel of Germany (3,810,847), Jorma Nuutinen of Finalnd (3,704,376), and Peter Mckiernan of the UK (3,225,898).
Only 72 players remain from that opening pool as we look forward to the start of Day 1B this Sunday, January 24. All who survive that trial will return for Day 2 on Monday, January 25, at 2:05pm. The field narrows again for Day 3 action, Tuesday at 2:05pm. Then on Wednesday, January 26, the last day of the Main Event will bring the final tablists together to finish out the series.
Win a Seat with Daily Satellites & Qualifiers
Time wise, we may be halfway through the WPT Montreal Main Event, but it's not too late to snag a seat in the action. Partypoker is hosting daily satellite and qualifier tournaments that can catapult you into a multi-million dollar prize pool for as little as $0.01 to enter. Check the Partypoker WPT schedule for upcoming tournaments.
Other 2021 WPT Montreal Events Worth Mentioning
With more than 20 event son the roster, there's more than the main event worth considering. The three largest guaranteed prize pools on the menu – outside the main – are:
Event #7 – The Montreal Masters, $500,000 GTD
This 3-day event will be kicking off on Friday, January 22. For a buy-in of $1,000 + $50), players can compete online for the guaranteed half million prize pool.
Event #20 – Montreal Playground Closer, $250,000 GTD
The annual closer event is being held January 29-31, ensuring everyone has a chance to get in on the guaranteed quarter-million action. It'll cost you $500 + $30 to join the online event.
Event #23 – Mike Sexton Classic, $1,000,000 GTD
Last but most certainly not least is the Mike Sexton Classic, a commemorative event celebrating the phenomenal life of American Poker Hall of Fame legend Mike Sexton (1947-2020). Over the course of his career, Mike hauled in over US$6 million in live event cashes, including a WSOP bracelet and a WPT Championship. This special event, guaranteeing a cool million in cash, takes place from January 31-February 1, 2021.
Party Poker Canada, the most trusted Canadian gaming destination, and our editor's pick for two years, now offers a wide variety of popular card games: from Texas Hold'em, to  Omaha, to 7 card stud, to Limit Hold'em and even casino games like blackjack. Play for fun, for free, or play for real, for real money that is ! Our editorial pick for 2020.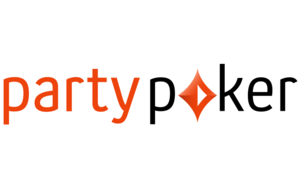 Canadian Poker Games