10 Jun
Canadian Poker Forums Reviewed
Compilation of active and informative Canada poker forum websites.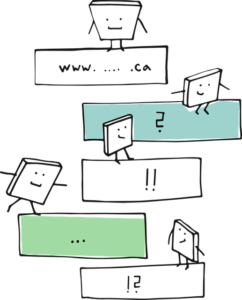 Since the dawn of the internet, forums have provided a place for every day people like you and me to get together, ask questions, and share information about a specific topic. For Canada's countless card players, poker forums have been a primary resource for news, schedules and special events. The biggest problem, however, has always been maintaining activity within a forum.
I've known a number of poker players who decided to start up their own website and forum, simply because it was so hard to find a good one that targets the Canadian demographic. Unfortunately, like all the sites they were complaining about, their forum didn't take off like a rocket either. So few of them do. But there are some rare gems out there, and I'd like to share them with you today.
Canada Poker Forum Reviews
Of the countless forums that claim to serve the Canadian market, only a few are genuinely Canada-facing forums. Even less boast an active membership. These are the ones I've listed below. Feel free to browse these websites, and hopefully find whatever it is you're looking for. Also know that I stand to gain nothing from providing this information. These are honest review, written by me, simply because I understand the struggle in finding a good community forum.
PokerForum.ca – Poker with a Canadian Perspective
This is absolutely, hands-down, the best forum website I've been able to find that specifically targets Canadian poker players. It's been around for a few years, attracting thousands of members from all over the country. It's a very active forum, where discussions include land-based and online poker games, local charity events, major tournaments, strategies, bragging rights, bad beats, and everything in between.
For more information, visit PokerForum.ca
NOTE: I'd honestly hoped the list of active, Canada-facing forums would be longer, but I'm sad to report, it ends here. There are a few more websites I could mention, but none with active communities. I'm talking totally, completely and utterly inactive; as in, not even a single thread to reply to, and no way to start up a new thread.
Global Poker Forum Reviews
These next few listings are not Canadian specific. They are extremely popular and active forums that discuss every facet of poker, covering games, players, news and other information from all over the world. But you'll have to do some digging to find threads that target Canadian players / communities.
2+2 – Two Plus Two Poker Forum
This is the world's most universally recognized poker forum website. 2+2 has been around nearly as long as the online poker industry has existed. Anything you need or want to discuss can be communicated here. I was hoping to find a strictly Canadian category, but it doesn't exist. Still, if you are looking for a global community forum, this is the top choice for many players.
For more information, visit TwoPlusTwo.com
CardsChat – A Worldwide Poker Community
Although smaller than 2+2, CardsChat is consider by most to be the superior worldwide poker forum. Having used both over the years, I believe the reason for this is having far better organization within the CardsChat forum. This site makes visible the number of registered users (currently over 310k) and the number logged in at any given time. There were 512 online as I wrote this – not too shabby for a Wednesday afternoon.
For more information, visit CardsChat.com
PocketFives – Live & Online Poker Ranking Community
This section would not be complete without the PocketFives Poker Forum. They call it a "loosely moderated forum", whereas I might define it better as a categorized chat room. It's not nearly so active as it once was, but does offer discussions on every poker-related topic you can think of, and then some.
For more information, visit PocketFives.com
Party Poker Canada, the most trusted Canadian gaming destination, and our editor's pick for two years, now offers a wide variety of popular card games: from Texas Hold'em, to  Omaha, to 7 card stud, to Limit Hold'em and even casino games like blackjack. Play for fun, for free, or play for real, for real money that is ! Our editorial pick for 2023.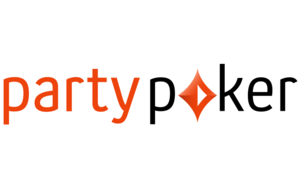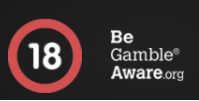 (Reminder to Gamble Responsibly)