24 Jul
Negreanu's Take on US Online Poker and VPNs
Are US online poker players who use a VPN to access offshore sites cheating? Daniel Negreanu says no way!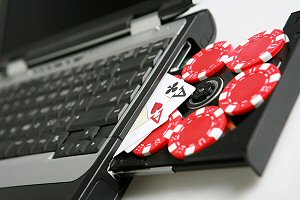 For many years now, online poker has been illegal in the United States. The federal government passed the UIGEA in 2006 making it so, and when most of the world's internet poker operators ignored it, the US Department of Justice stretched its mighty arm of the law, swatting PokerStars, Absolute Poker and Full Tilt like flies. That was in 2011 – the year everyone took notice.
Since then, most major operators have banned American players, except for those who managed to snag a license to operate in one of the few states that now regulate the activity. They enforce this ban by blocking any player with an IP address that pin-points their location as being anywhere in the United States. But there is a way around it…
Using a VPN to Access Online Poker Sites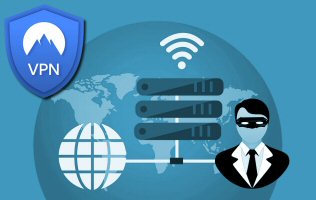 A VPN is a virtual private network that cloaks the user's real IP address, altering it to mimic that of an IP from a different location. For example, someone in Texas could use a VPN to make it appear that they are actually located in Vancouver, Montreal, or Saskatchewan. By doing so, the poker site's geo-location system tells the servers that the player is logging in from Canada, thereby allowing them to access the games.
It doesn't always work, though. The famous case of Gordon Vayo and his $700k tournament win at PokerStars 2017 SCOOP made global headlines. He was denied the cash when PokerStars accused him of using a VPN. Vayo sued the company, claiming he was in Montreal at the time. PokerStars counter-sued when evidence revealed that Vayo had gone so far as to forge documents to prove his innocence, when he was, in fact, using a VPN to play from his living room in Los Angeles, California.
Is Using a VPN Really Cheating?
As far as the US government is concerned, using a VPN to access offshore online poker sites is illegal. But is it cheating? Is it unethical? This was the question posed by Daniel Negreanu in a recent Twitter poll, and the answer was an overwhelming (76%) "No!"

Negreanu doesn't see using a VPN as cheating, and explained his viewpoint in a recent blog post on his popular poker forum, Full Contact Poker.
"If you follow the letter of the law, breaking the rules is cheating. The next question for me is, who exactly are you cheating?"
Negreanu says the US government is the only entity getting cheated by it, then suggests that it's okay because the US government "is unjustly infringing on your ability to sit on your couch and play online poker" anyway. While this part of the argument may have you cringing a bit, he does go on to make a valid point.
No Competitive Advantage Once the Cards are Dealt
Now remember, the question is not whether it's illegal. It's a question of morality. Is using a VPN a form of cheating?
Daniel admits on could argue that one American may have an advantage over a fellow American by using a VPN. One might stay home and play, incurring no additional costs, while another pays travel expenses and accommodations to vacation in Canada during a major online poker tournament. Then again, the traveler paying to avoid the risk, the VPN user is risking the forfeiture of everything invested on the poker site, plus any winnings they may get out of the tournament.
But once the cards are dealt – once the tournament has begun – does the use of a VPN give anyone an advantage over their opponents? No. A player's skill exists in the United States, Canada, Mexico, or wherever they may be sitting while playing the game.
Why Do Online Poker Sites Care About VPN Users?
Another point Negreanu raises is this – why do offshore poker sites care so much? Why do they go to so much trouble to police their player base and ensure no one from the US gets in? It's not like the US government is wasting any of their time doing it. The DOJ popped the industry's biggest players 8 years ago, and has sat back comfortably ever since, watching all these operators that are outside their jurisdiction run around like scared mice ever since.
All an operator really has to do to stay out of the DOJs line of fire is state on their website that online gambling is illegal in the US, and that they don't condone it – i.e. play at your own risk. Instead, they go to all this trouble and extra expense to keep US players out. Why?
The only reason would be to keep a squeaky clean reputation so that, one day, they might be able to re-enter the US market. But as we've all seen, the menial state by state regulation that's happened so far isn't beginning in glowing profits. It would take player-pooling all across the globe to bring the US back to the former billion-dollar market that it could have been pre-UIGEA, and that's about as unlikely as a 5-Stud Royal Flush.
Party Poker Canada, the most trusted Canadian gaming destination, and our editor's pick for two years, now offers a wide variety of popular card games: from Texas Hold'em, to  Omaha, to 7 card stud, to Limit Hold'em and even casino games like blackjack. Play for fun, for free, or play for real, for real money that is ! Our editorial pick for 2023.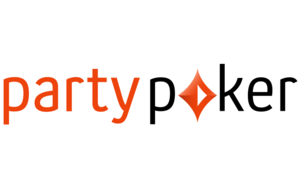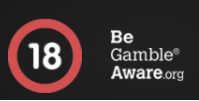 (Reminder to Gamble Responsibly)