16 Jul
Livingston Escapes Grave into WSOP Top 5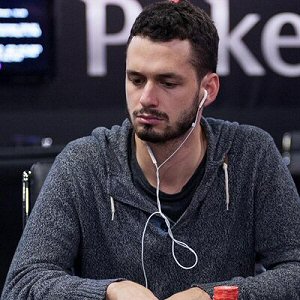 Alex Livingston, the last Canadian standing in the 2019 WSOP Main Event, crawls from dead space to fourth place!
Let me start by saying, first and foremost, my sincerest apologies to Canada's own Alex Livingston! With Day 7 of the World Series of Poker Main Event fast approaching, I made the unforgivable mistake of counting you out. But with just 9 blinds to your name – ranked 34 out of 35 remaining – you clawed your way back, double after double, to rejoin and run deep in the final table.
I wasn't the only one, though. WSOP reporters gave Livingston and Steven Parrott (then #35) no chance either, although they were commended for having no pressure on their shoulders. "Double up or say goodbye" was the sentiment to their credit.
Double Your Pleasure, Double Your Fun
Parrott did just that, exiting in 34th at the start of Day 7. But not Livingston. He found just the right opportunities, and capitalized on them, time and time again. He started with a double-up through Luke Graham, running pocket 10♠ 10♦ into the latter's K♦ Q♦ to bring his stack to 5.45m. Five minutes later, he doubled again through Christopher Ahrens, flopping a set of 5's over the German's pocket Jacks.
Now with some wiggle room, Livingston got back to straight poker, winning a little here, losing a little there, but keeping an overall steady influx of chips coming to his end of the table. By the afternoon break, he was just over 15.5m. A few more hours and of fluctuation ensued before the biggest hand his day played out around 6p.m.
Defining Moment for Alex Livingston
Back down to just 7.5m, Livingston put it all in from early position. Austin Lewis made the call, as did Nicholas Danias, down to 5.825 from the BB. The cards were tabled:
Alex Livingston: A♦ K♠
Nicholas Danias: A♣ 10♣
Austin Lewis: 10♥ 10♠
Lewis had the bigger stack and the upper hand when the flop brought:
8♣ J♣ Q♥
Danias was hanging on by a thread, needing the last 10 in the deck to stay alive. Livingston was looking a little better, having a range of outs to save him from disaster. A 9 would keep him alive, tying Lewis for the Queen-high straight. Any King or club would give him the win.
The 5♥ turn was no help, but the rail erupted when the river brought K♥. Livingston scored over 12m chips, bringing his total to 21.825m and breathing new life into his game.
The fluctuations continued again from there, dropping as low as 12m at one point, but soon after climbing back to 31.7m with a double through Milos Skrbic.
Michael Niwinski Eliminated in 12th
The top Canadian to start the day wasn't having so much luck by this time. Right about midnight, Michael Niwinski ran into a problem. Its name was Henry Lu. With 18.2m and A♥ K♦underneath, Niwinski put it all on the line. Lu had him right off with pocket 7 that turned into a full boat, 7s over 10s, on the flop.
Michael Niwinski headed to the rails in 12th place, collecting $600,000 for his esteemed efforts and more than doubling his career earnings to $1,057,255.
Meanwhile, Livingston was back at playing pendulum with his chips, dropping to 15m only to work his way back up to 37.8m as the day came to an end; good for 5th place going into the final table.
Lonely Canadian in Main Event Final Table
Alex was the only Canadian to make it to the elite nine, and he won't give it up easily. He's been cool, calm and calculated, making cautious decisions throughout the day. As of now, he is one of just five players remaining, and unfortunately, he has the low stack once again, holding on tightly to just 28,100,000 as game play continues into the evening.
Here are the current standings as we anxiously follow the events of Day 9:
| | | | |
| --- | --- | --- | --- |
| Seat | Player | Country | Chips |
| 1 | Hossein Ensan | Germany | 235,700,000 |
| 2 | Dario Sammartino | Italy | 41,600,000 |
| 3 | Kevin Maahs | United States | 57,300,000 |
| 4 | Garry Gates | United States | 152,100,000 |
| 5 | Alex Livingston | Canada | 28,100,000 |
UPDATE: Upon publishing, Alex played a deep hand, getting it all in against Gates who snap folded. Alex's stack is looking a lot healthier at 54,000,000. good luck!
Party Poker Canada, the most trusted Canadian gaming destination, and our editor's pick for two years, now offers a wide variety of popular card games: from Texas Hold'em, to  Omaha, to 7 card stud, to Limit Hold'em and even casino games like blackjack. Play for fun, for free, or play for real, for real money that is ! Our editorial pick for 2023.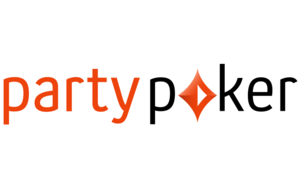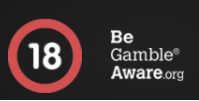 (Reminder to Gamble Responsibly)