12 Jul
Greenwood's WSOP Hopes Cut Short, Niwinksi Canada's Best Hope Now
After starting in 2nd on Day 6, Canada poker pro Sam Greenwood hit the rails last night, leaving fellow countryman Michael Niwinski in the best position to bring the WSOP Championship home to Canada.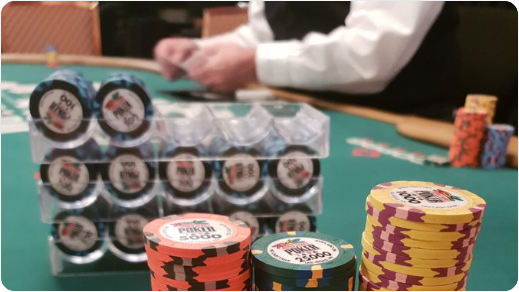 Day 6 of the World Series of Poker Main Event was a trying one for almost everyone at the tables in the Rio's Amazon Room in Las Vegas. The day started off with 106 player remaining, and as the clock neared midnight, more than half of those had been sent to the rails. At that point – and I'm not the only one to say it, I might add – arguably the most talented player left was Sam Greenwood of Toronto, Ontario.
Sam started the day with the second highest chip stack, trailing virtual newcomer and software engineer Timothy Su. Having drawn seats at the same table to end Day 5, it was inevitable their 1st and 2nd place stacks would collide. And that's exactly what happened just minutes before the clock struck midnight last night.
Timothy Su sends Sam Greenwood out in 45th
It was a typical hand, played in typical pro poker fashion – to an extent. Su opened in the cut off for 500k, and Greenwood 3-bet to 2.5m in the BB. Getting the call from Su, the board was laid out.
Flop: Q♦ J♦ 4♣
Greenwood peeled 1.8m off his stack and Su called again.
Turn: J♠
Greenwood, far ahead with pocket Aces and now a pair of Jacks on the board, sent another 3.5m into the pot. At was at this point that commentators felt Su was taking far to great of a risk when the American shoved the remainder of his stack over the top. Known only to viewers and home and everyone in the booth, yet unbeknownst to the Canadian, Timothy Su had nothing more than an outside straight and a prayer.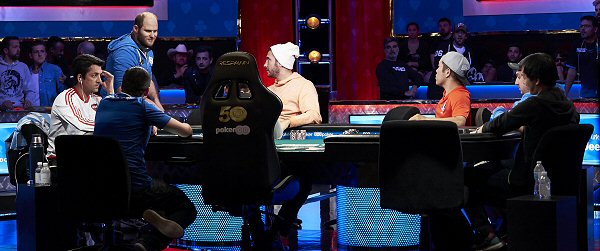 Standing from his seat, hands caressing his aching brain, Sam Greenwood announced his call, sending the last of his approximate 11.5m into the middle. The hole cards were tabled.
Sam Greenwood: A♥ A♣
Timothy Su: 10♣ 9♣
An audible sigh of relief came from Greenwood's railbirds, but it was soon quenched by shocked disbelief as the river came down.
River: K♣
And with that, a devastated Sam Greenwood's 2019 WSOP Main Event life was over. He left the table in 45th place, collecting $211,945 for his efforts. Timothy Su added 16.3 million to his stack, bringing him up over 45m. He would go on to end the night with 34,350,000 – good for the third largest stack going into Day 7.
Micahel Niwinski Canada's Greatest Hope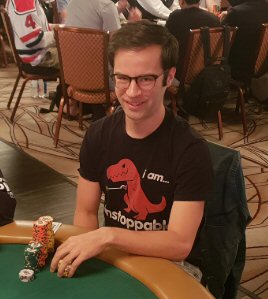 With just 35 players remaining in the field, only three of them carry the Maple Leaf flag on their virtual name tags. One is Burnaby, BC's own Michael Niwinski, with 18.9 million chips bagged. That puts him in the 11th best position, and well above average in the counts. The other two are Paul Dahliwal of Langley, BC, struggling to stay afloat in 31st with 6.225m, and Alex Livingston of Halifax, NS, who is dangling by a thread in 34th with 2.8m remaining, equivalent to 9 big blinds.
Michael Niwinski is far from a WSOP newbie, and has a better track record than his live career results depict. Michael was (and still is) an online poker grinder before scoring his first big live cash in the 2016 WSOP worth $427,930. He didn't consider himself an elite pro back then, but he was easily pulling in enough to pay the bills.
That near half-million haul for a 15th place WSOP finish was, hopefully, the catalyst for many more great things to come. The Canadian poker pro went deep again in the 2018 WSOP, but only enough to finish inside the bubble (996th, $15,920).
Could this be the year his ship rolls in? Could Michael Niwinski become the second Canadian (Jonathan Duhamel being the first) to ever win the poker world's most prestigious event, the WSOP Championship? Only time will tell as the last 35 competitors gather to whittle away to the final table in Day 7, kicking off at noon today.
Party Poker Canada, the most trusted Canadian gaming destination, and our editor's pick for two years, now offers a wide variety of popular card games: from Texas Hold'em, to  Omaha, to 7 card stud, to Limit Hold'em and even casino games like blackjack. Play for fun, for free, or play for real, for real money that is ! Our editorial pick for 2023.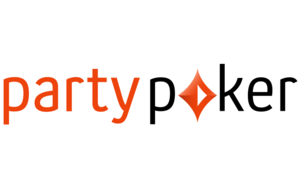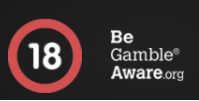 (Reminder to Gamble Responsibly)