11 Jul
Day 6: 10 CA Poker Players Still Hunting for WSOP Championship
Sam Greenwood is chasing the lead with ten Canadians left in 2019 WOSP Main going into Day 6.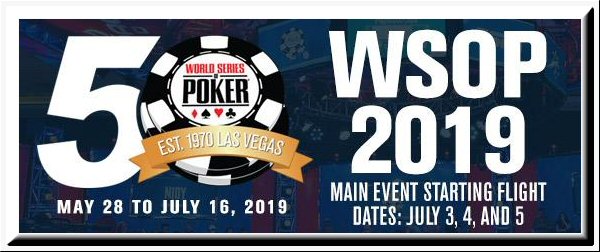 The World Series of Poker Main Event is winding down. Following a near record-breaking number 8,569 entries – the second largest field in WOSP Main history – the competition has dwindled down to just 106 remaining. Among them are 10 Canadian hopefuls, with poker pro Sam Greenwood leading the Maple Leaf charge.
Greenwood has performed strong throughout the Main Event, and with 11.5m to his name, is second in line chasing the chip leader, Timothy Su, with 19.235m. Sam will be looking to up his position later today when action resumes at 12 noon, local time. He'll certainly have his chance too, as Greenwood and Su drew positions at the same table going into Day 6.
Sam Greenwood In the WSOP Main Hunt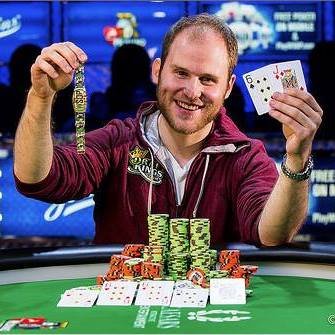 If it were as easy as experience and recent performances that determined the winner of the WSOP Championship each year, Sam Greenwood would be a shoe in. He already has one WSOP bracelet, earned in 2015, and has a phenomenal record of eight 7-figure live event cashes to his name – all since 2016, and three this year alone.
In January, the Toronto native won the PCA $100k NL Holdem event for his largest prize to date, $1,839,200. Then in March, he won the Triton Poker Super High Roller Series' HKD-500k event for $1,040,000, followed by the HKD-750k event in the same series, Montenegro edition, for $1,118,000.
Now, with more than $18.5 million in career cashes, the Canadian poker pro is in the hunt for the ultimate victory. He's looking to add another US-$10 million to his bankroll with a win on the poker world's greatest stage.
10 Canadians Still In the Running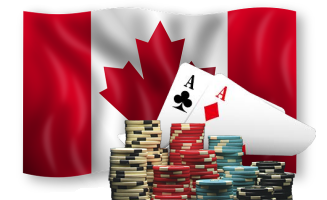 Sam Greenwood isn't the only Canadian eyeing the most prestigious of all card player prizes. There are nine others who would love to bring the championship bracelet home to the Great White North. They are, in order of chip counts…
David Guay – 9,485,000: Hailing from St Hubert, QC, Guay has the 11th largest stack in the tournament. He's not nearly so decorated as Greenwood, but he's had a fantastic run at the 2019 WSOP thus far, cashing in 8 events, including a 7th place finish in EV#34 worth $102,258.
Atlee Jones – 7,800,000: A virtual unknown on the poker circuit, Atlee Jones is looking to make a name for himself this year. Hailing from Saskatoon, SK, he's currently in 18th position in the counts.
John Hashem – 5,800,000: Traveling to Las Vegas from his home in Regina, SK, John Hashem is a small-time poker player with big dreams as he sits comfortably enough in 32nd place.
Michael Niwinski – 4,960,000: No newcomer to the felt, this Burnaby, BC local is best known for finishing 15th in the 2016 WSOP Main Event, worth $427k. He also landed just inside the bubble in the 2018 edition. He sits in 45th place right now, and is hoping to go deeper than ever before.
Ryan Yu – 4,815,000: Currently in 46th place with a career bank of $973k to date, this Vancouver poker pro is guaranteed to bring his lifetime earnings over the $1,000,000 mark by the time the 2019 WSOP Main Event is over. Just how far over – that is the question…
Alex Livingston – 3,935,000: Livingston has been playing live poker for the last decade, with over $700k to show for it. His goal is to bring the WSOP Championship back to his home town of Halifax, NS. But sitting halfway down the stacks in 53rd position won't make it easy.
Paul Dhaliwal – 3,370,000: Coming from Langley, BC, Sukhpaul "Paul" Dhaliwal faces an uphill climb from 62nd place, but would love nothing more than to set the WSOP bracelet next to the WSOP Circuit Ring he earned in 2013.
Daniel Kirsch – 2,775,000: Another Toronto boy, Daniel Kirsch only has 7 live event cashes dating back to 2010, but to his credit, 4 of them are from this year. Can he take a flagging 73rd position back up to #1?
Eric Cloutier – 2,100,000: Although he's the lowest Canadian poker pro in the counts at 81st place, Eric Cloutier does have veteran expertise on his side. He's been playing professionally since 2005, and was one-off from a bracelet win in 2010. Can the Mont-Laurier, QC resident defy all odds to win his first ever live tournament victory at the 2019 WSOP Main Event?
Party Poker Canada, the most trusted Canadian gaming destination, and our editor's pick for two years, now offers a wide variety of popular card games: from Texas Hold'em, to  Omaha, to 7 card stud, to Limit Hold'em and even casino games like blackjack. Play for fun, for free, or play for real, for real money that is ! Our editorial pick for 2023.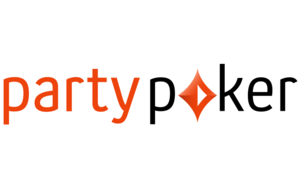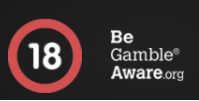 (Reminder to Gamble Responsibly)