9 Jul
"bucky21" wins 2019 WOSP Online Event
Canada's Shawn "buck21" Buchanan secures his first bracelet in 2019 WSOP online event.

Almost twenty years ago, a young man by the name of Shawn Buchanan – a successful landscaper from Vancouver, British Columbia – decided to try his hand at another skill. He signed up an online poker account, and soon discovered that he was exceptionally good at it. Tournaments were his niche, and before long, he combined his online play with live events. As it turns out, he wasn't just good – he was phenomenal!
After a few years of respectable cashes, his experience really began to pay off. 2007 was his biggest year up to that point. That May, he routed the field at the WPT Mandalay Bay Poker Championship in Las Vegas. He finished 1st for a massive cash of $768,775. A few months later, under the nickname "buck21", Shawn landed 1st in a World Championship of Online Poker (WCOOP) PLO event on PokerStars worth another $97,262.
Suddenly, in under five months time, he had more than 7-figures in live and online event cashes, and he was only 25 years old. His skills have only improved since then. He went on to become the first player to hat-trick the PokerStars "COOP" events by winning a WCOOP, SCOOP and TCOOP title. And now, after all these years, he finally has the ultimate prize every poker player hopes to one day receive – a WSOP bracelet.
Shawn Buchanan Collects First WSOP Bracelet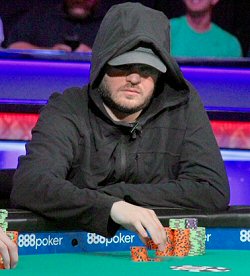 Shawn claimed the coveted WSOP bracelet on July 7, 2019, the day after his 36th birthday. He was competing in the $800 WSOP.com Online NLH 6-handed event #76, which drew 1,560 players to the virtual felt on Sunday. It took a little more than 11 hours to finish out the opposition, with Shawn "blucky21" Buchanan coming out on top over fellow pro David "Youngpitts" Baker.
The young Canadian poker pro came into the final table of 6 with the dominant chip lead and never gave it up. He went on the warpath immediately, eliminating Jeremy "gimmiehaveit" Brown, then sending the Italian Luigi Andrea "BananaSplit" Shehadeh out less than 10 minutes later. Baker took over from there, eliminating Alexandre "Apalexpex" Moreira, then putting Hunter "ibinkustink" Gebron on the ropes soon after. After the passage of just 40 minutes, 6 became 2, and heads-up play began.
Bucky21 led in the count with an extra 10mil in his stack to start things off. Baker nearly evened things up with the first big hand, flopping 10-10-7 with pocket 10s underneath. Those quads built Youngpitt to 11.1mil, just behind Buchanan's 12.3mil. Ten minutes later, the final hand was playing out.
The Canadian raised 480k on the button, enticing a reraise of 1.74m from his American foe. Bucky went for broke, shoving everything he had left in the middle, and Baker didn't hesitate to make the call.
Bucky21: J♥ J♦
Youngpitt: A♣ 10♠
The 9♥ 7♥ 4♥ flop left Baker struggling for outs. While the 7♣ turn and Q♦ river finished him off. Baker left the table with a sizable cash of $137,241 and the honor of runner-up.
Buchanan collected his first gold bracelet and $223,119 for the win. This latest victory brings his total live cash earnings to $6,915,790.
Party Poker Canada, the most trusted Canadian gaming destination, and our editor's pick for two years, now offers a wide variety of popular card games: from Texas Hold'em, to  Omaha, to 7 card stud, to Limit Hold'em and even casino games like blackjack. Play for fun, for free, or play for real, for real money that is ! Our editorial pick for 2023.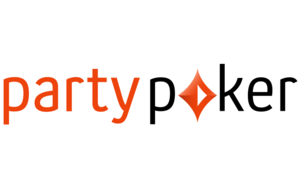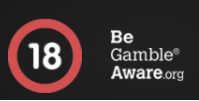 (Reminder to Gamble Responsibly)