11 Jan
Ramon Colillas Skins the Bum Hunters at PSPC for $5.1M Prize
With hundreds of pro poker players looking to feast upon the mass of fishies, Ramon Colillas proves NL Hold'em isn't just for the sharks!
What if I told you hundreds of the world's best poker players—pros like 2018 POY Alex Foxen and Female POY Kristen Bicknell—were all heading to the same casino, at the same time, to take part in a poker-shark feeding frenzy, where hundreds more fish were just waiting to get 'schooled'? Would you want to be a part of it? Would you want to watch it happen? Would you consider taking action that one of these elite pros, with hundreds of millions in live cashes under their combined belts, would come out on top, gobbling up all the weaker fishies and using their proverbial bones for toothpicks?
If so, you'd be on the losing end of that bet. The most unique live tournament in the history of the game took place this week in the Bahamas, and it was one of the so-called fish—the lucky free-pass holders to the high-roller event, making up about one-third of the field—who walked away with the 1st place prize of more than $5 million.
Ramon Colillas Turns Platinum Pass Into $5.1M
Ramon Colillas… If you haven't heard the name before, prepare to hear it a lot more in the future. He's the 30 year old Spaniard from Barcelona who outlasted a field of 1,039 in the PCA's first annual PokerStars NL Hold'em Players Championship at the Atlantis Casino this week.
Now $5.1 million richer, Colillas looks back on this tremendous experience as "a dream come true". Hearing his story, it's definitely built upon the type of details fantasies are made of…
Ramon is one of 320 poker players who were given an opportunity to play in this exceptional high-roller event without having to fork over $25,000 in cash. He won his Platinum Pass by grinding his way to the top of the Spanish players leaderboard on PokerStars. That Platinum Pass, valued at about $30,000, covered his buy-in, plus airfare, accommodations and spending cash.
Not many believed one of the 320 Platinum Pass winners—the fish in this seemingly fairy-tale oceanic adventure—would truly have a shot at winning this spectacular tournament. After all, about twice as many high-rolling pros showed up with saliva dripping down their proverbial fangs at the thought of having so many weaker players to prey upon. It was thought to be a virtual orgy for bum hunters—no doubt exactly what PokerStars was imagining when they devised the event just over a year ago. And the fact that it was one of those pass-holders that won the $5 million guarantees a 2020 PSPC is already in the works.
But Colillas isn't exactly what you'd call a recreational player. He doesn't see himself as a fish at all. In fact, he considers himself a professional poker player, and by basic definition, he is. He may only have about $10k in the bank from live cashes, dating back to 2015, but he spends his days playing low- to mid-stakes Texas Hold'em online. And while he may not have been raking in millions on the job (until now), it produced enough to pay the bills. Playing on this accelerated level—now that's the real dream for Ramon Colillas.
"It's amazing," he said in response to the epic finale on Wednesday. "I've been following poker and poker history from a very young age. I was watching Chris [Moneymaker] on my computer when he made it; So now it's a dream come true. It means a lot for me."
His first big expenditure won't be a new car, a big house, or a vacation to some remote island (he's already experiencing that last one). His first exorbitant purchase was one other than a $10,300 seat in the PCA Main Event that kicked off today.
Party Poker Canada, the most trusted Canadian gaming destination, and our editor's pick for two years, now offers a wide variety of popular card games: from Texas Hold'em, to  Omaha, to 7 card stud, to Limit Hold'em and even casino games like blackjack. Play for fun, for free, or play for real, for real money that is ! Our editorial pick for 2023.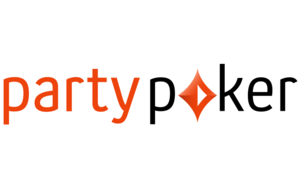 (Reminder to Gamble Responsibly)