7 Dec
The Concept of Rake Free Poker
The FairPlay Protocol: Online poker without the rake.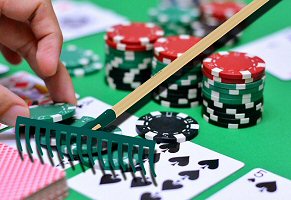 Anyone who's enjoyed real money online poker in the past knows all about "rake". It's the small portion of each pot that poker rooms collect as their profit. The average rake is 5%, give or a take, depending on the stakes and number of active players.
For serious players, paying rake is a pain in the you-know-what. Playing 12+ tables at once, participating in so many hands per hour, the rake takes a huge bite out of the money these players actually win. Now there's a way to play online poker without paying rake on every pot, and it's got a lot of people wondering if the new FairPlay program is going to be a huge hit, or a miserable miss?
Real Money Online Poker Without the Rake %
In the early 2000s, the online poker boom was so immense that any operator with a valuable promotion, competitive rake rate, and decent variety of cash games and tournaments, could attract enough players to stay afloat. Those days are far behind us. Now, poker operators must be special in some way. They must offer something that appeals to a sizable niche market.
PokerStars cut costs by eliminating expensive perks for pros. Partypoker took the opposite route, granting affiliates the ability to offer high rakeback to new player sign-ups. Winamax took the ring-fenced, poker-only route, reducing operating, marketing and licensing costs across the boards. Each of these brands appeals to a different breed of customer.
Last month, a new online poker operation launched, known as Grey Snow Poker. To build a successful player base, they took on a new approach that's never been tried before. They call it the 'FairPlay' program, in which rake is a not a percentage-based pariah. Instead, it's a small amount every player shares in the responsibility of, each time the join a new online poker table.
FairPlay: The Concept of Rake Free Poker
I detailed the program at length a few weeks ago when Grey Snow launched, so I'll keep this short and simple. Every time a player joins a cash game, they pay a small fee up front, depending on the table stakes. The fee is generally 3% of the buy-in. A table with a $100 buy-in would charge a $3 rake.
How beneficial is this for players? Well, that depends on the player.
The Good: This idea is great for any player who intends to spend a long time playing that table. They would save a lot of money in rake fees. One could play for hours, collecting every drop of money from every pot they win. Not just grinders would benefit, but recreational players too, so long as they intend to stay seated at the table for a good while.
The Bad: This would be a terrible make-up for players who cash game on the go. Playing a few rounds on break, or getting in a quick session before life's demands kick in, could become more expensive in the long run. And as I've stated in prior editions, the lowest poker rake does not determine the best poker room for every player.
Grey Snow Poker – Hit or Miss?
That's the biggest question of all—will Grey Snow Poker be a hit, or another start-up that failed to get out of the gate?
The FairPlay idea is a very unique concept; one that could give Grey Snow an instant identity. Realistically, rake free poker could be just as favorable as the niche marketing techniques of their top tier competitors. Or, it could crumble and fall apart before it ever gets off the ground, mostly due to Grey Snow being an unknown name, owned by an unknown tribe in Oklahoma, USA.
According to the operation's managing director, George McIntosh, all of the right ingredients are there for a superior dish. "We're trying to change the industry for the better and level the playing field for everyone," he told EGR this week.
"The feedback has been tremendous. People in the industry love the idea, they love the approach," he said. "Everyone I spoke to in the industry says, 'yeah something needs to change,' why not this?"
Only time will tell. It's going to take more than a few weeks, or even a few months, to find out whether Grey Snow's rake free poker concept has what it takes to compete with the biggest names in the business.
Party Poker Canada, the most trusted Canadian gaming destination, and our editor's pick for two years, now offers a wide variety of popular card games: from Texas Hold'em, to  Omaha, to 7 card stud, to Limit Hold'em and even casino games like blackjack. Play for fun, for free, or play for real, for real money that is ! Our editorial pick for 2020.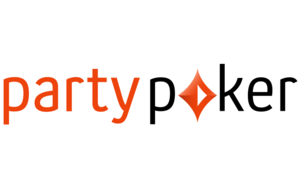 Canadian Poker Games