28 Nov
Prof. Duncan on 'Illusory Superiority' in Poker
Poker mathematician explains why an inflated ego is the worst ingredient in a successful poker recipe.

Professor Konstantinos Palamourdas PhD, or "Duncan", as most of the staff and students at UCLA's Osher Lifelong Learning Institute (OLLI) know him, is an award-winning mathematician. The poker and chess classes he teaches at UCLA are very limited in space, and always fill up early. His poker students are taught to understand the game on a deeper philosophical, psychological, and mathematical level, giving them the ingredients they need to create their own recipe for a successful poker career.
One topic he is very adamant about is to keep one's ego off the felt. Being overly confident in your skills and knowledge of the game can lead to critical errors, gushing leaks and inappropriate blame.
Leave Your Poker Ego at the Door
What does that mean, to leave your ego at the door? It means when you walk into a poker room—or log into a poker room, if playing online—do not imagine yourself to be better than any of the other players in the room. Do not enter with false confidence, beveling most of those around you inferior to your skill. Know that you are among peers. Everyone here is a poker player, just like you.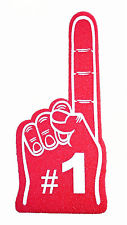 Prof. Palamourdas tells of an all-too-common psychological trait among poker players. It goes by the clinical term 'Illusory Superiority'. Quite literally, it means that a person is under the illusion that they are superior to others in some way.
In social psychology, Palamourdas defines illusory superiority as, "a cognitive bias causing a person to think they are better at a given task than they actually are."
The professor notes several common instances where illusory superiority tends to thrive. For example:
Most people think they have healthier than average habits.

About a quarter of the population thinks they are in the top 1% in their ability to get along with others.

The overwhelming majority of drivers think they have above average skills

Almost all professors think they are better than half of their colleagues.
These are, of course, mathematical impossibilities. To put it another way, famed poker pro, author and coach, Tommy Angelo, once quipped:
"75% of players think they are better than the other 75%."
Poker Pros Susceptible to Illusory Superiority
Prof. Duncan describes poker as one of the most susceptible gaming professions for illusory superiority. In games of pure skill, such as chess, the phenomenon is virtually nonexistent. This is because a player's abilities are unmistakable.
"If Bob loses at chess against 90% of his competition, he is in the bottom 10% of that pool. And if Charlie beats 70% of his competition, he is in the top 30% of that pool. In games of pure skill, only half the players will feel that they are better than average while the other half will not. As they both should!" says Palamourdas.
Poker is different. Skill may be the dominant factor in poker, but it's not the only factor. Chance, or luck, also plays a role. This gives players "an extra layer of 'excuses' to justify their bad plays", explains the mathematician. It's so easy for one player to say that another beat them because they got lucky, while determining that their own play was perfect when they win.
"It is said that overconfidence is a slow and insidious killer. That is certainly true in poker," affirms the professor.
A player with an over-inflated poker ego is vastly overestimating their own skills. This inevitably leads to incompetence and a severe lack of awareness for shortcomings in one's strategy. Being unaware of a problem prevents a player from seeking a solution. Errors go uncorrected, strategies fail to improve, and the player is doomed to repeat the same mistakes time and again.
Let's not forget, dear readers, that the definition of insanity is repeating the same behavior and expecting different results…
Party Poker Canada, the most trusted Canadian gaming destination, and our editor's pick for two years, now offers a wide variety of popular card games: from Texas Hold'em, to  Omaha, to 7 card stud, to Limit Hold'em and even casino games like blackjack. Play for fun, for free, or play for real, for real money that is ! Our editorial pick for 2022.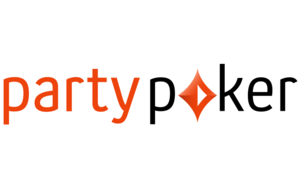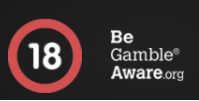 (Reminder to Gamble Responsibly)