1 Oct
The Bygone Days of Prop Poker Players
Why live and online poker prop players face extinction.

You don't hear much about prop players in the poker realm anymore. Sure, they still exist, but their numbers are dwindling, and there's good reason for it. The poker industry, both online and on land, is healthier than ever before.
Land-based poker rooms don't have trouble filling their tables anymore. All they need is a good marketing campaign, splashing social media with adverts for their cash games and tournaments. Many of today's online poker operators have the advantage of networks that bring in players from all over the world onto multiple skins.
Before I go on, I should probably explain what a prop player is, and how they work in land-based and online poker rooms.
What is a Prop Poker Player?
Think of a stage prop for a theatrical play. You have your actors who do most of the grunt work—these are the regular poker players who join the table naturally. Then you have the background props that bring the play to life—these are the prop players. Just like on stage, the props set the scene for the actors.
At a bricks-and-mortar card room, they're often referred to as "house players". Prop players are hired, earning an hourly pay check, to sit at specific tables. They must use their own cash to buy-in, and are instructed to follow certain criteria for table seating.
They might be asked to sit at an empty table to get new games started, and told to leave once the table is half full. Or, if the casino wants more action at a two-handed table, they might send the prop in to make it more appealing for others to join in. Again, once a target number of players are seated, the prop player leaves.
The same basic principle can be applied at online poker sites, but the benefits for the player are much different. Online, prop players don't get an hourly pay check. Instead, they are offered a promotional package. Most receive a juicy rakeback deal, often receiving 100% rakeback, if not more. Their job is the same, increasing action or starting up new tables, often at sideline variants like PLO an PLO8, then leaving if and when enough players join.
Live / Online Poker Prop Players Face Extinction
Poker props aren't in demand like they were 10-15 years ago. The market is almost non-existent these days. But perhaps their extinction wouldn't be such a bad thing. For online poker sites, they can actually do more harm than good. And for the players doing the job, it's just not very beneficial anymore.
In the old days, being an online poker prop was a great job. 888Poker, PartyPoker, PokerStars, Unibet—everyone was hiring! Now, skilled poker players make a lot more money by playing cash games and tournaments at the largest poker sites, where action is constant. Obviously, those sites don't need props anymore. And having an extra window open to watch a vacant table at a smaller room is more of a hindrance for pros than anything else. If anyone does enter that table, chances are they'll get smashed and run off long before other players take a seat. This does no good for the poker room.
At land-based poker rooms, you see the same problem. Veterans don't want to waste their time following the casino's seating rules when they can make so much more money elsewhere. Only average players would apply for such a position, and since they are playing on their own dime, odds are their bankroll gets wiped out in a few days, leaving them struggling before pay day.
Suffice to say, prop players aren't profitable anymore for anyone. They don't make enough money to count for anything, and poker is a popular enough activity now that most online sites no longer need it.
Party Poker Canada, the most trusted Canadian gaming destination, and our editor's pick for two years, now offers a wide variety of popular card games: from Texas Hold'em, to  Omaha, to 7 card stud, to Limit Hold'em and even casino games like blackjack. Play for fun, for free, or play for real, for real money that is ! Our editorial pick for 2020.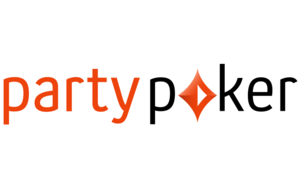 Canadian Poker Games