7 Sep
Three Best-Kept Secrets of Online Poker
Three secrets new online poker players need to know from day one.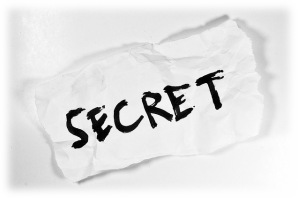 If you're just about to get started playing online poker, there are three very important things you need to know about. These aren't exactly secrets, but they are things your opponents aren't going to tell you about. Most new players figure them out on their own, sooner or later. However, having the advantage of utilizing them from day one can do wonders for your success on the virtual felt.
3 Best-Kept Secrets of Online Poker
I'm not going to tell you to claim a juicy welcome bonus. That's no secret—the option is displayed in big bold letters on every poker site from here to Timbuktu. Nor will I tell you to develop a good strategy first. That takes practice, and you can't exactly practice without playing first.
These tips have to do with ways to conserve your bankroll, and begin increasing your skill sets, from day one. They include taking advantage of free poker tournaments, playing at exclusive beginner's poker tables, and easy ways to keep track of your results.
Freeroll Poker Tournaments
A freeroll poker tournament is exactly what is sounds like. It's a tournament that is free to enter. The prizes could be real money, or tournament tickets granting entry to paid tournaments with real cash prizes. Either way, these can be of great value to your bankroll.
A lot of reputable poker sites offer exclusive freerolls for new players only. Once your membership surpasses the new-player plateau, scour the poker lobby for more of these events, taking advantage of as many as possible.
Poker freerolls require no investment on your part, and if you manage to place in the prize bubble, all the better. If not, there's no cause for remorse. What have you got to lose?
Exclusive Beginner's Poker Tables
A few years back, these were unheard of. Now, many major poker sites are focusing more on their recreational player base. Beginner's tables are only available to new players who joined the community within the last few weeks or months.
At some sites, there's no limit to the amount of time you can play beginner's poker tables; instead promoting special new-player protections. Serious poker grinders who would normally prey upon newbies love to play as many tables as they can, all at once. Thus, to dissuade "sharks" from swimming with the "fish", players at beginner tables are restricted from multi-tabling.
The whole purpose is to allow new players to get a feel for the games and develop intermediate skills, without having to worry about predatory players—those who already have the skills to seek and destroy novitiates. Take full advantage beginner's tables until you feel comfortable treading deeper waters.
Make Use of Poker Tracking Tools
Tracking your results after every session is the best way to identify holes in your game, patch them up, and increase your win rate. Years back, players had to download special software for this. It would be run alongside the player's poker game, keeping a record of all hands, actions and results. Thankfully, the best poker sites now offer built-in tracking tools.
As soon as a session is over, you can view the results. They will show you some very important statistics, like your overall win rate, how many hands you saw the flop in, and how many you went to showdown in. Chances are, if your win rate is suffering, you're seeing too many flops and showdowns.
Tracking your results can reveal a lot of potential weaknesses in your game. Once you get used to the standard results provided by most online poker sites, you may decide to convert to a more sophisticated program for advanced tracking results.
Party Poker Canada, the most trusted Canadian gaming destination, and our editor's pick for two years, now offers a wide variety of popular card games: from Texas Hold'em, to  Omaha, to 7 card stud, to Limit Hold'em and even casino games like blackjack. Play for fun, for free, or play for real, for real money that is ! Our editorial pick for 2020.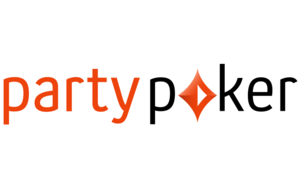 Canadian Poker Games