21 Aug
Turning Over a New Leaf, Sorel Mizzi Style
Poker pro Sorel Mizzi of Canada discovers self-respect and renewed vigor for the live and virtual felt.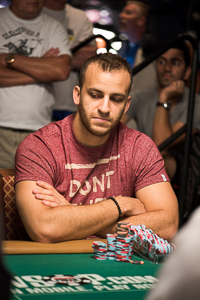 Sorel Mizzi is not your typical pro poker player. He's had his ups and downs, much like everyone else, but self-perception and a jaded view of the world around him have led the Canadian poker player down several unbeaten paths. No too long ago, he was lauded as the number one player in the world. However, in his own words, he's been robbed, cheated, singled out and ostracized. But he's put all of this—the good and the bad—behind him.
A more recent reflection of his trials has brought him up from the ashes and into a place of peace. Finally at one with himself, Mizzi is back on track. He's returned to full time poker, both live and online, and while his average cash isn't quite what it used to be, his consistency in the bubble is praise worthy, to say the least.
Canadian Poker Pro Sorel Mizzi
Sorel was born in Toronto, Ontario on April 16, 1986. He is, for the most part, a private man. Not much is known about his early life, family history, or academic prowess. We do know that he joined the army at a young age, and that's when was first introduced to poker. He played a lot of $10 games with his fellow cadets, and quickly fell in love with the game.
Somewhere around this time, the story of Chris Moneymaker was developing. Moneymaker won an $86 satellite event at PokerStars that awarded him a seat in the 2003 WSOP $10k Main Event, then went on to win the championship for $2.5 million. Like so many other aspiring poker players around the world, Mizzi was caught up in the 'Moneymaker Effect'.
Segway Into Online Poker
He signed up his first online poker account under the alias 'Imper1um'; a name he chose for its meaning, 'Empire'. "An Empire is what I was trying to build at the time", he later said in an interview with PokerNews. His other famous online poker name, 'Zangbezan24', was chosen because, in the Farsi language, it translates to "call me".
It wasn't long before those names became feared on the virtual felt. Mizzi was crushing the biggest online tournaments left and right. He won a PokerStars Sunday Warm-Up for $80k, and in 2007, became the second player to claim two FTOPS titles at Full Tilt Poker; winning Event #7 of FTOPS III for $90k, and Event #8 of FTOPS IV, worth $41k.
Mizzi Tackles Live Tournament Scene
It was also in 2007 that Mizzi got more serious about playing live events. He had collected two notable cashes in late 2006, worth a combined $50k, but 2007 was the year of the lion for the young poker player. His first major cash was in Dublin at the 2007 PaddyPower Irish Open, where he finished 3rd for €210k. Two weeks later, he landed a 15th place cash of $154k at the Five Star World Poker Classic Main Event in Las Vegas.
He was at the top of his game. Confidence was high. Success seemed imminent. Sorel was the man to beat. And then, like the proverbial tale of Icarus, Mizzi's wings got a bit too close to the sun. He made two mistakes that he would regret for years to come.
Fall from Imperial Grace
In December of 2007, Sorel purchased and took over the online poker account of another player, Chris Vaughn, in the midst of a tournament at Full Tilt Poker. He went on to win that event, but was soon disqualified for cheating. His discrepancy was easily identified, as the account was used from two separate locations during the event. Stripped of his winnings, he quickly apologized for his actions, but the damage was done.
His problems escalated soon after when he allowed a friend to take over his seat in a PokerStars tournament. Sorel had to catch a flight, and was short on time. It was a hasty decision that, once again, he would live to regret.
Suddenly, the poker world looked a bit differently at the young poker prodigy. He was labeled a cheater, a rule breaker, ostracized by the community. But, as he explained later in a public letter, he felt justified in his actions at the time due to the many wrongs he had experienced against him in the past.
A brief excerpt from that letter reads:
"Several incidents of being robbed, cheated and wronged had made me cynical, cold, distant and emotionally disconnected. The thought of people accusing me of exactly what I had been a victim to was unbearable. Poor me, no one understands, no one cares, I can't trust anyone.

"In fact, whenever I chose to trust someone, subconsciously I wanted them to disappoint me so I could reinforce my beliefs that no one could be trusted! I wasn't happy about the person I became. I thought I had self-respect but upon further self-evaluation, I realized I didn't."
Road to Self-Recovery
When Sorel realized how cynical he'd become, he knew it was time for a change; some serious "self-editing", as he called it in a 2018 podcast with Cardplayer. He took a serious look at his circumstances, finally regaining his self-respect as he realized that the past is the past. That he could not change, but only he could pave a new future. And that's exactly what he did, blazing a path of success that continues to burn like an eternal flame.
By 2010, he was running on all cylinders. He started the year strong, including a 3rd place finish in the Aussie Millions Main Event for over $650k. That caught the attention of Titan Poker, securing him a long-term sponsorship as the leader of Team Titan. He went on to cash in 26 live events that year, earning the title of 2010 BLUFF Player of the Year and PTPR Tournament Poker Player of the Year.
Future Remains Bright for Canada's Sorel Mizzi
Mizzi's consistency in both live and online poker tournaments has been phenomenal. He's landed in the money in over 140 live events since late 2006, accumulating career earnings of $11,953,659. He's currently ranked 49th on the all-time money list, and 5th on the Canada all-time money list.
Now 32 years of age, Sorel enjoys the adventurous side of the game, and the world around him, like never before. Although he's come close on several occasions, Mizzi has yet to claim a WPT or EPT title, or a WSOP bracelet. While these would make for memorable moments, he's got a lot of those already; like punching Brian Rast in the face for charity and becoming the victim of one of Phil Hellmuth's infamous verbal lashings.
No doubt, the future remains extremely bright for Sorel Mizzi. If nothing else, his story proves that, even when it seems the entire world is against you, overcoming such adversity is always possible. It's not about convincing others that you're worthy of respect, but convincing yourself.
Party Poker Canada, the most trusted Canadian gaming destination, and our editor's pick for two years, now offers a wide variety of popular card games: from Texas Hold'em, to  Omaha, to 7 card stud, to Limit Hold'em and even casino games like blackjack. Play for fun, for free, or play for real, for real money that is ! Our editorial pick for 2023.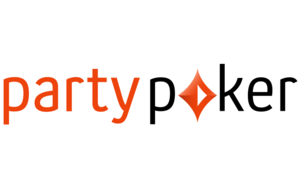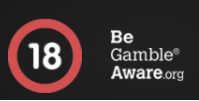 (Reminder to Gamble Responsibly)