4 Jun
Escape Room: The Game – Full Review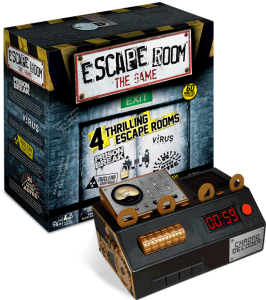 Think Outside the Box: Review of the original Escape Room board game.
Escape rooms became all the rage in the last decade or so. You bring a few friends along, step inside a small room, and the locks engage! You're stuck here for the next hour, unless you can figure out how to escape. Like a big puzzle, players try to find clues and put them together before the time runs out.
But escape rooms can be quite expensive; as much as of $400 for 8 people! Instead, you can join millions of others in purchasing the original board game escape room. It's called – what else? – Escape Room: The Game.
I won't be giving away too much, of course. Rest assured that no spoilers are detailed in this review!
Escape Room: The Game – No Spoilers!
Escape Room: The Game is an at-home edition that's great for as many friends as you want to invite over. It comes with 4 different escape room scenarios, and only runs about CA $40-$50; far cheaper than you'd pay for four individual escape rooms, charging by the player!
This clever little board game is manufactured by Spin Master. The box suggests playing with 3-5 players, ages 16+. You can have more people than this, but don't crowd the table too much. Comfort is important, especially when each game lasts up to an hour, and requires critical thinking to solve three stages worth of puzzles to get out.
What's In the Box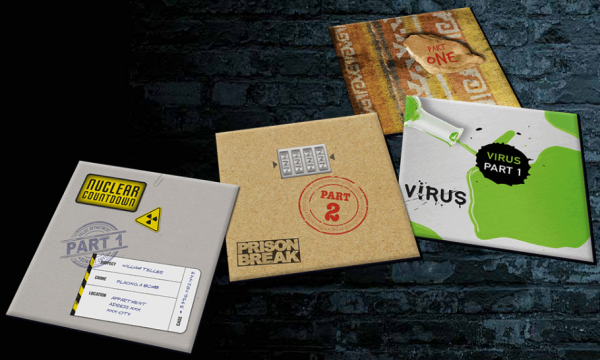 The game comes with 4, 60-minute escape room games. They include:
Prison Break: You've spent the last 10 years in prison for a crime you didn't commit. Now is your only chance. You have 60 minutes to try to escape before the guards make their next rounds…
Virus: Your a scientists in a lab where a broken vial is leaking deadly substance. You have only 60 minutes before the toxic ooze kills everyone in the room…
Nuclear Countdown: Bomb threat! Enough said…
Temple of the Aztec: Priceless jewels and deadly vipers… or is it a curse? Enter the temple to find out – but will you make it back alive?
Each of these unique puzzles will test your mental fortitude and take your nerves to the brink as an electronic timer counts down, emitting thematically suspenseful music and sound effects to enhance the experience. All these features and more are located in the game's special Chrono Decoder Box. This is where you'll input all data for the game, and receive clues should you and your friends get stumped.
Tip: Make sure there are good strong batteries in the Decoder each time you start a new game. If the batteries die, you'll have to start all over with a new timer!
There are special keys for deciphering alphanumeric codes and even Morse code clues you can decode from the side of the box.
After several intervals (5 minutes, 10 minutes, etc.) players become eligible to receive a hint. Using a hint card might take a bit of the fun out of it, but it can also be extremely helpful when nothing is making sense. And the puzzle difficulty does increase with each new game, ranging from 2 to 4 out of 5 stars, so you may need them.
Objective
The object of each game is to come up with the right key code combination. There are many different keys, with different shapes, numbers and letter combinations marked on them, with four slots to insert those keys into. You'll work your way through three levels in each game. Once you think you've got the right key code combination, place each of the keys in the decoder box in the correct order. If you're right, you win! Congratulations on your escape. If you're wrong, however, you lose 1 minute off your timer and the game goes on.
My Take – Best Escape Room Board Game
That's about all there is to it. Each game is very different from the next, and of course once you finish it you can't really play again. But hey, it comes with four escape puzzles, and they have excellent resell value. Or you can pass them on to a friend or family member you think will enjoy them.
I've played several of these escape room board games, and this one is my favorite so far. I think the decoder box plays a huge role in the entertainment factor. It makes you feel like there's more to it than reading materials and looking at pictures and context clues (although there are plenty of those, too!) I feel like Spin Master's edition is the closest anyone has come to mimicking a real escape room experience from the comfort of home.
More Escape Room Games by Spin Master
The following is a complete list of all puzzles in the Escape Room: The Game collection by Spin Master, and their respective difficulty level (1 thru 5).
Escape Rooms
Prison Break **
Virus **
Nuclear Countdown ***
Temple of the Aztec ****
Escape Rooms II
Secret Agent ***
Space Station ****
The Dentist ****
Expansion Packs
Funland ***
Murder Mystery ****
Jumanji Family Edition
Level 0: The Drumming Closet
Level 1: The Search for Jesse
Level 2: Break the Curse
Virtual Reality Set
Down Below (Demo)
Submarine ***
Behind Enemy Lines ****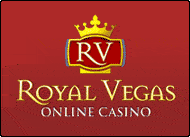 Royal Vegas offers a wide range of casual card games for fun or real money. Everything from keno, bingo and scratch cards, to even blackjack and texas hold'em. Safe, and fun.