12 Feb
Review of Mobile Cribbage Pro for Android and iOS
Play Cribbage on iOS and Android devices with Fuller Systems' top-rated mobile Cribbage app.
If you're considering downloading a Cribbage mobile app on your Android or Apple iOS device, you may be interested in knowing that there are more than 50 of them available. And that's just the ones that received enough affable reviews to achieve positive hierarchy in app store indexing.
Most Cribbage fans will click the first one on the menu and hope for the best. If that doesn't work out, they try the next one. Then there are people like you, who want to know what the best Cribbage app out there is, so they can avoid wasting time on the lesser brands. Assuming that's why you're here, let's get right to it…
Review of Cribbage Pro for Android and iOS
Cribbage Pro has been around for many years now, released by Fuller Systems, Inc. circa 2010. It is available for smartphones and tablets running Android 4.0.3+, as well as Apple iPhone, iPad and iPod Touch devices running iOS 9.0 or later.
Note that Cribbage Pro integrates the Cribbage rules set forth by the American Cribbage Congress (ACC). It is available for free with ads, and also comes in a $2.99 download format. According to Google statistics, about 5% of users (appx. 50k of 1m) have opted to purchase the full version and remove adds.
Before I continue, here are the rest of the game's relevant specs from Google Play and the Apple App Store.
Specifics
Android – Google Play
IOS – Apple iTunes
App Store Link
Cribbage Pro for Android
Cribbage Pro for iOS
Star Rating / Reviews
4.3 * / 52k+
4.7 * / 17.5k+
Compatibility
Android 4.0.3+
IOS 9.0+
iPhone, iPad, iPod Touch
Content Rating
Everyone
17+yrs
File Size
19MB
76.8MB
Price
Free w/ Ads & In App Purchases of $0.99 – $2.99
Free w/ Ads & In App Purchases of $0.99 – $2.99
Note: Apple has more restrictive rules on appropriate age ranges for certain types of games and in-game features. According to Apple's developer policy, due to its tournaments and contests, Cribbage Pro could be seen as a game that teaches, supports or promotes gambling. Therefore, its age restriction is 17+, whereas the Google Play Store's policies only see it as a friendly game appropriate for all ages. For now…
Mobile Cribbage Pro Features & Game Play

This Cribbage app offers everything I would expect from a digital gaming simulator. You can play against the computer with three difficulty levels (easy, normal, hard), or play online against real people from all over the world. It's built to accommodate beginners and veteran peggers, with a host of settings that include for intuitive auto-play features and a manual counting option with muggins.
Single-player mode is best for quick games, increasing knowledge of the rules and practicing strategy. Multi-player games are best suited for experienced players, and offer tournaments with best of 1, 3, 5, or 7 games. Top 50 leaderboards and contests are available in Canada, UK and US.
Arguable Arguments Against Random Shuffling
The most common complaint by players of this game is that the card shuffling algorithms are not fair. They say computer players get way better hands on a higher than conceivable average. I myself have not really experienced this, but the rate of complaints is high enough to raise concern.
The creator's of mobile Cribbage Pro for iOS and Android have disputed this fact for years, and in January 2019, went so far as to prove the true random and unpredictable nature of their program. They present a rather convincing case, too. Computers are not dealt statistically better cards when the difficulty level increases. Instead, they make smarter decisions in which cards to keep/discard.
Having a good deal of experience with gambling style games, I can attest that swings—both good and bad—are quite common. A poker player might get 50 poor hands in a row, while another player is dealt pocket pairs in 5 out of 10 consecutive hands. I've witnessed a roulette game in which 17 of 20 consecutive spins were black. It doesn't point to a malfunction or tampering or a stacked deck. It's merely a swing in the multitude of possible outcomes.
For more information, you can read the developer's software audit notes here.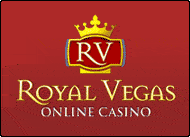 Royal Vegas Canada offers an interesting palette of specialty games for fun or real money. Everything from Texas Hold'em, dice games, Omaha, Keno, 7 card stud, to craps, blackjack and slots. Safe, and fun.