12 Jun
Tactics for Winning Canadian Salad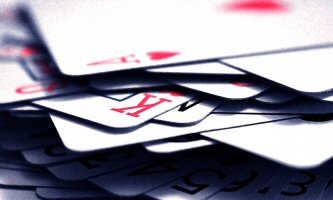 For the most part, Canadian Salad is a game of chance. There are anywhere from 6 to 12 rounds of play, each with more than enough opportunities to fall behind in the count—especially the last round, where 500+ penalty points will be served.
However, as with most games of chance, there are some tactics you can apply to increase your odds of winning the game. We'll talk about a few solid Canadian Salad strategies that top players often employ in tournaments and online games.
Tactics for Winning Canadian Salad
Like so many card games, experience is the number one determination of skill. Above all, we recommend playing a lot of sessions to get a good feel for what works, and what doesn't. Along the way, these useful tips should help you fine tune your skills for optimal results. But again, remember, the luck of the draw does play a dominant role in in this popular Canadian card game.
Avoid Points at All Cost
Always be aware of what will gain you points in any round, and do everything in your power to avoid them. If a suit is led that you don't have, shed points to it for the capturer, or get rid of high cards that could catch you points later on.
If the King of Spades is the only point card, and you have it, drop it on someone else the very first chance you get (ignore the 'Target One Opponent' strategy below). If you have the Ace, get rid of it asap, while keeping low spades to avoid catching the King. If last trick is the penalty, make sure your last card is the lowest possible, and try your best not to have the lead.
Target One Opponent
As cruel as this sounds, it can help you survive the final round of play, when everyone is likely to generate points. Whoever is capturing the most points early in the game should be your target. Try to dump as many points on this player as you can, and hopefully the rest of the table will do the same. So long as it's not you getting dumped on, this method can help secure your safety later on in the game.
Leading Tricks
When you're first to act, be careful what you throw out there. Your lowest card is generally preferred (unless playing 'No Last Trick'). Pay close attention to what's been played as the round progresses so you know what points are still out, and whether there's enough higher cards left to catch the trick. The last thing you want to do is play the final card of a suit, and get dumped on by everyone else dropping their points.
If playing 'No Last Trick', get rid of all your high cards early, catching as many tricks as you can to bring your hand down to nothing but junk.
Last to Act
This is usually a great position to be in, as you have a lot of information to work with. If there's no points in the trick, you know it's safe to capture it, getting rid of a high card in the process. It's also a great opportunity to dump points on a specific player.
Now that you've got some good tactics for winning Canadian Salad, feel free to explore the links below to learn more about this popular card game.
How to Play Canadian Salad
Rule Variations for Canadian Salad
History of Canadian Salad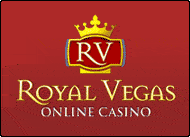 Royal Vegas offers a wide range of casual card games for fun or real money. Everything from keno, bingo and scratch cards, to even blackjack and texas hold'em. Safe, and fun.