18 Apr
History of Cribbage: Withstanding the Test of Gaming Pastimes
For avid fans of the game, the history of Cribbage is fascinating. It dates back over 400 years, to a time when card games were just evolving. Like most games of today, Cribbage has an ancestral background, linking to the origins of similar titles. Unlike most, however, historians believe they know exactly who invented Cribbage.
History of Cribbage
The game of cribbage was devised by early 17th century Cavalier poet, Sir John Suckling. Although Sir Suckling wrote of many musings throughout his years, he himself did not scribe anything (that we know of) about this game. In fact, he did not collect or compile any of his own works, making him among the most whimsical writers of his day.
We only know that he invented the game of Cribbage because of another early 17th century author, John Aubrey, who wrote accounts of it. Aubrey was an English antiquary, natural philosopher and writer, best known 'Brief Lives'. It is a rambling account of momentous occasions in the lives of dozens of British masterminds; scientists, mathematicians, poets, and nobles, including the likes of Sir Walter Raleigh, Mary Hubert, the Countess of Pembroke, Robert Devereux, Earl of Essex, Sir John Suckling, and many more.
From Aubrey, we learn a lot about Sir Suckling, such as verification of his reputation as a deviant gambler. Known to wager unscrupulous amounts of money on card games and bowling, Suckling is said to have courted Anne Willoughby (future wife of Sir Thomas Aston) likely for no other reason than monetary gain. At times, he was consumed by debt, and at others, pocketing bundles. After inventing Cribbage, Suckling is said to have traveled the country, playing the game and winning £20,000 (by today's standards, in excess of £4 million).
John Aubrey wrote of him as, "the greatest gallant of his time, and the greatest gamester."
Origins of Cribbage
Cribbage is a direct descendant of a slightly older card game known as Noddy. The first known reference to Noddy dates back to 1589, described in the Oxford English Dictionary. The name, quite literally, means "fool" or "simpleton". However, in this case, it refers to the Knave (Jack) of the suit of the Starter Card, turned face up just before play begins.
Noddy is so similar to Cribbage, it's been referred to by many as 'small Cribbage without the crib'. Essentially, Sir John Suckling gave the game of Noddy more depth by devising a game board on which to move pegs. Of notability, Cribbage has easily lasted the test of time, while Noddy vanished into the history books shortly after its descendant's appearance.
Why did he invent Cribbage, though? Could it be that Suckling felt he was being cheated by erroneous counters? Or quite the opposite; maybe Suckling was the one being accused, thus devising a game board to keep count and end the dispute.
Whatever the case, we have this esteemed, Cavalier poet of 17th century England to thank for delivering unto the world one of the most beloved card games of all time.
Cribbage Board Designs
Equally fascinating as the history of Cribbage itself is the supremely imaginative boards that have appeared throughout the ages. We all know the modern style; a wooden, folding board of approximately 10-12 inches in length, and 3-4 inches wide. Deluxe cribbage games often come in ornately decorative box sets. My personal favorite, however, are the custom designs of creative woodworkers.

Immaculately crafted to resemble everything from Lake Superior, to a Large Mouth Bass, these specially carved boards are coveted by the most devoted Cribbage players in the world, and can cost several hundred, of not several thousand dollars to procure.
If you want to learn more about the game, check out our other sections on Canadian Cribbage Rules and Cribbage Strategy.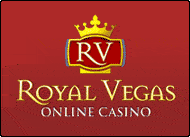 Royal Vegas offers a wide range of casual card games for fun or real money. Everything from keno, bingo and scratch cards, to even blackjack and texas hold'em. Safe, and fun.