27 Apr
eSports Certification Institute Ignites Career Path
Ex-Gaming Gurus Helping You Start a Career in eSports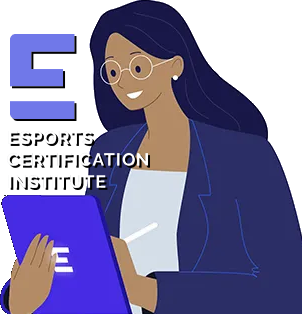 Do the names Ryan Friedman and Sebastian Park ring a bell? Probably not, but if you're serious about eSports, their former affiliations should. Mr. Friedman was the Data & Financial Analyst for IMMORTALS, LLC, the Assistant General Manager for Houston Rockets-owned Clutch Gaming, and most recently, the former Chief of Staff at Dignitas. That's how he met Mr. Park, who was the VP of Clutch Gaming and Director of eSports Development for Houston's NBA franchise, and current partner in BITKRAFT Ventures.
Together, Friedman and Park are the Co-Founders and creators of the all new eSports Certification Institute, a program designed to foster upcoming careers in the eSports gaming industry.
ECI Helping You Start a Career in eSports
The eSports Certification Institute is an organization with one clear goal in mind; to develop and administer a "merit-based examination and certification program" for anyone seeking a career in electronic sports. The program will assess entry-level candidates, as well as existing eSports professionals, on their expertise in the field.
The overall mission in the ECI's efforts is to promote meritocracy and professionalism in the industry, and to encourage inclusive diversity on a global scale. It is their desire to make the world of eSports more accessible to those who wish to be involved, and can prove they have the right knowledge and skills to do it.
Joining Friedman and Park in their endeavor are a panel of elite insiders, all of which have been named to the ECI Advisory Board. They include:
Donald Boyce, Vice President of Cloud9
Eunice Chen, Founder of Enlight
Nicole LaPointe Jameson, CEO of Evil Geniuses
Chris Park, CEO of Gen.G
Carlos 'ocelote' Rodriguez, Founder of G2
Tricia Sugita, CEO of FlyQuest
ECI Certification Helps You Stand Out
According to the eSports CI website, "certification helps you stand out" when applying for any kind of job in the field of eSports. It's not just the gamers who need recognition, but each and every individual working behind the scenes to bring eSports competitions together, and onto the live-streaming stage.
Every eSports job that opens gets thousands of applications from hopeful individuals. "Even with the necessary experience," says ECI, "getting noticed requires luck. Becoming an ECI certified professional helps you stand apart from other applicants."
Interested parties are invited to take the 120-question certification exam. It doesn't come cheap, so make sure you're prepared. When registering for the exam online, you'll be asked to enter credit card info to pay the $399.95 exam fee up front.
If you're really serious about starting a career in eSports, there's good news. For a (very) limited time, the institute is offering a 25% discount. That's $100 off the regular price. But you'll need to be quick.
The $299.95 ECI Exam price is only good for the first week. It begins today, April 27, and lasts through May 3, 2021. Not only do early certification holders get a $100 discount, they will be among the very first to impress potential employers by applying for an eSports job with ECI Certification among their merits.