24 May
British Columbia Online Gambling Laws
Reviewing the Current Online Gambling Laws in British Columbia, CA 2022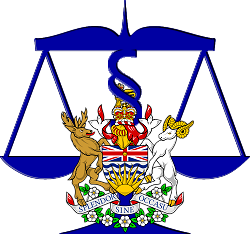 In Canada, gambling laws are mandated on a bilateral platform. On the highest level, the federal government determines what does and does not constitute gambling. The duty of legalizing and regulating gambling activities, however, is left to the discretion of each province and territory.
In short, if a province/territory does not choose to regulate the activity, then gambling remains illegal by default; that is, within the confines of the province. Such jurisdiction does not extend outside one's borders. Thus, without express prohibition, online gambling on websites outside of Canada is not illegal. We'll discuss this and a whole lot more in the following text.
Brief History of Legalized Gambling in BC Canada
In British Columbia, gambling has been legal for decades, in one form or another. In 1974, BC teamed up with Alberta, Manitoba, and Saskatchewan to form the Western Canada Lottery Corporation (WCLC), following a 1969 amendment to the Criminal Code of Canada that gave provinces the right to authorize "lottery schemes".
Then in 1985, BC gained independence from the WCLC, developing its own British Columbia Lottery Corp (BCLC). One year later, they introduced the first pull tabs, and made history by offering the world's very first online lottery game (yes, the internet existed back then!). In 1995, BC held its first Keno draw, and in 1997, they expanded into slot machines.
For two decades, the casino gambling industry has seen exponential growth. Lottery and sports betting were expanded via the internet with the 2004 launch of BCLC's PlayNow.com. Online poker was added to the site in 2009, followed by online casino games in 2010.
Online Gambling Laws in British Columbia
We know that online gambling is legal in BC. The adult population has access to casino, poker, sports, and lottery games on the BCLC's provincially-regulated PlayNow website. However, the laws of BC are very narrow-sighted.
They don't deal with what is and is not illegal. That part is mandated by the Criminal Code of Canada. BC laws deal specifically with regulated activities, and who's able to conduct them. As for online gambling services, the BCLC is the only authorized organization to conduct online gambling.
Lottery Corporation's Mandate
Meaning

7 (1) The lottery corporation is responsible for the conduct and management of gaming on behalf of the government and, without limiting the generality of the foregoing, 

BCLC is in charge of all regulated gambling activities in British Columbia, online or otherwise.

(a) may develop, undertake, organize, conduct, manage and operate provincial gaming on behalf of the government, either alone or in conjunction with the government of another province, 

BCLC can conduct any legal form of online gambling, and may work in tandem with any other Canadian province to do so. Example: BCLC aligned with Manitoba to permit residents of both provinces to access BC's PlayNow.com.

(d) subject to first receiving the written approval of the minister, may enter into the business of supplying any person with operational services, computer software, tickets or any other technology, equipment or supplies related to the conduct of

gaming in or out of British Columbia, or

any other business related to gaming, 

This section gives BC the potential to align with online gambling operators located outside of British Columbia, and potentially outside of Canada. Theoretically, with the government's approval, BC could begin licencing operators of offshore gambling sites, mimicking the UK's enormously successful iGaming market.

(i) must monitor compliance by gaming services providers with this Act, the regulations and the rules of the lottery corporation…
Criminal Code of Canada Says the Rest
As for any gambling activity that's not regulated by the BCLC, we must turn to the Criminal Code of Canada. Legal interpretations are found under Part VII, Disorderly Houses, Gaming and Betting
| | |
| --- | --- |
| 197 (1) In this Part, | Meaning |
| Bet means a bet that is placed on any contingency or event that is to take place in or out of Canada, and without restricting the generality of the foregoing, includes a bet that is placed on any contingency relating to a horse-race, fight, match or sporting event that is to take place in or out of Canada; (pari) | Bet means a wager on sports betting, horse race betting, or any other athletic competitions of skill. |
| Game means a game of chance or mixed chance and skill; (jeu) | Game refers to all games of chances, with or without a combined element of skill (i.e. slots, blackjack, roulette, and other casino games). |
| Gaming equipment means anything that is or may be used for the purpose of playing games or for betting; (matériel de jeu) | A computer or server used to conduct online gambling may fall under this definition. |
As for illegal gambling…
The Criminal Code defines illegal gambling activities under
Part VII, Section 202, Betting, Pool-Selling, Book-Making, etc.
202 (1) Every one commits an offence who
Meaning

(e) engages in book-making or pool-selling, or in the business or occupation of betting, or makes any agreement for the purchase or sale of betting or gaming privileges, or for the purchase or sale of information that is intended to assist in book-making, pool-selling or betting;

Unregulated online 'betting' services are illegal. Note, however, that 'game' is not mentioned. Therefore an unauthorized online sportsbook accepting Canadians might be illegal, but not an online casino.

(g) imports or brings into Canada any information or writing that is intended or is likely to promote or be of use in gambling, book-making, pool-selling or betting on a horse-race, fight, game or sport, and where this paragraph applies it is immaterial

It is illegal to promote gambling services to Canada without provincial authorization. So long as an international operator isn't specifically targeting promotions to Canadians, it is not violating this law.

(h) advertises, prints, publishes, exhibits, posts up, or otherwise gives notice of any offer, invitation or inducement to bet on, to guess or to foretell the result of a contest, or a result of or contingency relating to any contest;

Same as abov

e.
What Does it All Mean?
Like most regions of Canada, BC falls into a 'grey area' of the law when it comes to online gambling at offshore websites. Based on the above rules, the following are some key notes we can take away from the online gambling laws of BC and Canada.
It is perfectly legal to play at BC's own PlayNow.com website, provided you are age 19+ and physically located within British Columbia or Manitoba.

It is not illegal to play at online casinos that are located outside of Canada.

International casinos that do not specifically promote their services in Canada, are in compliance with the basic gambling laws of BC (no underage bettors, games are fair, etc.), and have no physical presence on Canadian soil, do not seem to be breaking any laws by accepting Canadian players.

Only the operators of online casinos are subject to potential penalties, not the players.
Disclaimer: Please note that we are not lawyers, and are not qualified or attempting to offer legal advice. The following is our personal interpretation of current online gambling laws in British Columbia. For precise clarification of the law, please contact an attorney or local authorities.
#1 Canadian-Friendly Casino

Jackpotcity.com  is our editorial pick for your gaming needs. Currently offering an entire suite of casino games, as well as a wide range of Canadian deposit options, JackPotCity truly offers world-class gaming.