9 Nov
Wacky Panda Online Slot coming December 2017
The panda online slot machine trend continues as Microgaming announces upcoming December 2017 release of new Wacky Panda Slot.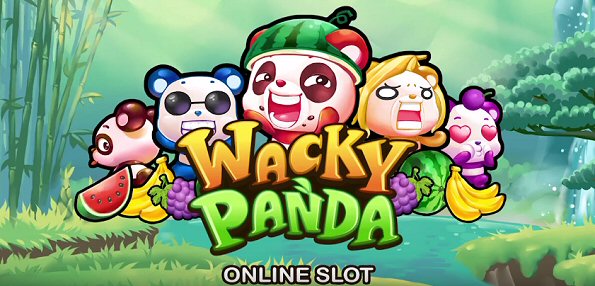 There's a new panda-themed digital slot in town! That statement could actually apply to any number of recently published panda slots. But this time, it refers to the upcoming release of Microgaming's newest creation – the Wacky Panda Online Slot.
Why another panda slot, you ask? Because the world needs more pandas! They're just so cute and cuddly, and they give everyone that warm, fuzzy feeling of ultimate bliss. I wouldn't recommend hugging one in the wild. They're just as aggressive and dangerous as any wild bear, and will likely tear you to shreds. But they sure are adorable from a distance!
You won't find it on Royal Vegas or any other Microgaming online casinos just yet. The game isn't scheduled for release until early December, 2017. Until then, let's take a closer look at what Microgaming's latest panda slot will bring to the table, and try to determine what's so wacky about it.
Wacky Panda Slots – Coming Dec 2017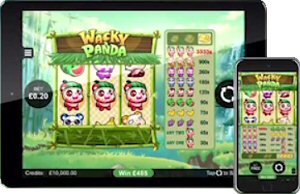 A far cry from the brand's famed Untamed Giant Panda, released in 2012, Wacky Panda is a classic 3 reel fruit machine with a single payline. It's characterized by five playful, emoji-style cartoon pandas who really seem to enjoy playing with their food.
The game features just 8 symbols in all. On the low end are grapes, bananas and watermelons. The five panda characters (lowest to highest) are the shy black and white panda, super-joyful blue panda, love-struck purple panda, wailing yellow panda, and their cheerful leader, the red panda.
Game play is incredibly simple, which is often the biggest draw for lovers of classic slots. There are no special features to trigger, no wilds or scatters, no cacophony of zig-zagging paylines to pay for. What you see is what you get. However, adjusting your bet size can present a more lucrative paytable.
Maximize Pays on Wacky Panda Online Slot
5 reel video slots rarely present an opportunity to increase the payback percentage, or RTP (return to player) of a game. Classic 3 reels, on the other hand, are famous for it, and Wacky Panda is no different.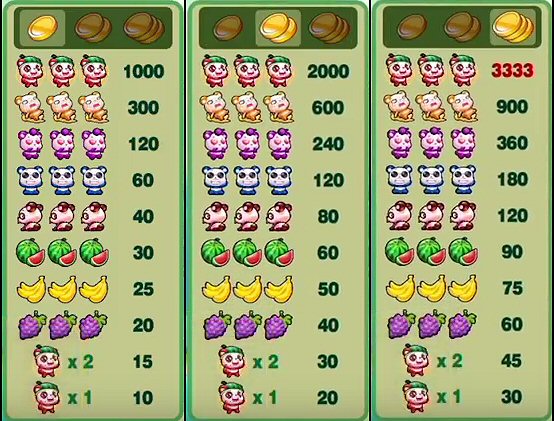 Players can choose to wager 1, 2 or 3 coins. At the 1 coin and 2 coin levels, there's no advantage. However, betting the max 3 coins increases the RTP by promising a higher payout for lining up the best combination in the game – three red pandas. Instead of paying 1000x on a 1 coin bet, or 2000x on a 2 coin bet, this will pay 3333x for a 3 coin bet. All other combinations payout at an equally increasing rate.
You won't always have to get three alike symbols to receive a payout, either. The red panda is the game's most lucrative symbol, and is the only one that will deliver winnings for 1, 2 or 3 landing on the center line – much like the cherry in traditional fruit machines.
If a single red panda lands anywhere on the center reel, it's worth 10x the bet (10x for 1 coin, 20x to 2, 30x for 3). Two red pandas will pay 15x for each coin wagered.
#1 Canadian-Friendly Casino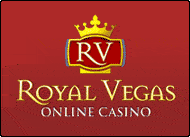 RoyalVegas.ca is our editorial pick for your specific gaming needs in 2022. Currently offering an entire suite of live dealer games, as well as a wide range of Canadian deposit options, RV truly offers a world-class gaming experience.