15 Mar
Pay by Mobile Phone Casinos in Canada
Simplify and secure your online gambling experience with mobile phone bill casino deposit options for Canadians.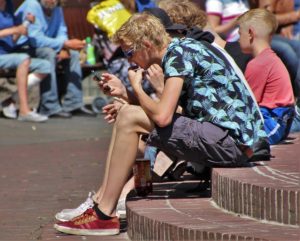 Prior to the internet, the world was a much smaller place. We traveled to casinos to gamble, wrote cheques to pay bills, and used phone booths to communicate on the go. No one knew what the weather was like in Brazil. We didn't have random friends in Australia. Consumers never bought goods directly from China, unless they were in China. Boy, have times changed!
Nowadays, the majority of our activities take place over the internet. We call, text and snap people over WiFi and 5G mobile networks. We pay bills through online banking services and apps. Thousands of internet casinos exist in the digital realm of cyberspace, fulfilling our entertainment needs with ultimate convenience.
Having the option to gamble on a desktop or mobile device is great, but it's not just the way we access the games that's so favorable. There are nearly as many ways to pay for your wagers as there are types of games to wager on.
Practicality Over Popularity
If you're familiar with the industry, you know that the most popular ways to fund an online casino account are credit cards, debit cards, eChecks, bank transfers, and eWallets. You may also recognize that all of these services have something in common. To use them, you must share some form of personal financial information over the web. You may be sharing this info with the online casino you're depositing with. Or, you may share it with the online payment service that facilitates your transfers. Either way, you're divulging sensitive data.
On the surface, this shouldn't raise any red flags. These payments are very secure. Each party uses state-of-the-art technologies to encrypt data transfers and protect their users' information. But as we all know, fraud and identity theft happen. Security breaches can occur. Computers and mobile devices can be infected by all sorts of viruses, malware, keyloggers, etc. So, for anyone who insists on the most secure ways to deposit at online casinos – without divulging any personal financial details whatsoever – I recommend Pay by Mobile Casinos.
Pay by Mobile Phone Bill Casino Deposits

Mobile phone billing – it's something we should all be familiar with. We pay our cellular bill regularly, just as we do utilities, cable, streaming services, rent/mortgage, and other common usage fees. Some of us take the time to pay the mobile bill each month. Others set up auto-payments, instantly debiting the charge from our bank account; a method especially popular with contractual monthly phone plans. The point is, no matter how or when you pay that bill, you could be paying off your internet gambling expenses at the same time.
Online casinos that accept mobile phone bill deposits let you do just that. When you make a deposit this way, the cost is simply tacked onto your monthly phone bill. It's that simple. The only information a player shares with the casino operator during deposit is their mobile phone number and network carrier.
Added Security via SMS Confirmation
For security purposes, you'll receive an SMS text message with the details of the payment, and instructions to confirm or deny the purchase. This typically involves replying 'Y' for yes or 'N' for no, or with a numeric verification code to approve or decline.
The entire process can take about 30 seconds to complete. Once confirmed, the amount of the deposit is immediately reflected in your casino account balance. No information is shared, no risk taken; just a fast, simple, ultimately secure way to deposit.
Mobile Phone Bill Casino Payment Services
There is currently only one mobile phone payment system that caters to the Canadian online gambling community. It's called Boku, and it's been around for a lot more years than you might think.
The company was founded in the UK in 2003 as Vidicom Ltd. They spent the first few years seeking funding for a revolutionary service it called MobillCash. It didn't take off until 2009, when investors from the Silicon Valley took interest. The company moved to San Francisco, California, rebranded as Boku, and has been expanding its coverage ever since.
Other mobile billing services that are not (yet) available in Canada include PayForIt and Zimpler.
Boku Casino Deposits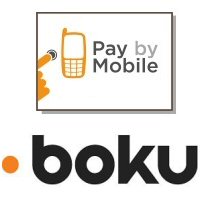 Boku is the largest and most widely available mobile phone bill payment option, especially popular among online gaming communities. More importantly, it's the only one that caters to Canadians, and requires no input of personal or financial (card or bank) details.
Boku was originally available to European customers for about 5 years before entering the Canadian market in 2014 as a 'direct carrier billing' service for PS4 gamers. It's now available for players of all major video gaming consoles, and is promoted by 125+ global online gambling websites; about 75 of which accept Canadian players and deposits.
Unlike traditional payment methods, you won't need to register an account with Boku to use its direct carrier billing service. It's also 100% free. There's no direct or monthly fee to use the service. The amount you deposit is the amount you pay, period.
How to Pay with Boku at Online Casinos
To make a mobile phone bill payment with Boku, log in to an online casino that accepts this method. Navigate to the Banking > Deposit section and choose the mobile phone billing option (Pay by Mobile, Mobile Billing, Boku, etc.). Enter the amount you want to deposit, along with your mobile phone number and mobile carrier (if required). You'll immediately receive an SMS text message with the details of the payment. Reply affirmatively (e.g. Y for Yes) to that message and the payment is complete.
Can I Request a Boku Casino Withdrawal?
Unfortunately, withdrawals are not an option via mobile phone casinos. While casino deposits can appear on your mobile phone bill, payments cannot be credited back to it. In order to facilitate a withdrawal that is equally secure (no financial details), you'll want to request a paper cheque by mail. All other withdrawal methods require divulging personal and financial information.
Monthly Billing & Pay As You Go Plans
Mobile phone casino deposit options are compatible with any cellular plan. Whether you have a regularly scheduled monthly payment, or utilize a pay-as-you-go service, it still works. For monthly payment plans, the deposit shows up on your next month's bill. For pay-as-you-go plans, the deposit will be withdrawn instantly from your available credit balance.
Limitations and Prepaid Liabilities
The most common complaint with mobile billing is that the limits are just too low. Unless you're a casual gambler, a $30 cap on deposits may be a huge turn-off. If that's the case, there are plenty of other payment methods worth looking into. However, when you consider the simplicity and overall security of this option, are the limitations really so stifling?
Mobile carriers enforce these limits to protect themselves, as well as their customers. Most users are on monthly wireless plans, which means they're paying for the service after the fact. For some people, it's all too easy to spend money when the bill doesn't come until later. It is, effectively, the same as gambling on credit, which is never really recommended, no matter how responsible you are. Thus, low spending limits prevent users from harmful practices, like chasing losses.
Mobile Phone Bill Casino FAQs
In Short:
No, only Boku.
In Detail:

No, not all mobile billing services are available to the Canadian market. The only mobile billing brand servicing Canada is Boku. However, you don't need to see the Boku name/logo to know if you can use it.

Any casino that promotes 'Direct Carrier' 'Pay by Phone' or 'Mobile Billing' (these are generic titles), and accepts Canadian players, should accept Boku by default.

Specific brands Canadians are not privvy to include PayForIt and Zimpler.
In Short:
Yes.
In Detail:

Whether you have a recurring monthly phone bill or pay-as-you-go, you can use mobile billing services. The only difference will be how soon you pay for it.

With a regular monthly phone bill, your deposits are added onto your regular bill, so you won't actually pay for it until the next bill is due (auto-pay might be required for this). With pay-as-you-go phones, you would need to pre-fund your phone bill balance with enough money to cover the deposit.
In Short:
Yes.
In Detail:

Whether you have a pay-as-you-go phone or recurring monthly phone bill, you can use mobile phone billing services. The only difference is how soon you pay for it.

With pay-as-you-go phones, you will need to pre-fund your phone bill account with enough cash to cover the deposit. With a regular monthly phone bill, the deposit is tacked onto your regular bill, meaning you won't pay for it until the next bill is due.
| | |
| --- | --- |
| In Short: | Yes. |
| In Detail: | So long as the casino accepts some form of pay by phone payments, yes, you can use this method to fund your account. |
| | |
| --- | --- |
| In Short: | No. |
| In Detail: | Boku and other Pay by Phone Bill payment options are available for deposits only. You cannot request a withdrawal with this method. |
In Short:
Choose Pay By Phone (or other generic mobile billing name) from your online casino's Banking > Deposits page. Enter your phone number, mobile carrier company, and the amount you wish to deposit. Follow any other instructions to complete the payment.
In Detail:

It's a simple process, not unlike most other online casino payment options. Start by logging into the online casino. Make your way to the cashier section, choose to make a deposit, and select the corresponding method of payment (Boku, Direct Carrier Billing, Pay by Phone, Pay by Mobile, etc.)

Simple instructions should walk you through these next steps. You'll be asked to select your mobile carrier, probably from a drop-down menu. Then enter your phone number and the amount you want to deposit. Submit the payment, and your account should be funded in a matter of minutes, if not seconds.
In Short:
It varies, but the maximum daily limit is usually between $30 and $50.
In Detail:

There are very strict limitations on the amount you can deposit by phone bill. It's usually $25-$50 per day, and $200-$300 per month. In our experience, $30 and $35 are the most common daily caps.

These limitations are set by individual mobile carriers, not payment processors. You can check with your mobile service to see what limitations you're subject to. Or, simply initiate a casino deposit and see what amounts you're able to enter. You can always cancel before submitting the payment if you're not happy with the limits.
| | |
| --- | --- |
| In Short: | Sometimes, yes. Check with your carrier to find out. |
| In Detail: | Some mobile carriers will require you to set-up auto-pay in order to use its pay by phone service. you can contact your carrier to find out, or try to make a deposit and see if it works. If necessary, setting up auto-pay is quick and painless. Just contact your carrier's support and ask to set it up. Note that you'll need a bank account or debit card to do so. |
In Short:
Any online casino that promotes the following banking methods:

Boku
Boku Direct
Direct Carrier Billing
Mobile Billing
Pay by Phone
Pay by Mobile
Pay by SMS
PayForIt*
Zimpler*

          *Not available in Canada

In Detail:

There are dozens of Canadian online casinos accepting pay by phone deposits. The trouble is that they use a wide variety of names to promote this method of payment. We've detailed a list of common titles above.

We would love to provide you with a full list of what casinos use Boku and other direct carrier billing services. However, we do not actively play at any online casinos that do. We have a very strict 'no-play, no-promote' policy. If one or more of our team members aren't active members of a casino, we would never recommend it to our readers.
#1 Canadian-Friendly Casino

Jackpotcity.com  is our editorial pick for your gaming needs. Currently offering an entire suite of casino games, as well as a wide range of Canadian deposit options, JackPotCity truly offers world-class gaming.
About the Author
Adalene Lucas: is our jack of all trades here at DBC. She is a skilled coder, gambler, writer and webmaster. She lives in Manitoba where she enjoys the lush landscapes and camping near Tulabi Falls. Nature gives her inspiration to write. When she's not immersed in nature, her favorite words are "game theory". She lives with her husband and their two Labradors, Kophy and Whisper.