7 Sep
Ontario's Pro-Line+ Hauls $1 Mil in 5 Days
A propitious start for one-wager sports betting in Ontario.

Sports fans all over Canada have always believed sports betting shouldn't be limited to multi-pick parlays. It took nearly a decade for a majority of the nation's lawmakers to agree. In June, it finally happened. Single-event betting was made legal via the passage of Bill C-218; a.k.a. the Safe and Regulated Sports Betting Act. In the final days of August, provincial gaming regulators got the green light to launch single-wager betting products.
All eyes are on Ontario now, being Canada's wealthiest and most populous province; home to the largest, most voluminous city of Toronto. There's been little doubt the Ontario Lottery and Gaming Corp (OLG) will a record substantial handle. This week's numbers are proving that theory 100% correct. In only five days, OLG took in over three-quarters of a million dollars in single-game wagers.
One-Wager Sports Betting in Ontario Sees Propitious Start
According to an emphatic press release from OLG, it saw "over $1 million" in sports bets in just five days. Among that, approximately 74% "were singles". The wagers in question were all placed via OLG's new Pro-Line+ betting platform between the morning of Friday, August 27, and end of day Tuesday, August 31.
The gaming regulator believes these results are indicative of just how eager Ontario's sports fans are to enjoy single-event wagering options. Baseball, football and soccer are getting the most attention. Since launch, these three sports alone account for 82% of all Pro-Line+ wagering in the province. The OLG states the very first single-game bet taken was one on a Major League Baseball (MLB) game between the Minnesota Twins and Milwaukee Brewers.
The regulator also notes Ontario's punters are taking full advantage of live betting opportunities. According to the report, nearly 37% of all wagers on the Pro-Line+ platform were in-game bets.
Ontario's Pro-Line+ Poised For Further Success in September
None were more proud of Ontario's propitious push into single-game betting than OLG's Chief Digital & Strategy Officer, David Pridmore.
"Ontario bettors had been waiting for a best-in-class option to place bets and that's exactly what OLG has delivered with PROLINE+. This product is competitive and exciting and players are seeing that," asseverates the newly-appointed executive.
"We're experiencing excellent engagement with those who registered early," Pridmore continues. "We only expect to see the number of new users increase as word about PROLINE+ continues to spread, particularly as the American football season gets underway next week."
Ontarians can access Pro-Line+ in a number of ways. Like the old multi-pick sports lottery, punters can still place their bets in person at any OLG-authorized retail location. It's also available on the web via PlayOLG.ca. Choose Sports from the menu, and then select Pro-Line+.
The platform is optimized for use on all computers and mobile devices. A download is not required to participate. However, if you prefer one-tap betting on the go, there is an app for Android and iOS smartphones and tablets.
Not in Ontario? Not a problem. Several other Canadian provinces have launched similar products, including PlayNow Sports in British Columbia and Manitoba; the ALC's Stadium Bets in New Brunswick, Newfoundland & Labrador, and Prince Edward Island; and Mise-O-Jeu in Quebec. There are also many reputable gambling sites operating outside Canada, but within the arm of the law.
#1 Canadian-Friendly Casino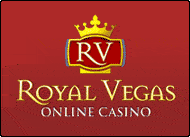 RoyalVegas.ca is our editorial pick for your specific gaming needs in 2022. Currently offering an entire suite of live dealer games, as well as a wide range of Canadian deposit options, RV truly offers a world-class gaming experience.
(Remember to Gamble Responsibly)