17 Sep
UK Online Gambling Tech Firm to Overhaul PlayOLG
OLG hires Bede Gaming for Ontario online casino makeover.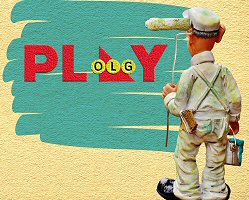 When a house becomes run down, we renovate. If we tire of our look, we get a makeover. When business is flagging, we reevaluate product and market strategies. And when Ontarians get bored with local iGaming services, operators call in a new tech designer to overhaul the entire platform.
The Ontario Lottery and Gaming Corp (OLG) is giving its provincial online gambling website, PlayOLG, a complete remodel. Out with the old, in with the new, so they say. To get the job done right, their contracting the services of UK gaming technology company, Bede Gaming.
How do you Compete with the Whole World?
The OLG hopped on the iGaming bandwagon just a few years ago. PlayOLG, which offers residents of Ontario access to provincially-regulated online lottery tickets, instant win games and casino games, went live in January 2015. At that time, regulators were confidently projecting annual profits of $100 million.
In the first year, PlayOLG raked in a disappointing $15 million. They cut their projections to $25 million for the next year, and were happy to see them rise above that to $27.4 million. A mobile casino launch in May 2017 saw profits rise to $58.4 million in early 2018. As impressive as growth has been, it's still notably under-performing OLGs original expectations.
One problem regulators are facing is competition from offshore iGaming websites. The majority of Ontario's internet gamblers are passing over PlayOLG for bigger opportunities and larger game menus from operators overseas.
Since these websites are not illegal in Canada, OLG has no other choice but to compete with them. To better do so, they're attempting to make their offerings more appealing to Ontario players.
UK Firm to Makeover Ontario Online Casino
OLG began its search for the right company to overhaul PlayOLG back in 2017. The procurement process was exhaustive, but regulators believe they've found the perfect company for the job—and at the right price—in Bede Gaming.
"We are investing in digital technology and product solutions to improve the customer experience and ensure we are responsive to changing customer expectations," comments Dave Pridmore, SVP of Enterprise Strategy and Analytics for OLG. "The platform Bede will provide will be a central point of integration for OLG's products and channels."
The new contract with Bede Gaming tasks the gaming tech firm with the creation of a brand new online gambling platform. Pridmore describes it as, "a critical part of our future strategy to satisfy our customers changing needs." He projects the new platform will go live sometime in 2020.
Sports and Poker Finally Coming to PlayOLG?
The Ontario online casino is undoubtedly suffering from superior competition. However, the website as a whole is failing in other ways, too. It does not provide nearly the same range of products as many rival brands. Remarkably, there's still no online sports or poker offering available at PlayOLG.
Back in late 2013, when OLG first announced intentions to launch regulated online gambling in the province, regulators created a PlayOLG Poker Twitter account. The obvious goal was to launch an online poker platform. That never materialized, nor did any form of online sports betting.
Bede Gaming's existing products include digital casino, sports, lottery and bingo. With a sports platform already available, it's very likely that Ontario's Pro-Line sports lottery will finally receive online access. And with more than a year in production, Bede Gaming should have time to develop its first digital poker platform, as well.
#1 Canadian-Friendly Casino

Jackpotcity.com  is our editorial pick for your gaming needs. Currently offering an entire suite of casino games, as well as a wide range of Canadian deposit options, JackPotCity truly offers world-class gaming.