23 Jan
Hottest Online Slots to Kick Off 2021
Hottest Online Casino Slots 2021 – Who's Hot and Who's Not?

If there's one thing all avid slots fans can agree on, it's that machines have a tendency to go hot and cold. How a player should react to the proverbial temperature of a slot machine – well, that's a topic less likely agreed upon. Either way, if you believe in luck, the hot/cold slot theory provides knowledge worth taking into account. With that in mind, we've wrangled up a list of the hottest online slots (and the coldest) to kick off 2021.
Before we get started, I have to point out that most slots companies do not divulge the current payout rate of their games. Most will tell you the average RTP endowed upon its release, but not the current value. It is for this reason that all of the games that made today's list are powered by Play'N GO software. Play'N Go isn't the only reporting iGaming software lab, but it just so happens they do currently boast the top three hottest and coldest slots of the year.
Hottest Online Casino Slots 2021
A "hot" slot machine is said to be one that paying out at a considerably higher rate than its intended return to player (RTP). Some would say a hot slot machine is one that should be played, as it's currently more likely to strike a win. Others might argue that a hot slot is primed to go cold at any moment, and should be avoided. I'll let you decide which way that pendulum swings.
Ice Joker Slot – Current RTP 103.7% (+9.44%)
The Ice Joker Slot by Play'N Go is the absolute hottest slot right now. As of writing, it's paying out at an RTP of 103.7%, which is 9.44% higher than its advertised 94.23%. You'll find this game at Leo Vegas Casino and other operators employing the Play'N GO portfolio of games.
Golden Ticket 2 – Current RTP 103.7% (+9.2%)
Another Play'N GO release, Golden Ticket 2 is also paying out at 103.7% RTP at the moment. That puts the game's output at 9.2% above than its average RTP of 9.24%. Again, you'll find this hot slot at all Play'N GO powered online casinos.
Golden Osiris – Current RTP 103.0% RTP (+8.7%)
What do you know – the third hottest online slot this year is another Play'N GO creation. Golden Osiris is an Egyptian themed game with a suggested RTP of 94.25% Right now, it's paying out at a much higher 103%, up 8.7% from its intended rate. Golden Osiris Slot is available at all gamlbing sites employing the Play'N GO suite.
Coldest Online Slots of 2021
On the opposite end of the temperature spectrum are the coldest slots of 2021. A cold slot machine is one that is paying out well below its average return rate. While most slots players prefer to avoid these machines, but not all. Some say a cold game is ripe for the turnaround. Again, I'll leave that to you to decide.
Legacy of the Dead – Current RTP 82.7% (-11.81%)
Another Egyptian themed game, Legacy of the Dead has been among Play'N GO's most popular slots since its release in 2019. As such, you should find it near the top of the featured list at any Play'N Go powered online casino.
Reactoonz 2 – Current RTP 83.3% (-10.9%)
Reactoonz is a high volatility game with a max payout of more than 5k, so it's no surprise to see it on it list. One great spin, and it could easily move up to the list of hottest online casino slots 2021.
Rise of Olympus – Current RTP 85.0% (-9.5%)
Like Reactoonz, Rise of Olympus also boasts a high volatility and 5k max payout. Is it time for a turnaround? Maybe – maybe not. If you want to find out, any Play'N GO online casino will offer it.
#1 Canadian-Friendly Casino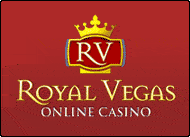 RoyalVegas.ca is our editorial pick for your specific gaming needs in 2022. Currently offering an entire suite of live dealer games, as well as a wide range of Canadian deposit options, RV truly offers a world-class gaming experience.