14 Aug
Nora 2.0: The Gatekeeper to Secure Online Casinos
Who is Nora and how does she impact online casino security in Canada?

Since the dawn of iGaming, the safety and security of players, their identities, and their financial accounts, has always been of utmost concern. I can only imagine how many players steered clear of the online casino market in the last two decades simply because they didn't know whether they could trust it.
Fortunately, security measures have become much more effective in recent years, largely thanks to Nora. "Who is Nora?", you ask. She's not a person. She's a computer software program, and she's been enhancing the security systems of land-based and online casinos for years.
Meet Nora, a Product of Famed Big Data Wizard, Jeff Jonas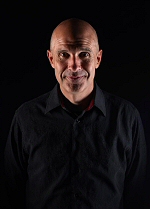 If you've never head of Jeff Jonas, he's perhaps the most celebrated data scientist in the world. Even National Geographic adores him, having labeled Jonas the Wizard of Big Data. He is the founder and CEO of Senzing, the lead developer of Entity Resolution, and the genius behind Non-Obvious Relationship Awareness; a.k.a. NORA.
In her original form, Nora is a unique kind of security software that's built to detect intricate relationships between gamblers and casino employees; relationships that would otherwise be far too obscure to detect. By importing (legally obtained) Big Data into the system, such as names, addresses, phone numbers, driver's license info, and more, Nora is able to piece together the backgrounds of croupiers, patrons and even known criminals, and spit out any potential relationship between them.
This is critical to casinos, who have; 1) a legal obligation to thwart criminal activity like money-laundering, and; 2) an overwhelming desire to prevent cheaters, scammers and card counters from impacting their bottom line. Nora can be programmed into security cameras to identify card counters, too. She can even figure out the efficiency of the counting system in use. If it's effective, the casino is made aware and the player is asked to leave. Bad news for blackjack pros; great news for Vegas.
But these features all deal with the land-based casino scene. What about the wide world of online gambling? Jeff Jonas made sure to cover that ever-growing market as well with the introduction of Nora 2.0.
Nora 2.0 Promoting Online Casino Security in Canada
Nora 2.0 is a custom version of the security program specifically for the online casino market. Her artificial intelligence rating is off the charts and grows exponentially, based on self-leaning algorithms and neural networks. Nora 2.0 is proving so capable, the program appears on the systems of iGaming portals all over the world, including right here in Canada.
The iGaming version of Nora is constantly working in the background to identify any threats to the online casino platform. If a third party attempts to inject malware into the casino client, such as a program that might reveal the logins and passwords of its users, Nora will find it. She will either prevent or isolate the threat, alerting the development team in the process. Likewise, Nora is able to detect any player who attempts to alter the software with some type of cheating module.
This year alone, Nora 2.0 has successfully prevented around 3,000 Distributed Denial of Service (DDoS) attacks on servers that host online casino software. As any avid iGamer knows, DDoS attacks have been a major headache for internet gambling operators for many years. The fact that Nora is capable of supporting this single aspect of online casino security in Canada and beyond is enough to earn Jeff Jonas a standing ovation.
#1 Canadian-Friendly Casino

Jackpotcity.com  is our editorial pick for your gaming needs. Currently offering an entire suite of casino games, as well as a wide range of Canadian deposit options, JackPotCity truly offers world-class gaming.