24 Mar
Gambling Industry to Host Virtual Conference
Industry First: A virtual conference will be held to discuss the future of gambling post-coronavirus outbreak.
Every year, a number of conventions and conferences are held in various part of the world to discuss the present and future state of the gambling industry. They talk about all forms of land-based gambling, online gambling, AR and VR gambling, upcoming technologies, and how each vested interest can capitalize on these verticals. The virus situation has put an end to this practice, until further notice.
With delegates unable to attend a live convention due to requisite social distancing, organizers found a new way to get their message across. For the very first time, a gambling industry conference will be held in the virtual realm. Scheduled for May 7, 2020, a virtual edition of the annual MARE BALTICUM Gaming Summit (MBGS) is already stacking up to be one of the most important meetings in the history of the betting market.
Virtual Conference to Discuss Future of Gambling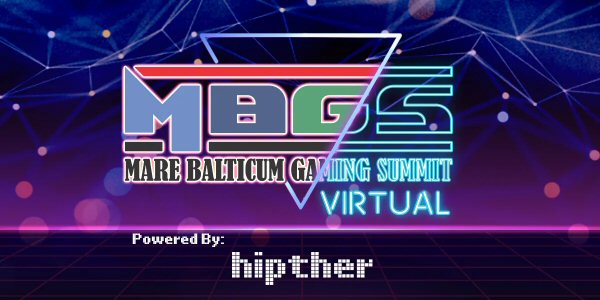 "The virtual edition of the MARE BALTICUM Gaming Summit has been designed to cope with the gambling industry's learning and networking demands during the travel restrictions and dangers due to the virus," reads a statement on the website. "We are bringing important subjects to the virtual table that are designed to create opinion forming and spark innovative discussions among industry experts."
Past conferences have dealt with an assortment of issues facing the industry, but never one quite so volatile as the current virus. It changed the way the human race lives their daily lives, and in the same token, how gambling can and cannot take place. Every casino from Australia to Canada has been shut down to prevent spread of the business. Every major sporting event in Europe and beyond has been postponed. Online casinos are seeing a boost in business, while sportsbooks and land-based operators have been plunged into a deadly downward spiral.
MBGS-Virtual aims to get the industry's brightest minds together to discuss these issues and more. Realistically, the situation is so new that, if such a meeting were held today, very little would likely be accomplished. Having the conference scheduled 6 weeks from now provides time for delegates to study the issues at hand and come up with possible solutions to a variety of pressing issues.
Items Up for Discussion at MBGS-Virtual
A list of topics has been designated to get the gears turning among the 300+ delegates that are already expected to attend from their home bound offices via video conference. No doubt more items will be added to this list as need arises. Current topics include:
The Sports Betting During : The industry most affected to date has been sports betting. How do you conduct a betting vertical based on events that are no longer taking place?
Restarting The Sports Betting Industry: When all of this is over, how can the sports betting industry initiate a successful reboot?
Alternative Sports Betting Options: Organizers believe alternatives to classic sports betting are already flourishing, and have much more room to grow.
Transition to Social Gaming: Can the gambling industry shift its focus to accommodate the need for human interaction during this time of social distancing?
Quality Customer Experience a Must: During any time of crisis, quality customer support is of utmost importance.
Survival of the Affiliates: It's not just operators and manufacturers that are suffering, but online gambling affiliates. How can they cope in such times of uncertainty?
Is Sports Disruption a Boon for Casinos: A discussion on how casinos may be benefiting from the disruption in major sports events and tournaments.
The Payments Industry During Covid-19: An inquiry into how the future of gambling, online and on land, could be directly impacted by any disruption in the payment industry.
Enforcement of Advertisement Banning Post-Covid-19: Betting advertisements are largely banned throughout many gambling jurisdictions. Could governments be convinced to ease restrictions after the virus to help reboot gambling markets?
For more information on this unique virtual gambling conference, please visit https://marebalticumgaming.com/
#1 Canadian-Friendly Casino

Jackpotcity.com  is our editorial pick for your gaming needs. Currently offering an entire suite of casino games, as well as a wide range of Canadian deposit options, JackPotCity truly offers world-class gaming.
About the Author
Adalene Lucas: is our jack of all trades here at DBC. She is a skilled coder, gambler, writer and webmaster. She lives in Manitoba where she enjoys the lush landscapes and camping near Tulabi Falls. Nature gives her inspiration to write. When she's not immersed in nature, her favorite words are "game theory". She lives with her husband and their two Labradors, Kophy and Whisper.