5 Dec
Nitros Circus takes show on the Online Casino Road
Nitro Circus Slot celebrates 17 years of insanity sports.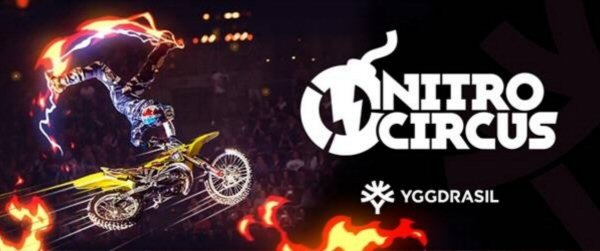 Not everyone is a fan of "extreme" sports. That's understandable. According to Statista, 32.1 million Canadians tuned in to the 2016 Summer Olympics, and 31 million to the 2018 Winter Olympics. In comparison, the 2018 Summer X Games attracted just 385,000 viewers, while the 2019 Winter X Games drew 623,000. Clearly there's a line between those who respect the Olympic rings, and those who don't care to see extremist athletes risk there lives for a medal.
For those who love it though, there's a slot machine that's lighting up that niche market in the online casino realm. It hit Yggdrasil-powered gambling websites in November of 2018 and has been blazing its way across the global iGaming community ever since.
Celebrating Extreme Sports with Nitro Circus Slot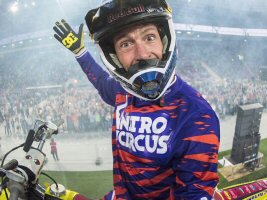 Do the names Travis Pastrana and Johnny Knoxville ring a bell? If so, you're surely familiar with Nitro Circus, the extreme "action sports collective" launched by these two and a few other famous daredevils in 2003. Nitro Circus is the epitome of extreme sports, featuring a group of thrill-seeking athletes who travel the globe riding BMX bikes, skateboards, and pretty much anything else they can attach wheels to.
Their stuntman antics first aired in 2006 on Fuel TV, and was later picked up as a reality TV show airing on MTV. It official debuted under the Nitro Circus name in February 2009, followed by a second season later that year. In 2012, Nitro Circus: The Movie 3D was released.
In 2016, the company made much larger waves with the launch of the Nitro Circus Games, an extreme competition aimed at increasing awareness and the competitive progression of action sports (FMX, BMX, skate, scooter, etc.) It's nowhere near as large as the X Games, but it's got a dedicated following.
As for myself, I've been a follower since the days of Johnny Knoxville and the original Jackass crew I'm sure that series would have made an interesting slot machine too! Maybe I'll send a suggestion email over the Yggdrasil about that…
Yggdrasil Brings Nitro Circus to Online Casinos
According to reports surrounding the game's release late last year, Nitro Circus was Yggdrasil's very first attempt at producing a brand-content slot machine. They were nervous to do so without a phenomenal partner, and you really can't get much more phenomenal than the Nitro Circus crew. Everyone from Co-founder Travis Pastrana to President Andy Edwards had a hand in the creation of the digital slot, and it really shows.

The hit series' main cast of characters are all present, and they brought they're favorite racing vehicles along for the ride – a pink mini car, wooden rocking horse, leather recliner, and bath tub. These modified racers have their own special attributes rated from 1-5 stars, including their size (for traction), boost (for speed) and tricks (for ability to perform insane stunts). These objects are, of course, the subject of the game's many bonus features.
Nitro Circus Slot also comes equipped with wilds and free spins; up to 30 for landing 5 bomb scatters on the reels. All told, this game's 5×4 reels and 25 paylines offer one of the most action-packed, high-flying entertainment extravaganza's the online casino industry has to offer. Toss in a player-friendly RTP of 97% and wide stakes range of $0.10 to $125 per spin, and this is one game anyone can get their fill of excitement playing.
#1 Canadian-Friendly Casino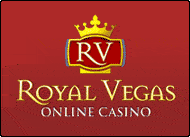 RoyalVegas.ca is our editorial pick for your specific gaming needs in 2022. Currently offering an entire suite of live dealer games, as well as a wide range of Canadian deposit options, RV truly offers a world-class gaming experience.