18 May
Yggdrasil announces upcoming Nitro Circus Slot
Yggdrasil strikes pay-dirt with first deal for branded online slot Nitro Circus.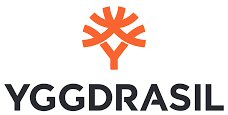 Yggdrasil Gaming has been publishing some of the industry's most innovative and graphically rich digital slot machines since their initial launch in 2013. It's become abundantly clear that the development team has a direct cue on what players—and operators—desire most in gaming content. That focus couldn't have reverberated any louder than it did last week, when the company announced its very first deal to create a branded online slots game.
Fredrik Elmqvist is the iGaming group's founder, director and CEO. He made it clear that he wasn't willing to ink a deal with just anyone. To enter this popular sector of branded online casino gambling, he was seeking the "perfect partner". By George, I do believe he found it!
Yggdrasil's First Branded Online Slot Nitro Circus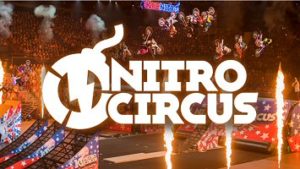 According to last Wednesday's press release, Yggdrasil got together with the producers of the 'insanely' popular extreme sports series, Nitro Circus. The two groups agreed to a deal allowing the innovative slots team to produce an exclusive Nitro Circus Slot. The game will launch later this year, coinciding with the new Nitro Circus: You Got This tour.
The tour will see the daredevil crew first appear in North America. They'll perform at five arenas in Canada, and four in the United States, from late-September to mid-October 2018. Next, they'll travel to Europe, where the tour continues across six countries in November and December.
According to the terms of the deal, the new Nitro Circus Slot will feature members of the extreme moto-sports group. The headliner, of course, will be founder and iconic figurehead Travis Pastrana. No doubt, it'll be teeming with genuine cinematic footage of the craziest dirt-bike stunts from their live shows.
Praise All Round for Upcoming Nitro Circus Slot
"Yggdrasil would not take the leap into the branded games space without the perfect partner, and we've found just that with Nitro Circus," said Yggdrasil's Chief Executive, Elmqvist.
"Travis and Nitro Circus have a reputation for revolutionising their field," he extolls. "You only need to attend a show or watch their original content to see they are unparalleled in their excellence."
He says, in anticipation of the branded online slot, Nitro Circus will introduce fans "to the thrills of online casino". At the same time, internet gamblers will be able to experience "the high-octane action of the arena.
"We are excited to team up with them and take the world by storm with this ground-breaking new release coming later this year," concludes Elmqvist.
Andy Edwards, President of Nitro Circus, reciprocates Yggdrasil's excitement over the new deal.
"We are proud to be partnering with Yggdrasil, the leading creative force in their field, in the first ever Nitro Circus slot game," he says. "We are working closely with the Yggdrasil team and are looking forward to unveiling a game that delivers all the excitement our fans have come to expect from Nitro Circus."
Work on the new Nitro Circus Slot is already underway. Although a specific date has not been set, it will likely appear at Yggdrasil-powered online casinos this fall.
#1 Canadian-Friendly Casino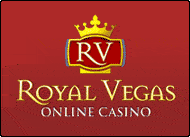 RoyalVegas.ca is our editorial pick for your specific gaming needs in 2022. Currently offering an entire suite of live dealer games, as well as a wide range of Canadian deposit options, RV truly offers a world-class gaming experience.