24 Aug
How Socially Responsible is BCLC's Live / Online Casino Canada?
BCLC live and online casino Canada releases Social Responsibility Report 2016-17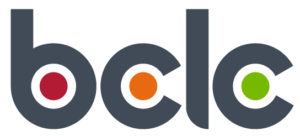 The British Columbia Lottery Corporation (BCLC) is the regulator of gaming activities in the province. The Crown Corporation is responsible for all brick-and-mortar gambling activities, as well as PlayNow.com, the home-grown online casino Canada players from BC and Manitoba have access to.
On Wednesday, August 23, BCLC announced the release of its annual Social Responsibility Report for the fiscal year 2016-17. Although a few of their initiatives failed to reach the target goals set forth for the year, the majority met or exceeded those marks. BCLC improved over the previous year's performance in all but two metrics.
In a press release announcing the report's publication, the BCLC said:
"BCLC is committed to following internationally recognized best practices in sustainability reporting and this year its key social responsibility performance metrics have received independent third-party assurance to provide additional confidence in the accuracy of the information contained in this report."
Player Awareness / Use of GameSense
BCLC launched GameSense in 2009 as a way to deliver responsible gambling information to players, helping them to make better, more informed decisions. GameSense appears throughout all BC casinos, as well as its online casino. Canada has lauded their efforts, and the report reflects increased awareness in 2016-17.
Player awareness of responsible gambling activities is at 79%, up from 77% in the previous year. BCLC has already exceeded its goal of 74%, as well as its goal to reach 76% by 2019-20.
Player interaction with GameSense info centers was also up from 56,098 to 59,075. This figure fails to meet the regulator's goal of 60,000 in 2016-17.
BC Lottery Mystery Shopper Program
Mystery shoppers are used to test the efficiency and regulatory compliance of lottery retailers across the province. Oddly enough, BCLC only set its goal for passing Mystery Shopper tests at 50%, but is hoping to reach 75% by 2019-20. If you look at it that way, despite this year's setback, they still received shining marks.
The pass rate in the Lottery Mystery Shop program fell from 94% in the previous fiscal year, to 86% in 2016-17.
Employee Statistics for BC Casino Operator
The social responsibility of casino employees is tested in three categories. They include customer engagement, employee training, and employee appreciation of corporate responsibility.
Employee engagement score for 2016-17 was 87%, up from 83% prior.
Employees who agree BCLC is a good corporate citizen came in at 94%, up from 91%.
Average spend on training per employee fell from $1,038 to $992, failing to meet the corporation's goal of $1,100.
Public Perception of Transparency
Provincial corporations are meant to be highly transparent, giving the public a solid image of what they do, why they do it, and—above all—where the money goes. This is another area where BCLC has relatively low expectations—just low enough to exceed them.
Public perception of BCLC's transparency came in at 64%, up from 60% in the previous period, with a 60% expectation rate.
Positive Contributions from Live/Online Casino Canada
In order to achieve ultimate appreciation in the community, the public should be able to perceive positive contributions from its regulator of land-based and online casino operations.
Public recognition of positive contributions increased from 68% to 73%.
These contribution include $96.8 million paid to the local governments who host gambling facilities. BCLC also contributed $134.8 million in community gaming grants, and $1.3 billion to the coffers of the BC government.
Environmental Responsibility of BCLC
As a socially responsible corporation, it's not just the regulator's job to reduce harm. A reduction in BCLC's carbon footprint is equally important. In this regard, the BCLC is doing its part to help the environment and conserve energy.
Level of greenhouse gas emission (CO2e metric tonnes) are down from 906 to 833, beating out the target 1,119 by more than 25%.
Waste diverted from landfill – Kamloops office rose from 59% to 64%.
Waste diverted from landfill – Vancouver office held steady at an impressive 92%.
#1 Canadian-Friendly Casino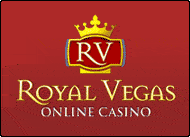 RoyalVegas.ca is our editorial pick for your specific gaming needs in 2022. Currently offering an entire suite of live dealer games, as well as a wide range of Canadian deposit options, RV truly offers a world-class gaming experience.