24 Jul
Slotsology: Why we Spend Endless Cash on Winless Games
Theorizing why we play slot machines, despite knowing they're nothing but fund-suckers!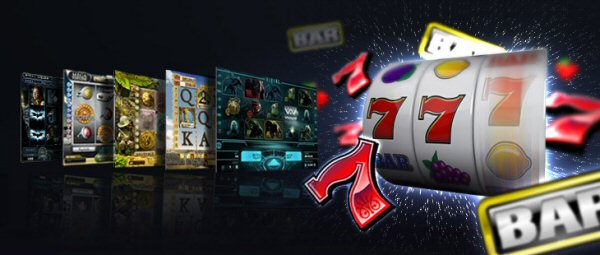 I've come up with a new term, and I'd like to share it with you today. I call it "Slotsology", and define it as the theory behind why we play slot machines. Think about it for a moment. From a strategic gambler's standpoint, every fiber of our being should be telling us to stay away from the slots. Yet, from a thrill-seeker's point of view, we just can't seem to stop ourselves!
By this assessment, you can probably tell where I'm going with this, and if that's the case, you could close your browser right now and feel perfectly educated for having read a single paragraph. Or, you could continue reading to get a deeper understanding of why casino goers spend endless cash on arguably winless games, and how you can become a more responsible player.
Why We Play Slot Machines
Let's start at the beginning. The vast majority of casino patrons flock to the slot machines. We love them! We become entranced by the illusion of spinning reels. Round and round the go, where they will stop, nobody knows. We just can't get enough of it!
One reason is the mysterious nature of them. It's a combination of the facts that:
a) we don't know what will happen
b) we know that it's possible something spectacular will happen, and
c) we convince ourselves that it's inexpensive to test our luck.
I think that's a good place to start our lesson – the expense of playing slot machines.
How Cheap are Slot Machines?
Most slots fans play what casinos call 'penny slots'. These are the games that let a player bet just 1¢ per payline. That's really cheap! Of course, most of today's slots offer 20, 30, 40, 50, even 100 paylines. At 1¢ per line, that could cost up to $1 per spin. And as fast as these games can be played, averaging at least 10 spins per minute, you could easily bet through a $100 bankroll in under 20 minutes.
How Much Should You Expect to Lose?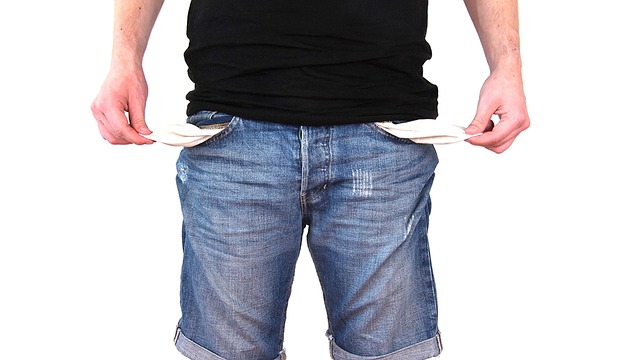 This is a very difficult question to answer, and the reason leads back to our first reason why we love the games to begin with – we don't know what will happen. It's a big mystery! The exact same can be said of trying to predict how much you'll win or lose.
Slot machines are programmed with a theoretical return to player, or RTP. In land-based casinos, the RTP could be set anywhere from 85% to 92%. In an online casino, the RTP tends to be much higher, 95% to 97% on average.
If we place $100 in bets on a 95% RTP, we could easily deduce a loss expectation of $5. It's simple math. At 95% RTP, you bet $100, win $95 back, and lose $5.
But it's not that easy. Slot machines are incredibly volatile. Their RTPs will pay exactly as they're programmed to, but only over a very, very long period of time. Before doing so, they could hit short-term streaks as low as 0.02%, or as high as 20,000% (more for progressives). So as I said, we never know what will happen, or how much we might win or lose in as little as 15 minutes.
The Possibility of Winning Big!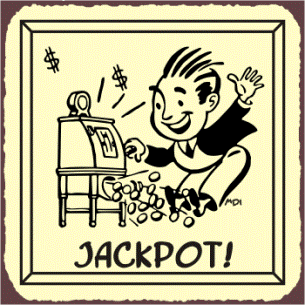 What it all boils down to is our second part of the slotsology theory, which is the fact that we know, no matter how minuscule the odds may be, that there's a chance we could win a life-changing sum of cash when we play slot machines. Whether it's a 5-figure jackpot, or a multi-million progressive, every game has a tantalizing prize that keeps our hopes alive and the reels spinning.
It's not a lie. People do win these jackpots. The Mega Moolah online progressive has made over 50 millionaires to date, paying an average of over $5 million per mega-jackpot strike each time it hits. And that's just one out of a seemingly infinite number of games.
These are real people who's lives have been changed by spinning the reels of a slot machine. Anyone who says you can't win is wrong, but in the same token, anyone that thinks they will win is delusional. Let's be realistic. The odds are many millions to one.
Responsibility Is The Key
There's nothing wrong with playing the slot machines, so long as you're responsible about it. Don't spend what you can't afford, don't expect to win, and enjoy every moment of it, regardless of the outcome. Slots are a form of entertainment, and must be viewed as such.
You wouldn't spend your entire life savings at the movie theater, binge watching one film after another until you go broke, or at the bowling alley playing round after round in hopes of bowling a perfect 300. View slot machines as another form of paid entertainment, and they will never become a problem. With enough luck, they just might deliver a nice padding for your wallet.
#1 Canadian-Friendly Casino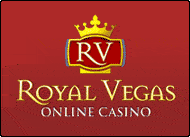 RoyalVegas.ca is our editorial pick for your specific gaming needs in 2022. Currently offering an entire suite of live dealer games, as well as a wide range of Canadian deposit options, RV truly offers a world-class gaming experience.