31 Dec
CGA New Year Initiative: Get to Know Gaming Canada
CGA launches Canada gambling education initiative.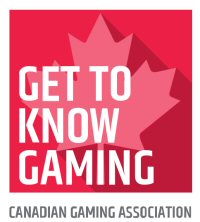 The New Year is almost upon us. Just hours from now, we'll be kissing our loved ones or sipping champagne beneath a deluge of confetti—or maybe watching others do it on television. The stolid members of the Canadian Gaming Association (CGA) will be doing the same. But once it's over, they have a new project brewing that's going to take their full attention.
The CGA is preparing to launch a new initiative they hope will benefit Canada's gaming industry as much as that industry benefits the people of Canada. It's an education initiative meant to teach people the positive impact gaming has on individuals and communities. They call it, 'Get to Know Gaming Canada'.
"The CGA is launching Get to Know Gaming Canada, a program to showcase the benefits associated with our gaming industry. Over the coming weeks and months we'll sharing stories about the great work occurring across the country!"
CGA's 2019 Canada Gambling Education Initiative
When the question is posed—How does gambling impact society?—what answer comes to mind? Most people will immediately consider the effects of gambling addiction on individuals and families. Society has taught us that gambling is a negative thing, and they spend millions of dollars getting the word out.
The CGA is essentially stepping up to show the other side of that coin. They're not denying that addiction exists, or that its impact isn't devastating for those afflicted. But there's a whole other side that no one talks about. A positive side that gets no attention in the media. That's the side CGA wants to highlight in its Get to Know Gaming Canada campaign.
"In the coming weeks and months, we will share stories that highlight employees, benefits to local communities and economies, innovators and job creators, and our industry's world-leading commitment to responsible gaming."
The program will highlight all the benefits associated with Canada's vast gaming industry; an industry that supports the livelihoods and families of tens of thousands of employees. It will showcase the businesses that thrive by supplying the necessary goods and services to the industry, from within and beyond our borders.
Canadians will learn how each gaming location puts money back into the communities in which they stand. They will see where the money is going. How it's helping to promote local growth. How it provides funding for projects that would otherwise be impossible, or would inevitably become the burden of taxpayers.
Be a Part of Get to Know Canada Gaming
The CGA is inviting anyone with a story of their own to share it with them for possible inclusion in a future edition. You can share your stories with CGA on Facebook, Instagram, or Twitter using #gamingbenefits. Stories can also be submitted via email to info@canadiangaming.ca.
"We have no shortage of stories to tell," says the CGA. "Canada's gaming industry is strong, diverse, and makes significant contributions our economy, governments, and communities."
That is the message the Association wants to spread; not to overshadow the negative side of gambling, but to shine a light upon the other, oft-overlooked, and wholly positive side of the story.
#1 Canadian-Friendly Casino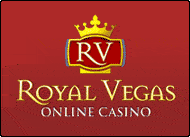 RoyalVegas.ca is our editorial pick for your specific gaming needs in 2022. Currently offering an entire suite of live dealer games, as well as a wide range of Canadian deposit options, RV truly offers a world-class gaming experience.