31 Oct
Will NHL/MGM Deal bring Single Game Sports Bets to Canada?
The Canadian Gaming Association welcomes the partnership between NHL and MGM in hopes it will become the catalyst for legal single game betting in Canada.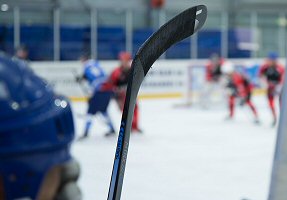 On Monday, we told you about a breaking news announcement in which the National Hockey League (NHL) and MGM Resorts International teamed up in a deal to enhance fan engagement and promote instant sharing of league data for the sports gambling enterprise. Following that announcement, the Canadian Gaming Association (CGA) is heralding the partnership as a potential catalyst for great things to come.
The CGA is welcoming the deal with open arms and high hopes. They've been lobbying for new legislation to permit single game sports bets in Canada for quite some time. It's their opinion that this landmark partnership could be the final puzzle piece that convinces Canadian lawmakers to act.
New Hope for Legal Single Game Betting in Canada
In its press release, the CGA expresses resounding enthusiasm over the deal. Partly for the "exciting new level of engagement for fans"; both in the hockey arena, and across the burgeoning US sports betting industry. But that sentiment leads directly into their true desire, to give Canadian NHL fans the same level of engagement.
"The CGA welcomes this partnership and invites the NHL to work with Canada's gaming industry to bring about the legislative changes necessary to offer this same level fan experience to Canada."
The Association goes on to point out that parlay sports wagers have been legal in Canada for decades. Unfortunately, straight-up bets on single events have not. "To remove the prohibition on single-event wagering, a simple amendment to repeal paragraph 207(4)(b) of the Criminal Code is required," says CGA.
The context of that law deals with "lottery schemes", criminalizing the act of betting "on a single sporting event or athletic contest".
Canadians "World's Most Passionate NHL Fans"
The CGA press also release notes that Canadians are the "world's most passionate NHL fans". They desire the same access to amplified engagement with their favourite sports that US fans will soon be privy to. The Association hopes that, by working closely with gaming industry officials, the NHL can be persuasive enough to help bring single game sports bets to Canada.
CGA President and CEO Paul Burns comments:
"This is an excellent example of the type of relationship the Canadian gaming industry is looking for with professional sports leagues. We know that Canadians enjoy single-event sports betting because they are wagering approximately $14 billion annually through illegal channels.

"We invite the NHL to work with our gaming industry to bring about the changes required to realize the full economic potential of single-event sports wagering in Canada – and give Canadian fans the same experience as their US counterparts."
Parlays the Only Legal Sports Betting in Canada
Until the CGA's wish comes true—the wish of every sports betting enthusiasts in the nation—parlays are all we've got. Available in the form of provincial sports lotteries, parlays force bettors to select between 2 and 6 outcomes. All selections must be correct to win a payout.
The odds on parlays can be anywhere from doubtful to astronomical. This is why the vast majority of Canadian wagers go to offshore sportsbooks; the only possible way to gain access to legal single game betting in Canada.
As Mr. Burns pointed out, approximately $14 billion is wagered illegally, or outside the country. That's $14 billion in revenue our government could be benefiting from, with the simple repeal of an antiquated amendment.
#1 Canadian-Friendly Casino

Jackpotcity.com  is our editorial pick for your gaming needs. Currently offering an entire suite of casino games, as well as a wide range of Canadian deposit options, JackPotCity truly offers world-class gaming.