12 Apr
CGA Lauds Pledge for Ontario, CA Online Gambling Deregulation
CGA applauds Ontario's push for deregulation of online gambling in Canada.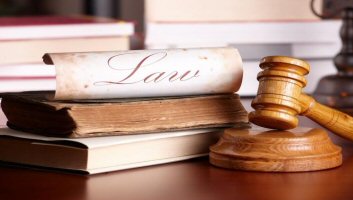 Canada has long been among the world's most accepting countries when it comes to online gambling. The activity has never been illegal here. Some provinces have regulated the industry, authorizing a single, provincially-run iGaming website to operate within its borders. But offshore operators have welcomed Canadian players all along with no palpable threat of legal recourse.
Now, it appears that one Canadian province is willing to open its regulatory doors to the world. Ontario is vowing to deregulate its market an establish a competitive arena for local and international operators. Within the 2019 Ontario Budget released on Thursday, under the section titled Expanding Choice and Respecting Consumers, we find the following expert under the heading Legalize Online Gaming in Ontario:
"…the Province intends to establish a competitive market for online legal gambling that will reflect consumer choice while protecting consumers who play on these websites. This will ensure the people of Ontario have access to safe and legal gambling options."
The Canadian Gaming Association (CGA) couldn't be happier about it!
CGA Applauds Ontario's Push for Deregulation of Online Gambling in Canada
Just hours after the budget was published, the CGA issued a press release commending the government of Ontario for its intended actions. The CGA has long been a supporter of iGaming deregulation. The organization is also backing the coinciding push for legal single-event sports betting in Canada.
The CGA reiterates the province's estimation that Ontarians spend $500+ million annually via offshore internet betting. Creating a competitive market where these websites are welcome to apply for a local license in Ontario helps solve the outlandish leak in revenue. It also provides reliable safeguards for players should they encounter any issues with one of these websites.
"We have seen significant growth in the amount of wagering with offshore websites," confirms CGA Chief Executive Paul Burns. "We welcome the move to create a regulatory system for offshore sites to better protect consumers."
The government says the next step is to consult with industry stakeholders regarding the plan. CGA is committing to participate in the consultation process to help create a market that achieves three major goals; "reflects consumers preferences, delivers an entertaining gaming experience, and ensures appropriate safeguards are available."
Ushering In a New Era of Sports Betting
Just last month, Ontario's Finance Minister Vic Fedeli wrote a letter to his federal colleague, Canadian Finance Minister Bil Morneau. Within the context of that letter, Fedeli urges Morneau to join him in the push to legalize single-event betting in Canada.
The CGA is equally on board with that plan. Mr. Burns thanked the Finance Minister for his poignant representation of a problem they both share interest in. Burns says, "It's time to end the gambling prohibition era and allow sports bettors access to the product they want."
Should Ontario get its way, the deregulation of online gambling will be even more significant. Not only will Ontarians be able to enjoy online casinos driven by consumer choice and player protections. They'll have access to the same assurances within the international sportsbook arena they must currently turn to for the placement of single-event bets.
#1 Canadian-Friendly Casino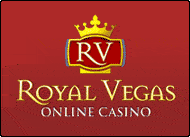 RoyalVegas.ca is our editorial pick for your specific gaming needs in 2022. Currently offering an entire suite of live dealer games, as well as a wide range of Canadian deposit options, RV truly offers a world-class gaming experience.