8 Nov
Compliance the Key for Real Money Casino Slots King
King of mobile casino gambling pins bullseye on compliance.

For more than five years, LeoVegas has carved its own unique path through the real money casino slots business. From the outset, the company chose to mimic no other, blazing a trail of success on ingenuity and innovation. It was the first internet gambling operator to focus centrifugally on the mobile aspect, delivering its primary platform for Android, iOS, Blackberry and other mobile operating systems.
Smartphone and tablets were a slim niche market back then, but LeoVegas knew there was a wide world of mobile casino gaming on the horizon. They seized that market, capitalized on it, and before long, earned the worthy title 'King of Mobile'.
When a burgeoning new company comes along now, they often look at what's been working, hoping to emulate that success. If they're smart, they'll add to that model—as LeoVegas did—presenting something fresh and inspiring to elevate the customer experience. But following the standard of success comes first. According to LeoVegas co-founder and CEO, Gustaf Hagman, the intricately carved key to success in this day and age can be summed up in two words; regulatory compliance.
King of Mobile Casino Gambling: Compliance is Key
Quarter after quarter, year after fiscal year, LeoVegas pecuniary condition continues to get improve. In its Q3-2018 earnings report, the company noted 41% revenue growth to €78.6 million year over year (YoY). Net gaming revenue from regulated markets rose 35.5%. The number of active depositing customers climbed 57%, from 202,980 to 318,189.
These are impressive figures, indeed. But no business continues to grow at such an exceptional rate without making regular adjustments; altering their blueprint to tackle new oncoming challenges. The head of the real money casino slots operator knows this better than anyone. And according to Hagman, the immediate future is calling for a primary focus on unwavering compliance with regulatory guidelines.
Hagman says the company spent much of the third quarter working to meet regulatory requirements. He believes their efforts will give the LeoVegas group of brands "a major competitive advantage" going forward.
Meeting compliance, however, has its own challenges. Hagman points out that, in their two largest markets—UK and Sweden—despite the record number of depositing players, the consequence of regulatory compliance has been a drop in average player value. To help mitigate this in the months ahead, LeoVegas has launched several new initiatives aimed at enhancing the overall customer experience.
The Proactive Approach to Regulatory Compliance
Hagman believes their investments in compliance will pay off substantially in the long run; in particular, their proactive approach to the situation. LeoVegas has implemented "measures in responsible gaming and anti-money laundering", as well as "extended SOI (source of income) routines, which entail a more in-depth review of a customer's financial situation."
The company was gradually injecting the new measures over the first and second quarters. It gave them the ability to observe and leverage any adverse side effects. Hagman says the reduction in average player value is a negative side effect. However, it will be offset by a positive outlook for long-term growth in the mobile casino gambling industry.
"On the whole, a picture has emerged in which our work in this area has had an adverse effect on growth during the third quarter, but at the same time entails that we are even better positioned for long-term growth," says Hagman.
"With these newly implemented routines we will have the best opportunity to work effectively and sustainably in a regulated environment," he adds. "Something that will only be possible for operators that have invested in the routines and processes required. We see this as a major competitive advantage."
#1 Canadian-Friendly Casino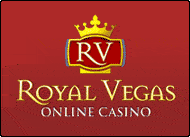 RoyalVegas.ca is our editorial pick for your specific gaming needs in 2022. Currently offering an entire suite of live dealer games, as well as a wide range of Canadian deposit options, RV truly offers a world-class gaming experience.