30 Oct
When Casinos Promote Deceptive Slot Machine Odds
Beware casinos that advertise "up to 98% return on slot machines".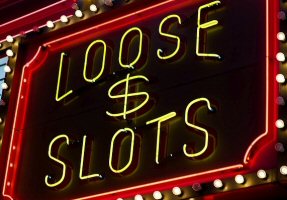 Have you ever walked into a casino and seen a big banner or on-screen promotion that promotes incredible slot machine payouts? It might say something like "loosest slots in town", or "up to 98% returns". Does it make you want to play those machines? What it should do is make you think twice.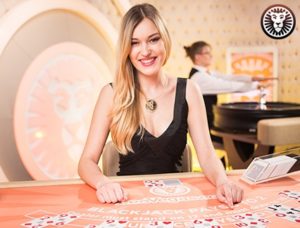 Since its inception in 2012, LeoVegas has been recognized several times for innovation in the gaming industry. With no less than 15 awards, it has established itself as the hub of real money gaming entertainment in Canada.
Since then LeoVegas has expanded its portfolio of offerings, the most notable addition being a high-end "live dealer casino". To accomplish this feat, LeoVegas invested in state of the art technology, including real time camera systems coupled with top of the line security systems to mimick the brick and mortar casino feel online; and with the most attractive dealers you have ever seen.
LeoVegas covers the entire pantheon of classical games from slots, table games like blackjack, video poker, progressive slots, scratch cards, to casual games. The games are powered by Playson, slick and easy to use software, which offers the whole gamut of a premium gambling experience.




Recommended by Editorial Team for 2020
These advertisements can be very deceptive. Most slot machines, themselves, are built to be deceptive. Every slot made in the last decade seems to employ the infamous 'losses disguised as wins' model. So, why would we expect casinos to be any different?
All it takes to advertise something is a shred of truth. Knowing this, casinos can boast all the super high-paying slots they want. So long as there's a shred of truth to it, they can deceive players all they like, and still be well within legal advertising standards.
Beware "Up to 98% Return on Slot Machines" Ad
Let's say you walk into a casino. You work your way through the crowds to a bank of slot machines. From the ceiling hangs a sign over this particular bank of slots saying "up to 98% returns!" What do you think this means?
Most players will think, 'Oh! The slots machines in this section have 98% payout ratios. I'll play these!' And in turn, most of them will lose every penny they drop into the game.
That sign does not mean that all those games have a 98% return to player (RTP). All it means is that somewhere in the vicinity—not necessarily in that slot bank, either—is a machine with a 98% RTP. The rest of them could employ RTPs as low as 85%.
The key is in the phrase "up to". Every machine will have some size return on it. So long as one has a 98% return, the ad is not false. And it's probably just one, single machine that offers the better payouts. Who knows which machine that is? It's somewhere in the room with the big festive promotional sign. Odds are, there's a few locals who may have figured it out, so chances you'll find it unoccupied are slim to none, anyway.
The same problem applies to adverts that claim "loosest slots in town". Maybe it's the only casino in town? Or maybe there's that same, solitary slot machine with a higher RTP programming? Again, so long as one machine offers it, the casino can advertise it.
How Online Casino Slot Machines are Different
There are two ways online casino slot machines are less deceptive than their land-based cousins. First of all, most internet slots pay higher RTPs simply because online casinos can afford it. There's no 6-figure utility bills and payrolls to cover. Minimal employs and overhead saves them money, and to remain competitive, they pass that savings on to customers.
Secondly, many online slots manufacturers now list each game's RTP within the paytable info. Not all of them do this, but the reputable ones will, so look for it. Most RTPs are set at 96% and above. It's rare to find 98% or higher RTPs, but they are out there. And because these are digital games, you can always play them. The seats are never full.
The Ocean Princess Slot, available at select Playtech casinos, promotes a phenomenal RTP of 99.07%. Habanero's Fenghuang Slot comes in at 98.21%. The Bloodsuckers Slot by NetEnt, Jokerizer by Yggdrasil, and Win Sum Dim Sum by Microgaming, all come with an even 98% RTP. That's just a few of the greatest paying titles out there. All it takes is a little due diligence on your part to find the best return on slot machines online.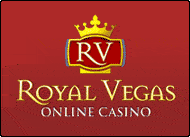 Royal Vegas is our editorial pick for safe Canadian gaming. Currently offering a good range of Canadian deposit options, everything from prepaid gift cards, to eCheck, instadebit and visa/mastercard. That, and a world-class gaming experience, with countless table games, strong variety, and even live dealers. The brand has been in the business for a decade long.