26 Sep
Ensuring you get the Best Slots Payback Percentage
The best slots payback percentage can closely rival strategic blackjack, but you won't find it in Vegas.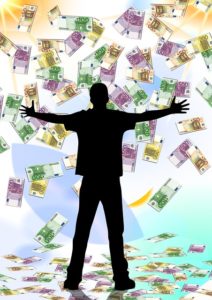 There are two major classifications of gambling amusements. There are those that give the player control over their fate, such as blackjack and video poker. Then there are those that deliver a predefined return to player (RTP), like slot machines or roulette.
Many people believe that controlling the RTP through strategic decisions is the better way to play. For some, that's true. A highly adept gambler may be able to slide the house edge a bit closer to his/her favor. In the same token, however, one with improper knowledge of decision-based games could actually increase the casino's edge.
For players who don't want to think too hard, or risk diminishing their odds of winning, slot machines aren't a bad choice. They're some of the most entertaining games at any casino, which is one reason they are made available in such bulk.
There's a stigma on these games, though. It's common belief that they have the worst RTPs of all casino games. The majority of the time, that's true. With the right amount of knowledge, however, you can find the best slots payback percentage without much effort.
What is a Slot Machine's Payback Percentage?
The payback percentage of a slot machine, or RTP, refers to the amount of money it will payout, compared to what it takes in, over the long term. For instance, a game with a 95% RTP will pay back $95 for every $100 it takes in.
This is only a long-term average, though. A player who spends $100 is not guaranteed to win back $95 (lose $5). It is a long term valuation, and by long term, we're talking about 20 to 30 years. That's why games have been known to pay back to back jackpots, or not pay any jackpot for several years straight. A game's random number generator (RNG), combined with the RTP, determines their absolute unpredictability.
Where to Find the Best Slots Payback Percentage
The golden rule here is to play online slot machines; not the ones found in a land-based casino. The difference in payback percentages on the slots astounding.
Generally speaking, online slots will carry RTPs ranging from 94% up to 98%. Land-based casinos are more likely to present RTPs of 85% to 92%.
Why such a drastic difference, you ask? It's simple logistics. They can afford it. Online casinos do not have enormous bills draining their revenue.
Land-based casinos have hundreds if not thousands of employees to pay, and you can just imagine what their utility bills look like. It was estimated in 2014 that the MGM Grand Las Vegas pays at least $100,000/month in electric costs alone.
It's also worth noting that the state of Nevada only mandates slot machines carry a minimum payback percentage of 75%. That's an abysmal rate – the worst in the world. Most Vegas casinos will increase the RTP on slots to at least 85% to remain competitive, but just knowing that they can enforce such a terrible house edge should be enough to keep educated players away from the slots in Las Vegas.
For slots with the best payback percentages, you simply must access the games online from a desktop or mobile device. The real question is which internet slots have the highest RTP?
Highest Slots Payback Percentages
The trick to finding a higher RTP is playing games with a higher cost. Penny slots are always going to pay less, while a game that requires $1 or more to play will pay more. For example, there's a game called Moody Fruits that accepts bets ranging from $1 to $100. It carries the highest RTP of any online slots game, set at 99.91%. Unfortunately, unless you live in Poland, you can't access it.
If you don't mind dropping down to an even 99% RTP, Barcrest's Ooh Ahh Dracula and MONOPOLY Big Event are both great options. However, you'll need to activate the Big Bet mode in these games, paying $30 per spin to get the slot's best payback percentage. These and other Barcrest games are famous for this feature.
Progressive jackpot games also carry fluctuating RTPs. The higher the jackpot rises, the higher the payback percentage becomes. The odds of actually releasing that jackpot will still be astronomical, but even that can be reduced to some extent.
Microgaming's Mega Moolah, for example, releases its progressive by randomly triggering a bonus wheel spin feature. If the player gets lucky enough to land on the right positions on the wheel, they will win the minimum $1 million progressive. Only a $0.40 bet is required to play, but by increasing the wager to $5+, the odds of triggering the wheel bonus rise substantially.
#1 Canadian-Friendly Casino

Jackpotcity.com  is our editorial pick for your gaming needs. Currently offering an entire suite of casino games, as well as a wide range of Canadian deposit options, JackPotCity truly offers world-class gaming.