11 Apr
Forget Vegas, Players Win More at Online Casinos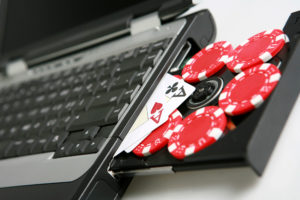 For the last two decades, the land-based casino industry has been forced to compete with internet gambling websites. Both offer hundreds of slot machines and a wide assortment of other gambling amusements, like table games and video poker. But online casino slots have proven time and again to be more beneficial to players.
Las Vegas may be the gambling capital of the world, attracting millions of visitors each year, but how good are their slot machine from a player-perspective? More importantly, how do they stack up to online casino slots in terms of profitability?
Slot Machine RTP
Neither variety is programmed to pay more to players than they take in. That wouldn't be very good business for operators. But there's a large difference between the RTP (return to play) provided in Vegas, and that of internet based gambling sites.
Most online casinos don't provide much data in terms of player volume and wager intake – not to the public, anyway. Many land-based casinos, on the other hand, are required to make such information public knowledge.
In Nevada, monthly reports detail exactly how much money is wagered at each casino, and how much of that is paid back in winnings. As I said, online casinos rarely provide this information, but for the month of March 2017, two reputable brands chose to do so, and it's provided a wealth of information for live and online casino slots players.
Vegas Casinos vs. Online Casinos
OCR was able to get their hands on statistical data from two prominent online casinos, BETAT and Slotty Vegas. Thanks to published reports on the Nevada Gaming Commission's website, we can compare that data to wagering information from Las Vegas casinos.
However, the Vegas version is dated February 2017, instead of March. Suffice to say, their publications aren't the most expedient…
Anyway, the most intriguing information relates, of course, to RTPs. How much are players winning back, compared to what they are wagering? The online casinos didn't divulge exactly how much was taken in and paid out, but they did reveal their respective RTPs.
For the month of March 2017, BETAT players experienced an overall RTP of 97.25%. This means that, for every $100 wagered at online casino slots, table games, video poker, etc… $97.25 of it was returned to players in winnings. Members of Slotty Vegas experienced an even higher RTP of 97.85%.
Now let's take a look at all of the larger casinos on the Las Vegas Strip (those that take in $1 million or more in monthly wagers). According to state regulators, in the month of February 2017 (with March results still pending), Strip casinos delivered a total RTP of 85.52%.
Comparatively speaking, online casino players lost, on average, $2.50 for every $100 wagered. On the Vegas Strip, wagering $100 translates to an average loss of $14.48. That's a big difference.
Vegas Slots vs Online Casino Slots
The previous data was for the overall game variety at live and online casinos. This time, we'll look specifically at live and online casino slots.
It's worth noting here that Nevada regulators only require Las Vegas casinos to have a minimum slot machine RTP of 75%.
14.040 Minimum standards for gaming devices.

1. All gaming devices must:

(a) Theoretically pay out a mathematically demonstrable percentage of all amounts wagered, which must not be less than 75 percent for each wager available for play on the device."
That means that, by law, the slots only have to pay back $75 for every $100 they take in. Fortunately, the land-based casinos on the Strip are highly competitive, and usually offer way better slots RTPs than that.
In February 2017, Vegas Strip slot machines had an average RTP of 92.88%. That figure is near identical to the 92.81% slots RTP experienced over the last 12 months combined, s it's pretty consistent.
That's not a bad result, considering how low slot machine RTPs could be. However, online casino slots always pay at a higher rate. BETAT and Slotty Vegas did not reveal their online slots RTPs specifically, but Royal Vegas provides this information directly on its website every month.
In the last six months, Royal Vegas slots have paid RTPs ranging from 94.83% (Feb 2017) to as high as 99.47% (Nov 2016). A return of $99.47 per $100 wagered is unheard of in the land-based casino industry, making it obvious why today's experienced players always choose online casino slots over the brick-and-mortar variety.
#1 Canadian-Friendly Casino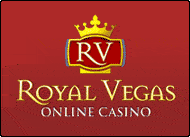 RoyalVegas.ca is our editorial pick for your specific gaming needs in 2022. Currently offering an entire suite of live dealer games, as well as a wide range of Canadian deposit options, RV truly offers a world-class gaming experience.