6 Oct
The Natural Progression of Virtual Casino Gambling
Why virtual casino games are a natural progression in video gaming.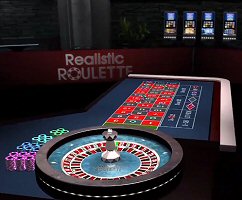 Video games aren't just for children. They never have been. My parents and grandparents, like so many others, were enthralled with Atari. Then came Nintendo, Sega, PlayStation, Xbox, etc. Pac-Man and Super Mario Bros led the charge that evolved into modern video games like Call of Duty, League of Legends, and Fortnite.
Animated gaming has impacted us all in some way. It's become one of the most successful entertainment industries the world has ever known. Thus, the immense popularity of virtual casino gambling is nothing more than a natural progression of modern technology.
Evolution of Virtual Casino Games
When land-based casinos were the only option, we thought little of it. We didn't even consider the possibility of the games being so readily available as they are now. We traveled to gambling halls when we wanted to spin the slots reels or play a few strategic hands of blackjack, and that was that.
As for virtual casinos, they only existed in a simulated video gaming environment. I was always a fan of the Vegas-style console games, mimicking real life gambling in an animated, risk free setting. These games came about long before the internet brought them to our computer or mobile screen.
When you combine the centuries old entertainment value of land-based gambling with today's availability of desktop, smartphone and tablet casinos, it's truly amazing how far we've progressed. What's not surprising, though, is the way society has assimilated to the virtual realm.
Natural Progression of Virtual Casino Gambling
When online gambling was still in its infantile stages, one of the most common complaints was that it wasn't real enough. Players wanted more interaction. They wanted to ambiance of a genuine casino atmosphere. But these complaints soon dissolved as more people realized that the convenience and accessibility of online casinos was far more attractive than the smoke-riddled dens of the gaming floor.
It soon became common knowledge that online gambling sites can offer much higher payouts, thanks to much lower overhead cost. Before long, we became accustomed to the animated, video gaming style. They are, for lack of a simpler comparison, an adult version of the childhood games we grew up with.
Amazing Difference in Graphics, Then and Now
The evolution of graphic capabilities has followed through to the online gambling realm just as it has traditional video games. Anyone old enough to have experienced both the original NES, military action-adventure game Metal Gear, and any one of today's major combat-oriented titles like Call of Duty or Battlefront, knows exactly what I'm talking about.

The first online slots machines were created with 2D animation, using minimal graphics to speed up load time. Today's digital slot machines boast a lot more than 3D quality imagery. They include incredibly impressive graphics with realistic cinematic cut-scenes worthy of a CGI Hollywood blockbuster. Some are even available in virtual reality—another area of growth that's drawing from the traditional video gaming market.

There are more types of graphical gaming, too. Virtual sports have become popular among some bettors. Animated, randomly drawn horse and auto races, football and basketball shootouts, home run derbies, Olympic trials—all thee and more are available in RNG-based format, for fun or real money.
From a business perspective, it's easy to see why software companies and iGaming operators are so reliant on the virtual casino games market. It's a simple matter of supply and demand, giving consumers the animated experience they instinctively crave.
#1 Canadian-Friendly Casino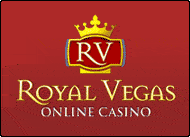 RoyalVegas.ca is our editorial pick for your specific gaming needs in 2022. Currently offering an entire suite of live dealer games, as well as a wide range of Canadian deposit options, RV truly offers a world-class gaming experience.