25 Sep
Casinos are the Worst Problem Gamblers
The Real Problem Gamblers: High Casino Limits, Unfriendly Game Rules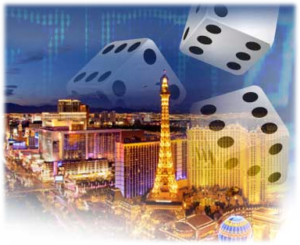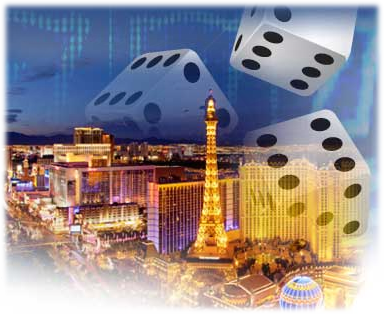 When we hear the term 'problem gambler', we think of degenerate players who lack the ability to control their spending at casinos. They forget to enjoy the games for entertainment value, instead playing only for the win. These players will not stop until they win, or go broke. Even when they do win, it's never enough to satiate the desire for more.
Governments all over the world are funneling more and more money into problem gambling treatment centers, prevention methods, and family counseling services. But I ask you this…
Aren't casinos the worst problem gamblers of all?
Casinos meet the same criteria of a compulsive gambler. They are not driven by entertainment. They are driven by the desire to make money. Sure, all businesses want to make a profit, but casinos don't work like other industries. They don't strive to provide their customers with what they want. They provide them with what they believe will make them the most money.
The end result is their driving players away from land-based casinos, and into the online realm. They are so blinded by greed, they don't even see it.
High Casino Limits & Unfriendly Game Rules
Think about the average, casual gambler for a moment. This player doesn't have thousands of dollars to blow at the roulette wheel. They are looking for entertainment value, with a decent chance to win some money. They don't care if they lose, though, so long as they've gotten plenty of entertainment for their wagering dollars.
There was a time when land-based casinos provided this. Most of you won't remember those days, though. Decades have passed since casinos became overly greedy. And it wasn't online casinos that drove them to it, either. The shift began in the mid-1980's—long before internet gambling came along—when casinos in Las Vegas first discovered slot machines were making them more money than table games.
In an effort to make games like blackjack more profitable, they started changing the rules. The payout for a natural blackjack, which had always paid 3-2, was changed to 6-5, more than quadrupling the house edge of a traditional game from 0.41% to 1.8%. Table limits, which had always been player-friendly, saw their $1 minimums increased to $5, then $10, now as high as $25.
Requiring casual players to risk a significant portion of their bankroll on a single hand of blackjack is not going to bring in more money. It's going to drive them away. Players aren't stupid, either. We know when the odds are good, and when they're not. But casinos weren't worried about that. They were worried about their bottom line. They wanted more money, as quickly as they could get it… just like any other problem gambler.
Rebuild It and They Will Come
When that didn't work, they decided they needed to be bigger, brighter, glitzier than their competitors. Major casino corporations like Caesars took out exorbitant loans to pay for multi-million-dollar renovations at their casinos. If you've paid any attention in the last few years, Caesars ended up in Chapter 11 bankruptcy court, unable to pay off those debts. How many problem gamblers have ended up in court because of their debts?
Casinos really are the worst problem gamblers. The only difference is that casinos know they are going to win. The odds demand it. Yet still, what they win is never enough to satiate their thirst. This is why slot machines pay so badly—why most blackjack tables pay 6-5 instead of 3-2—why so many North American casinos refuse to transition to European, single-zero roulette games.
Land-based gambling establishments blame online casinos for taking their customers because they are so convenient; so easy to access anywhere, anytime. But that's only a sideline perk. Online casinos offer low table stakes of $1 (if not less). They offer the same traditional blackjack rules, with 0.41% house edge (if not lower). They present the highest paying slot machines and roulette games in the world. Simply put, they provide everything customers really want.
I guarantee you if the roles were reversed—if online operators had the high casino stakes and unfriendly game rules—it would be the land-based operators drawing in all the players. They can continue looking outward, blaming everyone else for their problems (just like any other compulsive gambler). But if they would take a moment to look inward, change their ways and start giving players the games, stakes and entertainment value they really want, the land-based casino industry would still be thriving today.
#1 Canadian-Friendly Casino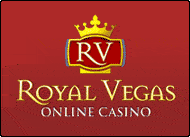 RoyalVegas.ca is our editorial pick for your specific gaming needs in 2022. Currently offering an entire suite of live dealer games, as well as a wide range of Canadian deposit options, RV truly offers a world-class gaming experience.