19 Sep
Can an Online Casino be Licensed, but Not Regulated?
Online casino license and regulation are not the same.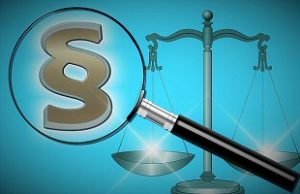 Here we are in 2018, the 21st century, a digital age where pretty much anything and everything can be done over the world web wide. And yet somehow, despite the obvious risks, not all eCommerce activities are under strict regulation.
This is partly because people tend to have different views on what a government should and should not be able to regulate; especially when it comes to internet usage. But in the case of online casinos, regulation is incredibly important. Not only are players' monetary transactions secure and safe from fraud, fair play and socially responsibility are mandatory.
There's a big problem facing the online gambling community these days. A simple lack of knowledge is leaving players unable to decipher the safety and security of online casinos. So many people are under the impression that when a casino has a license, it is also in compliance with strict regulations. That's not always the case.
Online Casino License and Regulation Not the Same
An online gambling license can come from any agreeable jurisdiction on the planet. Any operator can apply for a license. If they meet the criteria, they receive the license. It's that simple. The big difference lies in what criteria each jurisdiction requires.
Most countries, states and provinces where internet gambling is legal do offer some degree of regulation. The regulations are the rules that operators must abide by in order to receive and sustain a license. These regulatory guidelines can vary from one jurisdiction to the next; some much more drastically than others.
Licensing with Regulation
On the honorable side of the coin, we have places like Malta and the UK, where regulations are the most strict. Operators with these licenses must comply with a host of regulations, ensuring the strongest player protections, account segregation, software auditing, social responsibility, etc.
These are the most reputable licensing jurisdictions on the planet. If an online casino is licensed by an authority that mandates such high standards, players have no worries. They can rest assured they are being protected in every way technologically possible.
Licensing without Regulation
On the other side of that coin, we have an extreme lack of responsibility in jurisdictions like Costa Rica. Visit any one of their licensees, and if you look hard enough (they don't like to talk about it), you'll find that they claim to be "licensed", and perhaps even "insured", but none say they are "regulated". That's because Costa Rica doesn't provide any form of regulation for its online casino operators.
To receive a license here, operators must only comply with a few laws. First, they must pay the appropriate fee; (because money is the biggest driver here). They must arrange a psychical office in Costa Rica. Then they must set up an offshore bank account for financing the business; (because Costa Rica doesn't want to deal with potential backlash of player account issues).
Oh, and one more thing… They can't accept players from Costa Rica; (because there aren't any protections in place for them!)
Know Your Online Casino
Knowing the difference between online casino license and regulation is critical in making good decisions. It's not that all unregulated operators are bad. It's that they can be bad, or start good, then turn bad, with no liability or recourse. As an educated player (if you read the above material, you are one), it's your job to make the right decisions. Only join properly licensed and regulated gambling sites.
#1 Canadian-Friendly Casino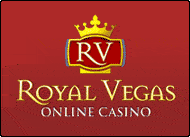 RoyalVegas.ca is our editorial pick for your specific gaming needs in 2022. Currently offering an entire suite of live dealer games, as well as a wide range of Canadian deposit options, RV truly offers a world-class gaming experience.