16 Aug
Why Real Online Casinos Require Real Personal Info
Be true to Canadian online casinos, and they'll be true to you!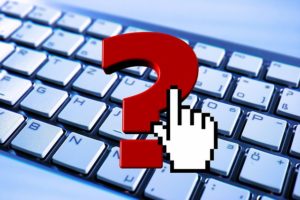 For more than two decades, countless people have questioned the authenticity and integrity of real online casinos. Not the social variety, where you can download an app and play for free. I'm talking about real, deposit to play, withdraw your winnings, casinos.
Yes, these places do exist, and the reputable ones are teeming with responsibility, integrity, and an unwavering commitment to customer satisfaction. Just like land-based casinos, they're out to make money, and they know very well that they won't last long if they don't live up to their end of the bargain. That means protecting every member's sensitive information, securing fast deposits, and honoring withdraws in a timely manner.
So why is it that so many people continue to provide false information when signing up their account? Maybe they think their protecting themselves, but in reality, the opposite is true.
Be True to Canadian Online Casinos
When signing up an account with a new online casino, you'll be asked to provide a variety of personal details about yourself. This will include your full name, physical address, and date of birth. If you experience trepidation at the thought of providing these details, here's a few things to consider.
You simply cannot register an account under a false identity or address. You cannot use the identity and address of someone else, either. The first will result in all kinds of problems, sooner or later, and the second is entirely illegal. That's called identity fraud, and will land you behind bars when you get caught.
Altering your information to hide your identity won't get you very far. When you make a deposit, you're going to have to provide a banking method in which the details match the information you registered with. If the name you gave is Jane Doe, and the name on your credit card is Janet Doe, your payment will be decline. If the address or date of birth doesn't match, you'll have the same problem. Don't even think about using a virtual private network (VPN) to hide what country you're in, either.
What if You Lie, but Succeed in Depositing?
Let's assume, for a moment, that you do manage to make a deposit under a faux identity. What happens when you win money and want to make a withdraw?
Every reputable online casino is subject to regulations known as KYC, or Know Your Customer. Under this policy, the casino legally obligated to require every player, at some point before processing a withdraw, to complete an Identity Verification Process. This involves sending the casino (by scan and upload, or email) a copy of a current government issued photo ID, a current utility bill depicting your name and address, and in some cases, a copy of the payment method used to deposit (credit/debit card or bank statement).
If you supplied any incorrect information during sign-up, you will be unable to supply this information. Thus, you will not be able to make a withdraw. Any money you deposited will be forfeit.
The real factor that should determine whether you're willing to divulge your true identity should be how much you trust the online casino. This is why it is only recommended to sign up with well-established, highly reputable Canadian online casinos. Real online casinos that operate under strict regulation, employing the same security measures as online banking institutions. Only these sites are considered 100% safe. However, if you still don't feel comfortable, I would suggest visiting a land-based casino instead.
#1 Canadian-Friendly Casino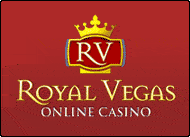 RoyalVegas.ca is our editorial pick for your specific gaming needs in 2022. Currently offering an entire suite of live dealer games, as well as a wide range of Canadian deposit options, RV truly offers a world-class gaming experience.
About the Author
Adalene Lucas: is our jack of all trades here at DBC. She is a skilled coder, gambler, writer and webmaster. She lives in Manitoba where she enjoys the lush landscapes and camping near Tulabi Falls. Nature gives her inspiration to write. When she's not immersed in nature, her favorite words are "game theory". She lives with her husband and their two Labradors, Kophy and Whisper.