8 Jun
Tips to Win Sic Bo at Online Casinos
Online Sic Bo strategies, tips and general advice.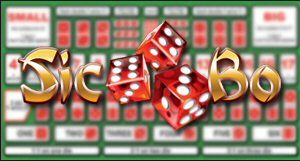 Sic bo may be one of the more entertaining games in any land-based or online casino, but it's certainly not the friendliest on your bankroll. The lowest house edge you'll find is 2.78%, while the highest can range anywhere from 29% up to 94%, depending on the pay table and extent of betting options.
Being such a fun game—and one that's so very popular, in Asian cultures, especially—it gets plenty of attention from gambling enthusiasts. With that in mind, we've come up with some solid strategies, tips and general advice that will hopefully help you to win sic bo at online casinos, at least on a more consistent basis.
Online Sic Bo Strategies & Tips
There are a number of things you can do, as a player, to minimize losses and maximize your win rate. The first is to understand just how the games rules work against you.
For example, betting on a single number would seem, to many people, to be a 50/50 wager. After all, there are 6 numbers to choose from, and three dice being rolled. But that's not how it works at all. Each dice has a 16.67% chance of rolling the number you need. And since each one is rolled separately, and contains the same odds, the actual odds of rolling your chosen number is a whopping 16.67%.
Best Sic Bo Bets
The best bets, as far as house edge goes, are the Small and Large (Big) bets. A Small bet is one that the total value of all three dice will be 4, 5, 6, 7, 8, 9, or 10. The Large bet is one that the total value will be 11, 12, 13, 14, 15, 16 or 17.
These bets are akin to the even-money wagers in roulette; High/Low, Odd/Even and Black/Red. However, they are bit harder to win than in roulette. Where the 0 (and sometimes 00) is the only number that offsets the wager's 50/50 chances of winning, in Sic Bo, there are even more ways to lose than win.
For one thing, Small bets don't include a 3 (1-1-1), and large bets don't include an 18 (6-6-6). To stretch the edge a bit more, if any triple rolls, you lose the Small/Large bet. If you bet Small, and a 2-2-2 (6) or 3-3-3 (9) is rolled, you lose, even though the total falls within the specified range. The same goes for 4-4-4 and 5-5-5 on Large bets.
On the bright side, there are still many ways to roll combinations of 4-10, and 11-17, without rolling triples. For all of these reasons, the Small/Large bets, which pay 1-to-1, have a house edge of 2.78%; only slightly worse than roulette's 1-to-1 wagers.
Sic Bo = Small Big
The name "Sic Bo" translates literally to "Small Big". If you're looking to play with the best online sic bo strategies, these are the bets you should be making. If, however, you have a sizable bankroll and few financial worries, playing a combination of bets can make this game a lot more exciting, and only a bit harder to win. Base your bets on your intentions and needs, and as always, gamble responsibly!
#1 Canadian-Friendly Casino

Jackpotcity.com  is our editorial pick for your gaming needs. Currently offering an entire suite of casino games, as well as a wide range of Canadian deposit options, JackPotCity truly offers world-class gaming.