5 Dec
Mobile Casino Apps VS. Social Gaming Apps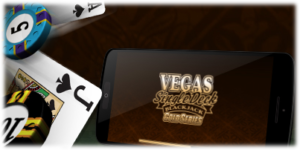 What do mobile casino slots and social casino gaming apps have in common? A whole lot, actually. The more appropriate question is what don't the have in common? The only dissimilarity is the obligatory presence of real money.
Mobile Casino Slots Apps Pay Cash
To play an actual casino game on your desktop or mobile device, you have to fund an account. That money becomes your bankroll, and can be used to play slot machines, blackjack, roulette, video poker, or any other gambling amusement your heart desires. With a little luck, you can win real money in return, and cash it out with the payment method of your choice.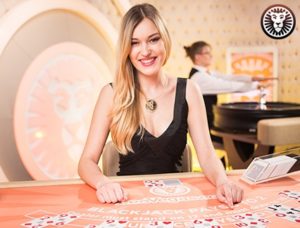 Since its inception in 2012, LeoVegas has been recognized several times for innovation in the gaming industry. With no less than 15 awards, it has established itself as the hub of real money gaming entertainment in Canada.
Since then LeoVegas has expanded its portfolio of offerings, the most notable addition being a high-end "live dealer casino". To accomplish this feat, LeoVegas invested in state of the art technology, including real time camera systems coupled with top of the line security systems to mimick the brick and mortar casino feel online; and with the most attractive dealers you have ever seen.
LeoVegas covers the entire pantheon of classical games from slots, table games like blackjack, video poker, progressive slots, scratch cards, to casual games. The games are powered by Playson, slick and easy to use software, which offers the whole gamut of a premium gambling experience.




Recommended by Editorial Team for 2020
Sounds a lot like a land-based casino, doesn't it? It should, because that's exactly what it is. It is a genuine casino gambling experience, minus the presence of a physical casino. You can log on from your desktop or laptop computer at home, or load the games on a mobile device and play wherever an internet or cellular network connection is available.
Social Casino Apps Might Cost, But Never Pay
Playing social casino games is very similar. You'll have access to many of the same games. A throng of mobile slots are provided, along with all of the most popular table games. You'll be privy to the same fun and excitement of a real mobile casino, except for one little thing. You won't ever bet able to cash out any winnings.
Social gaming operates on the premise of making money, not paying it out. You can place bets with virtual chips, and win more virtual chips when Lady Luck deems it appropriate. Technically, the games are 100% free. Players can enjoy the casino experience for as long as they want, without ever having to pay a single cent. Or, they can enhance their experience with in-app purchases (IAPs).
Very few players actually buy things. After all, why spend money on a casino game if you can't possibly win? But it is an option.
Which One Is More Fun?
That's a good question, because there's no straight answer. It really depends on your perspective. On the one hand, real online casino games can be much more exhilarating. When you win, you really win. That cash is yours to withdrawal and do whatever you want with. But social gaming has its perks, too.
With social casino games, you can't lose. Free entertainment is something all of us can appreciate. Not only will there be no risk to your finances, your odds of winning (albeit it not real money) are much better.
Since there's no risk for the maker of the games, they are generally programmed to deliver more frequent and abundant wins. A real mobile casino slot machine might offer a 96% payout percentage, ensuring the operator retains 4% of all wagers. The free games, however, are likely to pay virtual credits at anywhere from 99% up to 105%. Who cares if players win more than they lose – it's only virtual money.
So How Do They Make Money?
Mobile slot machine makers rely on cash bets to generate revenue. These companies lease their software to casino operators, who are able to pay those companies with the profits they generate from player losses. Social gaming doesn't work that way.
Since social casino apps are free, they make money by integrating a slew of annoying paid advertisements. Yeah, you know the ones. They also hope some of their players will spend money on IAPs to acquire extra virtual credits. Either way, so long as the game is popular with players, the revenue will flow in.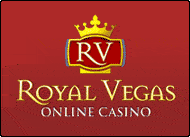 Royal Vegas is our editorial pick for safe Canadian gaming. Currently offering a good range of Canadian deposit options, everything from prepaid gift cards, to eCheck, instadebit and visa/mastercard. That, and a world-class gaming experience, with countless table games, strong variety, and even live dealers. The brand has been in the business for a decade long.