27 Nov
Kingsway Casino Site opposed by Local Businesses
.Local businesses unite in opposition of Sudbury, Ontario casino site.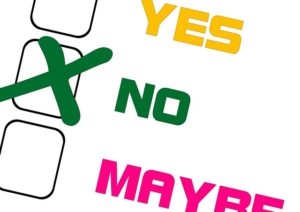 For months, Gateway Casinos & Entertainment Ltd has been lauding the benefits of a new casino entertainment centre in Sudbury, Ontario. They call it the Kingsway Entertainment District. Gateway's proposal calls for a $60 million investment that will create new jobs, boost tourism, and inevitably funnel revenue into the local economy.
Not everyone agrees with that assessment. In fact, an entire organization has been founded for the sole purpose of getting Gateway's proposal rejected. That organization, aptly titled Casino Free Sudbury, was created by local entrepreneur and anti-casino lobbyist, Tom Fortin.
Kingsway Casino Bad for Local Economy?
Casino Free Sudbury has been lobbying hard to prevent a Gateway from infiltrating its beloved city with a gambling mega-centre. The organization, and Mr. Fortin himself, have ramped up their campaign, and it sure seems to be working.
Mr. Fortin is the owner of OnTrak, an electronics design and manufacturing company based in Sudbury. In his view, the new Ontario casino will not funnel money into the economy. He argues it will instead siphon millions of dollars out of it.
He believes that, due to Sudbury's location, the complex will fail to increase tourism to the city. Instead, it will attract mostly locals. According to the group's own research, 90% of the casino's clientele will be from the Greater Sudbury Area. Only 10% will come from tourists traveling to visit the property. As such, the money gambled away at Kingsway Entertainment District will come from within the community, hurting the economy and local businesses.
According to Casino Free Sudbury's FAQ page, an entertainment complex—complete with casino, hotel, conference centre and multiple dining venues—has proven to be a plague for other cities. The organization says its own research of the situation in areas like Thunder Bay shows the results can be devastating.
"Thunder Bay doubled their gambling losses by building a casino in response to one across the border in the US. Further, the subsidized restaurant in the new casino severely effected the locally owned establishments and many closed up," says Casino Free Sudbury.
"If the tourists go to the casino, that is where they spend their money, that is where they eat, that is where they get entertained etc," the anti-casino organization states. "Casino tourism benefit the casinos/hotel complex and not much else in the community."
Opposition to Ontario Casino Site Gains Momentum
Apparently Mr. Fortin's observations are catching on. According to recent reports, he's gained the support of 200 local businesses. That could easily be enough to stifle the project altogether.
In order for Gateway to receive final approval for the new Ontario casino, it must get the OK from the Ontario Lottery and Gaming Corp (OLG), as well as the Sudbury City Council. There's now a lengthy petition signed by 200+ business owners and an untold number of residents. There's also an increasing stack of research documents stating reasons why the casino's effects would be more negative than positive. By law, the city council cannot ignore the voice of its citizens. Public consent is crucial.
The Ontario Casino Corporation Act requires that all casino expansion projects win community consent. If momentum continues to swing in favor of Mr. Fortin's anti-casino campaign, Gateway's proposal is 'OnTrak' to receive ultimate rejection. It'll be back to the drawing board for OLG to ponder a new location for the Ontario casino site.
#1 Canadian-Friendly Casino

Jackpotcity.com  is our editorial pick for your gaming needs. Currently offering an entire suite of casino games, as well as a wide range of Canadian deposit options, JackPotCity truly offers world-class gaming.