20 Sep
Gateway Casinos of Canada going up for Sale?
Canada casino gambling giant Gateway ponders sale or IPO.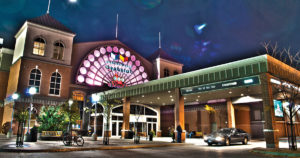 Every other week Gateway Casinos and Entertainment Ltd. seems to make headlines all across Canada. It's usually because they are securing a new contract with a provincial gaming regulator, building a new casino, or expanding an existing property. This time, the news reports are nothing of the like, and it's raising a lot of eyebrows.
According to an article that appeared in Bloomberg earlier this month, the Canada casino gambling giant may not be faring so well as you might think. Inside sources, who remain anonymous due to the clandestine nature of the information, indicated that Gateway may be looking to sell shares in the currently private company, or sell the whole business outright.
Canada Casino Gambling Firm Weighs Options
For the time being, Gateway is backed by a private equity firm called Catalyst Capital Group. Following a long history of privatization, that strategy may soon change.
Sources told Bloomberg that Gateway is seeking the advisory of three major financial institution, Canadian Imperial Bank of Commerce (CIBC), Credit Suisse Group AG, and Morgan Stanley. The primary goal is to find out whether it would benefit the company to host an initial public offering (IPO).
Sources also confirmed that in the case of Morgan Stanley, Gateway will be advised on the lucrative nature of putting the company up for sale. Morgan Stanley's crew is said to be determining which option might pose the highest yield.
IPO the Preferred Option
One source identified an IPO as being the preferred option for the Canada casino gambling giant. The goal would be to raise $400 million. If successful, it would result in a valuation of $2.5 billion for Gateway Casinos.
That money would most likely be utilized to reinvest in the company. It could go towards the enhancement of existing properties, opening of new properties, or both. However, the sources were quick to point out that Gateway may just as easily choose not to pursue either route.
Gateway Casinos of Canada
Founded in 1992, Gateway Casinos and Entertainment Ltd. quickly evolved into one of the largest casino gambling firms in Western Canada. The company started out operating just two gaming facilities in Vancouver, with a total of 150 employees. Today, Gateway operates 12 casinos in Alberta and British Columbia, staffed by over 3,000 employees.
Current gaming properties owned by Gateway Casinos include:
Cascades Casino, Hotel and Convention Centre in Langley City, BC
Chances in Mission, BC
Chances in Squamish, BC
Grand Villa Casino in Burnaby, BC
Grand Villa Casino in Edmonton, AB
Lake City Casino in Kamloops, BC
Lake City Casino in Kelowna, BC
Lake City Casino in Penticton, BC
Lake City Casino in Vernon, BC
Newton Community Gaming Centre in Surrey, BC
Palace Casino in Edmonton, AB
Starlight Casino in New Westminster, BC
Late last year, Gateway secured a contract with the Ontario Lottery and Gaming Corp (OLG). The company purchased the day-to-day managerial rights of 11 gaming facilities in that province. The expansion into Ontario nearly doubles the company's size. Gateway is now among the largest of all Canada casino gambling operators.
Gateway-managed OLG properties include:
OLG Casino Kenora (pending)
OLG Casino North Bay (pending)
OLG Casino Point Edward
OLG Casino Thunder Bay
OLG Casino Sault Ste. Marie
OLG Slots at Clinton
OLG Slots at Dresden
OLG Slots at Hanover
OLG Slots at Sudbury Downs
OLG Slots at Western Fair District (London)
OLG Slots at Woodstock Racetrack
#1 Canadian-Friendly Casino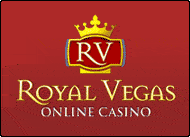 RoyalVegas.ca is our editorial pick for your specific gaming needs in 2022. Currently offering an entire suite of live dealer games, as well as a wide range of Canadian deposit options, RV truly offers a world-class gaming experience.
(Remember to Gamble Responsibly)