13 Sep
Gateway identifies Two Properties for New Casino in London, ON
Growing impatient with London City Council, Gateway Casinos identifies two other sites for new Ontario casino.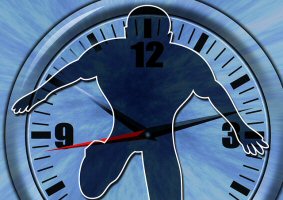 It's been well over a year since Gateway Casinos & Entertainment's proposal to turn the small casino at Western Fair District into a full-scale casino resort. All this time, the city of London, Ontario has been mulling over the details of the plan; particularly dragging their feet on the lease agreement with Gateway. With patience wearing thin, the company is seriously considering alternative locations for its new casino in London.
Gateway has been mildly threatening to build the gambling centre elsewhere for months now. No one has taken them seriously, knowing that the Western Fair is already a prime, tourism-heavy location for the casino. But now, it's becoming clear that Gateway means business.
Gateway Identifies Two Other Locations for New Ontario Casino, Already Primed for Construction
According to CBC News, a Gateway official has confirmed that the company is losing its patience. They're looking at two new locations for the casino project. Both are situated in southern London along Wonderland Road. One is the location of a former cement factory. The other is a large, currently vacant plot of land at the intersection of Wonderland and Exeter Roads.
Gateway Communications Director Rob Mitchel tells CBC News that their growing impatient. Business is business, and it must move forward, leaving them anxious a finalize a deal. Whether it's at Western Fair or not is inconsequential at this point.
"We've been at this now for quite a while – well over a year now – so we have business pressures," he said. "We need to look at getting shovels in the ground. And we're going to look at other sites where we can execute that more effectively."
Mitchell went on to confirm that the areas their looking at along Wonderland Road are already set up for enterprise zoning. He believes that will be a key factor in expediting the necessary approval for the new casino in London.
"That area of the city is open to development and it appears it would be a good location for us in terms of what is necessary (for) zoning and what we need," explains Mitchell.
Western Fair May Lose Out on a Big Opportunity
The Western Fair District is under joint-ownership by its proprietors and the City of London. The Ontario Lottery and Gaming Corp (OLG) granted Gateway Casinos & Entertainment managerial operation of the casino at Western Fair, who took the reins in May 2017. OLG's decision was based largely on Gateway's willingness to invest in the property, which is exactly what they've been trying to do. And, as part of that deal, Gateway was contracted to pay an annual $6.2 million lease.
When Gateway proposed the $140 million project, including hotel, restaurants, and expansion of the current casino, the company also requested renegotiation of the lease fee; an amount Mitchell says is, "not really commercially viable for a private sector company". An application for rezoning was submitted, as well.
London City officials didn't approve Western Fair for enterprise zoning until last month; more than a year after the proposal. And still, despite zoning approval, they drag their feet on the issue of the lease agreement.
"We will honour the OLG lease until it expires in 2020," says Mitchell. But he has no intention of "paying that kind of fee for that location in the city," any longer than they have to. If that means building a new Ontario casino elsewhere, without all the unnecessary delays, then so be it.
#1 Canadian-Friendly Casino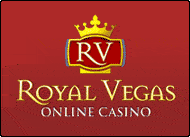 RoyalVegas.ca is our editorial pick for your specific gaming needs in 2022. Currently offering an entire suite of live dealer games, as well as a wide range of Canadian deposit options, RV truly offers a world-class gaming experience.