3 Dec
Four (or Five?) New Canadian Casinos in Gateway's Future
Gateway's plans for new casinos in Canada (4 out of 5 ain't bad!)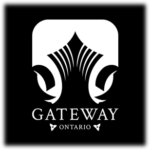 In the last two years, Gateway Casinos & Entertainment has bulked up a lot, becoming Canada's largest gambling entertainment company. Much of their growth is due to an accord with Ontario gaming officials. The company has acquired three of Ontario's regional gaming bundles, claiming managerial ownership of nearly a dozen existing properties in that province alone.
Across the national boards, Gateway owns 27 casinos and gaming facilities, including 13 in British Columbia, 11 in Ontario and 2 in Alberta. There are several proposals on the table, noted in the group's recent filing with the US Securities and Exchange Commission (SEC), to build up to five new Canadian casinos.
Gateway's Plans for New Casinos in Canada
In its SEC Filing on November 20, 2018, Gateway paints a fairly alluring picture for potential investors. It describes the growth and profitability of its many properties across the Great White North, future plans for expansion among many of those properties, as well as plans to develop new casinos in B.C. and Ontario.
Four of these new casino proposals are very promising. The fifth is up in the air at the moment, due to a legal challenge from restless locals. But as they say (kinda), four out of five ain't bad! Let's have a look…
New Casino in Delta, BC
Agreed upon last year, Gateway was given approval from BCLC to relocate its Newton gaming facility to Delta. With all the necessary approvals now behind them, Gateway will begin construction of the $75 million Cascades Casino Delta in early 2019, and expects to host its grand opening in late 2020.
"The new property is expected to have approximately 40,000 square feet of gaming space, include multiple F&B outlets, approximately 500–600 slot machines and 30 table games, including six poker tables."
New Casino in Kenora, ON
Kenora is uniquely located on the Lake of the Woods in northwest Ontario, just across the border from Manitoba. It has two major highways running through it. Despite a relatively small local population, there's significant potential to attract tourists, based on an estimated 700,000 traveling through annually. Gateway intends to build a proportionate casino in Kenora, investing $21 million in a 19,000sf property to open in January 2020.
"Subject to OLG, and necessary government approvals, we plan to build a new 19,000 square foot Playtime Casino in the Kenora area (Playtime Casino Kenora), with 6,200 square feet of gaming space, including 200 slot machines."
New Casino in North Bay, ON
Gateway seems particularly proud of this acquisition in the Ontario North Gaming Bundle. North Bay is located on Lake Nipissing, and home to an 81% adult population of approximately 56,000 eligible gamers. It's also just 330km north of Toronto; sure to attract a large number of traveling guests to the $31.3 million property, projected to open in early 2020.
"Subject to OLG, and the necessary government approvals, we plan to construct a new 37,000 square foot Cascades Casino in North Bay, with approximately 14,100 square feet of gaming space, including 300 slot machines and 10 table games. We plan to install a MATCH, as well as a bar and The Buffet."
New Casino in Sudbury, ON
Here's the tricky one. Greater Sudbury was going to be the home of the new Kingsway Entertainment District; a $55.5 million investment project by Gateway that would include 600 slots and 21 table games. It was to be the relocation of the existing slots at Sudbury Downs when Gateway's lease of that facility expires in March 2020.
Everything was going swimmingly at first. The City Council gave its approval, after which OLG would surely have done the same. But then the locals became restless, filing an appeal to challenge the construction of a new casino in Greater Sudbury. Gateway expects the Appeal Tribunal to last at least until September 2019. If the ruling isn't in their favor, all bets are off. If it does, costly delays and court expenses are on the menu.
For now, this new Canadian casino is up in the air. Listed among Gateway's 'Risks Related to Acquisitions and Capital Projects', the company states:
"The…relocation of the…Sudbury Downs Slots…may not be completed on a timely basis, on anticipated terms or at all."
New Casino in Wasaga Beach, ON
Wasaga Beach is an entirely untapped market; one of Gateway's highest hopes for new casinos in Canada. This gaming zone encompasses the Ontario communities of Clearview, Collingwood, Springwater and Wasaga Beach; a popular hot spot for visitors and home to an adult population of about 33,000. OLG has earmarked Wasaga Beach for its modernization plans, and Gateway is looking to invest $30 million into a property here, with a grand opening projected for Q3 2020.
"Subject to OLG and necessary government approvals, we intend to construct a Playtime property in Wasaga Beach, on the southern edge of Georgian Bay, including an expected 10,560 square foot gaming floor, 273 slot machines and 10 table games."
#1 Canadian-Friendly Casino

Jackpotcity.com  is our editorial pick for your gaming needs. Currently offering an entire suite of casino games, as well as a wide range of Canadian deposit options, JackPotCity truly offers world-class gaming.